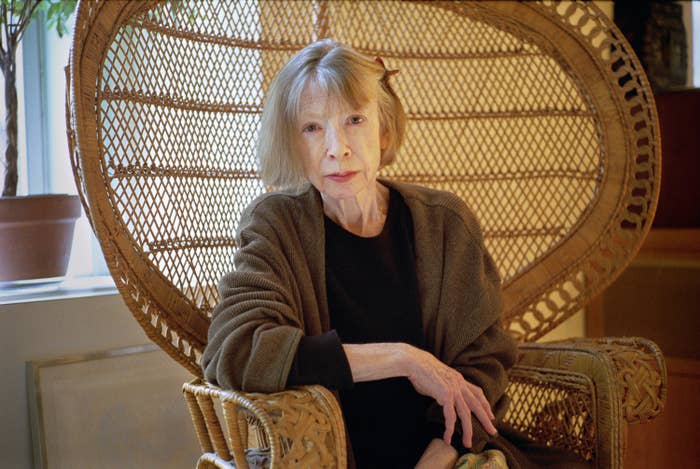 Joan Didion, who chronicled everything from counterculture to grief in cold and cutting works of writing, died Thursday. She was 87.
Didion died at her New York home from Parkinson's disease, according to a statement to the press from her publisher, Knopf.
"Joan was a brilliant observer and listener, a wise and subtle teller of truths about our present and future," said Knopf editor Shelley Wagner. "She was fierce and fearless in her reporting. Her writing is timeless and powerful, and her prose has influenced millions."
A fiction author, screenplay writer, essayist, reporter, and memoirist, Didion's prose helped shape the New Journalism movement, and writing itself, in the latter half of the 20th century after she began her career at Vogue magazine.
From columns that explored the cultural revolution of the 1960s to works of fiction that shed pretense for bitter realism, like Play It As It Lays (1970) and A Book of Common Prayer (1977), Didion won fans and acclaim for her exploration of social and personal decay. Her works captured the pain and beauty of being alive by exploring how humanity at once tries to tear itself apart and stitch itself together.
Didion first solidified her voice as a journalist by capturing the turmoil of the 1960s, writing for Life magazine and the Saturday Evening Post. Her first work of nonfiction, 1968's Slouching Towards Bethlehem, explored the sense of loneliness, anger, and transformation of California's counterculture movement, centered in San Francisco's Haight-Ashbury neighborhood in the late 1960s.
California, where the writer was born in 1934, forever captivated Didion, drawing her back throughout her life. "No one wrote better about California and how place shapes our identities," author Dana Spiotta wrote for Vogue in 2017.
Some of Didion's fondest and happiest memories, she said, were on the beach in Malibu, watching the waves with her husband and young daughter Quintana. She lived all over the Golden State, chronicling its struggles and changes while fixing herself and her history at the center. In doing so, Didion personalized the experience for the reader in a way that felt almost revolutionary.
In The White Album (1979), for example, she shared a story of having to go to a hospital in Santa Monica for a psychiatric evaluation after complaining of intense, inexplicable vertigo and nausea as part of her own journey trying to make sense of where she stood in the world.
Didion married her own search for spirituality and purpose with her country's, making a complex, overwhelming cultural shift personal. Her writings changed and defined American journalism and history.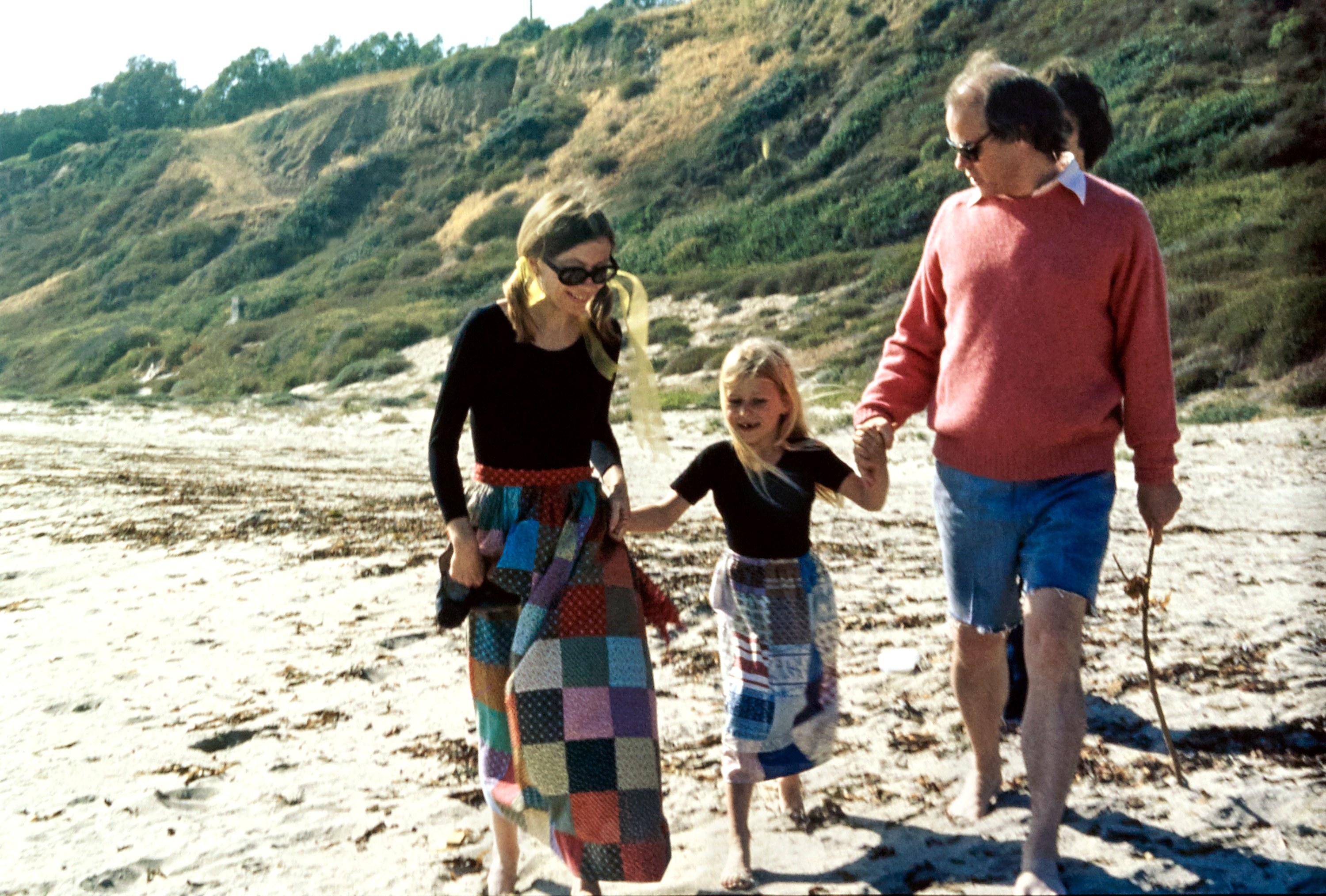 One of her most famous essays, "Goodbye to All That," also helped spark the genre of "Why I Left New York" pieces. Ultimately, after two decades in Los Angeles, she and her husband, John Gregory Dunne, returned to New York in the late 1980s. The couple were devoted to one another, both personally and professionally, and wrote the screenplay for A Star Is Born (1976) together, among other projects.
After Dunne, also a renowned writer and editor, died suddenly in 2003, Didion penned The Year of Magical Thinking, a memoir exploring her raw distress following the death of her husband of 40 years while also navigating her daughter's severe health issues. She canonized what it meant to grieve, once again coupling intimate stories and memories of her life with research and studies on sorrow and dying. She reported on her own trauma, her own heartbreak, allowing all readers a window into a deeply universal experience.
"I know why we try to keep the dead alive: we try to keep them alive in order to keep them with us," she wrote. "I also know that if we are to live ourselves there comes a point at which we must relinquish the dead, let them go, keep them dead."
Didion then adapted the memoir, which won her a National Book Award and was a finalist for the Pulitzer Prize, into a stage play. In a subsequent memoir, Blue Nights (2011), Didion wrote about the death of her daughter.
In 2013, she was honored by then-president Barack Obama with a National Humanities Medal for being what he described as "one of our sharpest and most respected observers of American politics and culture."
"Exploring the culture around us and exposing the depths of sorrow," the presidential proclamation declared, "Ms. Didion has produced works of startling honesty and fierce intellect, rendered personal stories universal, and illuminated the seemingly peripheral details that are central to our lives."
In her later years, Didion maintained her effortless cool. In 2015, French fashion house Céline chose the reclusive writer as the star of its advertising campaign. The images, showing Didion with her diminutive frame and the brand's giant sunglasses, quickly went viral.
In a curt interview with Time magazine in January, Didion's trademark matter-of-fact demeanor that shaped her writing remained on full display. "What does it mean to you to be called the voice of your generation?" the interviewer asked.
"I don't have the slightest idea," Didion responded.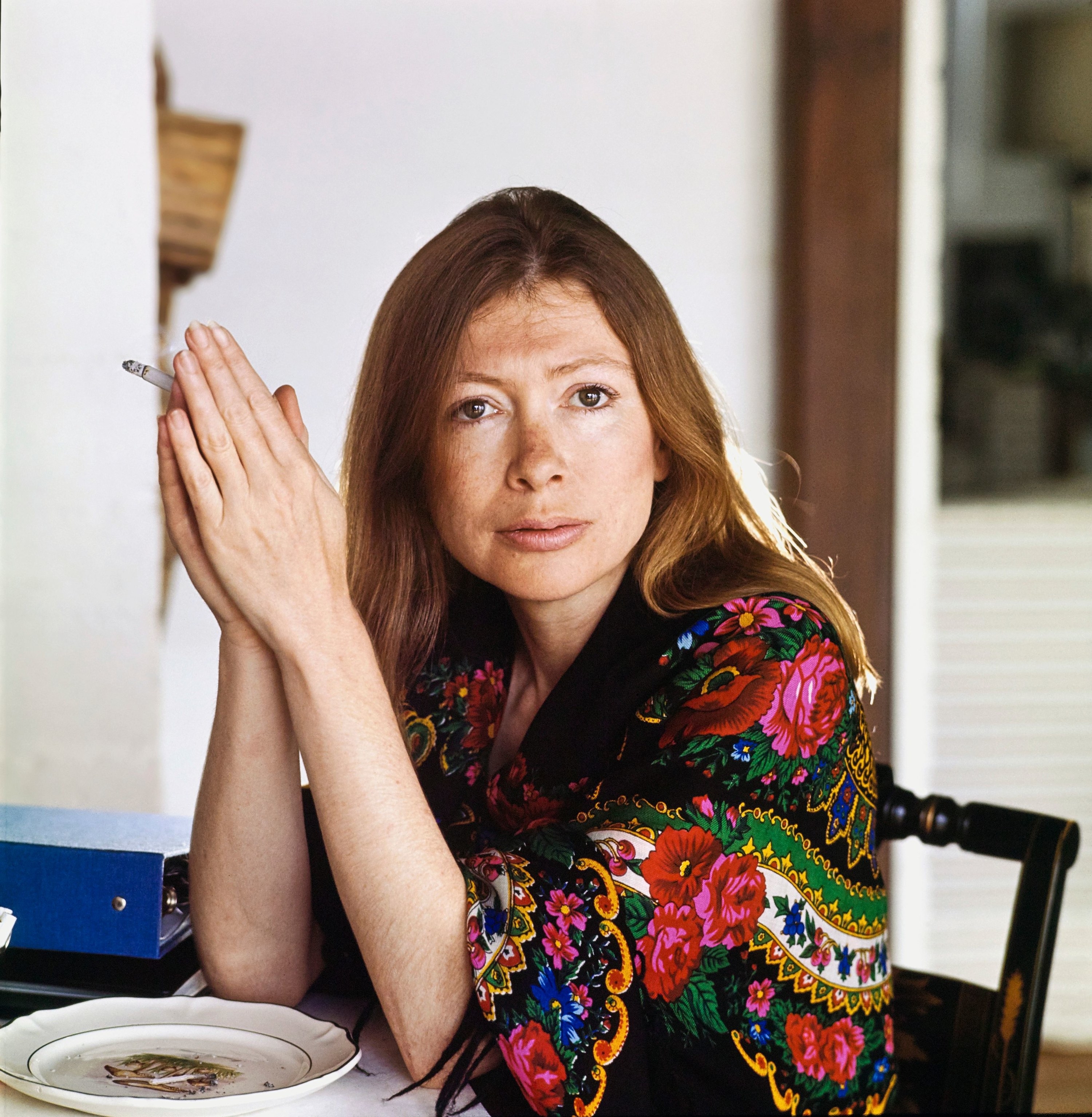 Amber Jamieson contributed reporting to this story.