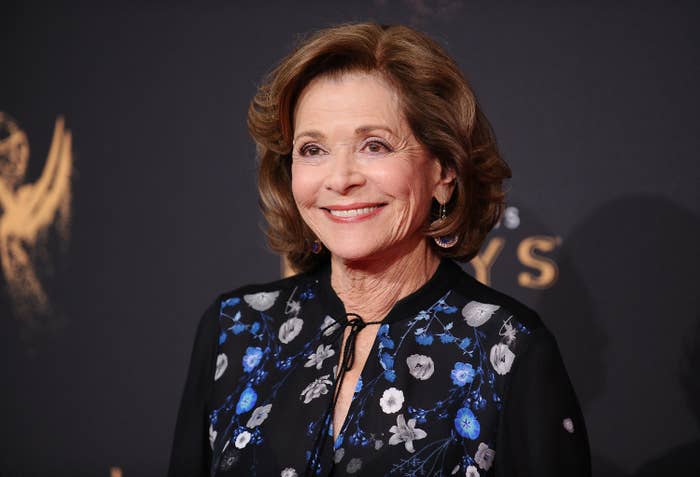 Jessica Walter, the actor who found fame in her senior years by playing icy, rich matriarchs in Arrested Development and Archer, has died, her family announced Thursday. She was 80.
"It is with a heavy heart that I confirm the passing of my beloved mom Jessica," her daughter, Brooke Bowman, said in a statement to BuzzFeed News. "A working actor for over six decades, her greatest pleasure was bringing joy to others through her storytelling both on screen and off."
Walter died in her sleep at her New York City home on Wednesday, her family told Deadline, which first reported the news.
Walter was best known for playing Lucille Bluth on Arrested Development first on Fox for a three-season run between 2003 and 2006, then on Netflix for two final seasons in 2013 and 2018–19. "You know, Lucille is in my DNA now," she once said.
As Lucille, Walter embodied a manipulative, martini-sipping woman whose husband had been jailed and who effortlessly delivered cutting remarks to her children, while herself remaining hilariously out of touch.
"It's one banana, Michael, what could it cost?" she said in one of her character's most famous lines. "Ten dollars?"
Show creator Mitch Hurwitz told Variety that she was one of the funniest people he'd ever worked with. "She was, to me, the best kind of comic actor — one who's fearless in her willingness to draw upon the, shall we say, less desirable aspects of our character that, well … make us funny," he said.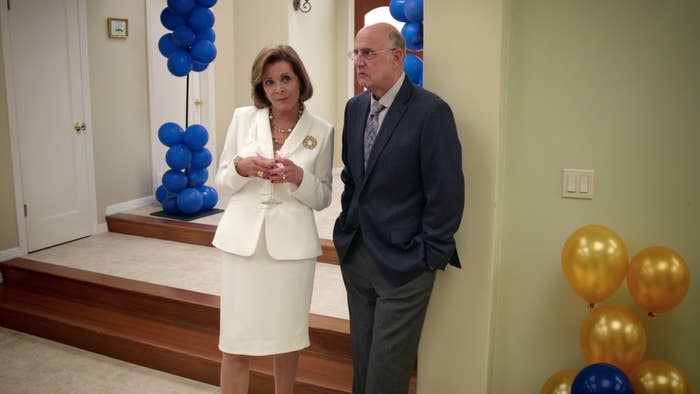 In an emotional cast interview with the New York Times in 2018, Walter confronted Jeffrey Tambor, who played her onscreen husband George Bluth Sr., accusing him of verbally harassing her on set. Tambor had already been fired from the show Transparent due to allegations of sexual misconduct.
"I have to let go of being angry at him," Walter said. "He never crossed the line on our show, with any, you know, sexual whatever. Verbally, yes, he harassed me, but he did apologize. I have to let it go.'"
"In like almost 60 years of working, I've never had anybody yell at me like that on a set," she said.
After her death, her former costars Tony Hale, Alia Shawkat, and David Cross began paying tribute on social media.
Walter also provided the voice of Mallory Archer, mother to a secret agent and owner of a company of spies on the FX animated series Archer.
In real life, Walter was married to Tony-winning actor Ron Leibman, who voiced Ron Cadillac on Archer and who died in 2019.
Adam Reed, creator and executive producer of Archer, said they were heartbroken at her passing. "Jessica was a consummate professional, an actor's actor, and the exact opposite of Malory Archer – warm, caring, and kind, with an absolutely cracking sense of humor – and it was both a privilege and a true honor to work with her over these many years," he said.
In the mid-1970s, she starred on the NBC police drama Amy Prentiss in which she played the first woman chief of detectives in San Francisco — a role for which she won an Emmy.
Other notable TV shows she appeared in included Dinosaurs, 90210, and Murder, She Wrote, while she also starred in the films The Group (1966) and Play Misty for Me (1971) opposite Clint Eastwood in his first directing role.
"While her legacy will live on through her body of work, she will also be remembered by many for her wit, class and overall joie de vivre," Walter's daughter Brooke Bowman said in her statement.