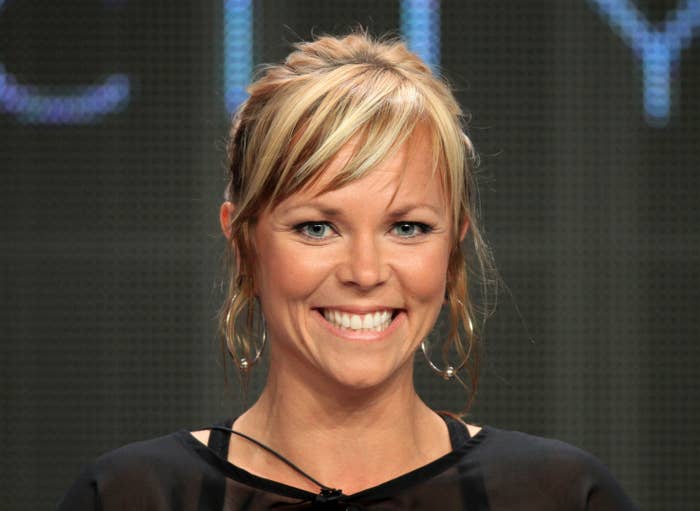 Professional racer and TV personality Jessi Combs was killed in a jet car crash Tuesday in Oregon as she attempted to break a land speed record, officials said. She was 36.
Lt. Brian Needham told BuzzFeed News in an emailed statement that the Harney County Sheriff's Office had received a 911 call shortly before 4 p.m. on Tuesday, alerting authorities to a crash on a dry lake bed of the Alvord Desert involving a "jet car attempting to break a land speed record."

Combs was pronounced dead at the scene.
The cause of the crash is unknown, Needham said, adding that the case is being investigated.
Combs, who previously hosted Spike TV's Xtreme 4x4 and appeared in several episodes of MythBusters on the Discovery Channel during its seventh season in 2009, was trying to break her own 2013 record of 398 mph when she was killed.
Team member Terry Madden also confirmed the news of Combs' death in an Instagram post.
"Unfortunately we lost her yesterday in a horrific accident," he wrote. "I was the first one there and trust me we did everything humanly possible to save her!!"
"She was the most amazing spirit that I have ever or will ever know," Madden also said.

MythBusters host Adam Savage also offered his condolences to Combs' family.
Describing herself as "the fastest woman on four wheels," Combs hit 483.227 mph as recently as October 2018, according to her website. But in order for an official land speed record to be recognized, according to Road & Track magazine, the same speed must be achieved in back-to-back runs in opposite directions.
Combs was trying to become the fastest woman in history by breaking the 1976 record of 512.710 mph set by Kitty O'Neil in a vehicle that had only three wheels.
On her website, Combs said her passion for cars and racing began in her childhood in South Dakota. "With a lifelong desire to become a race car driver, this fearless young lady found a love for speed and its machines at a very young age," reads her website.
Just last year, she appeared as a guest on CNBC's Jay Leno's Garage, discussing her passion for cars with the former late-night host.
In one of her final Instagram updates this week, Combs shared a picture of herself walking toward what appeared to be the jet car, including the hashtag "#fastestwomanonearth."
"It may seem a little crazy to walk directly into the line of fire... those who are willing, are those who achieve great things," she wrote. "People say I'm crazy. I say thank you ;) "