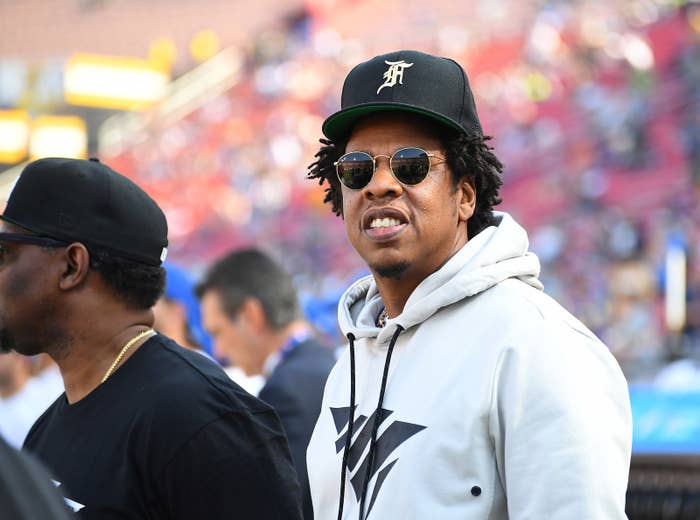 Jay-Z says a shocking lack of black arbitrators to hear a legal dispute involving one of his companies violates New York policies against discrimination.
The rapper's company, Marcy Media, is involved in a dispute with Iconix, which bills itself as "the world's premier brand management company" but whose stock has nose-dived in the past four years.
But Jay-Z, whose real name is Shawn Carter, encountered a problem when he began the process of choosing an arbitrator from a list of more than 200 with the American Arbitration Association (AAA) to hear the dispute. (Arbitration is an increasingly common form of alternative dispute resolution that shifts disputes away from the courts and into a legally binding settlement process with limited rights of appeal.)
"He was confronted with a stark reality: he could not identify a single African-American arbitrator on the 'Large and Complex Cases' roster, composed of hundreds of arbitrators, that had the background and experience to preside over the Arbitration," his attorneys wrote in a court filing on Wednesday.
Lawyers for the rapper complained that the AAA was not as diverse an institution as it claimed to be and could only put forward three "neutral" arbitrators with the necessary experience that it identified as African-American — one of whom is a partner at the law firm representing Iconix.
Jay-Z's attorneys argue "the AAA's failure to provide a venire of arbitrators that includes more than a token number of African-Americans" should prompt the New York courts to void the clause with Iconix and stay the arbitration as a matter of public policy.
"The AAA's arbitration procedures, and specifically its roster of neutrals for large and complex cases in New York, deprive black litigants like Mr. Carter and his companies of the equal protection of the laws, equal access to public accommodations, and mislead consumers into believing that they will receive a fair and impartial adjudication," they wrote.
Jay-Z's lawyers believe it's important that "litigants of color ... [have the] meaningful opportunity to have their claims heard by a panel of arbitrators reflecting their backgrounds and life experience."
Laura Simpson, an AAA spokeswoman, told BuzzFeed News, "It is the American Arbitration Association's policy not to comment on any arbitrations that may have been administered by the Association."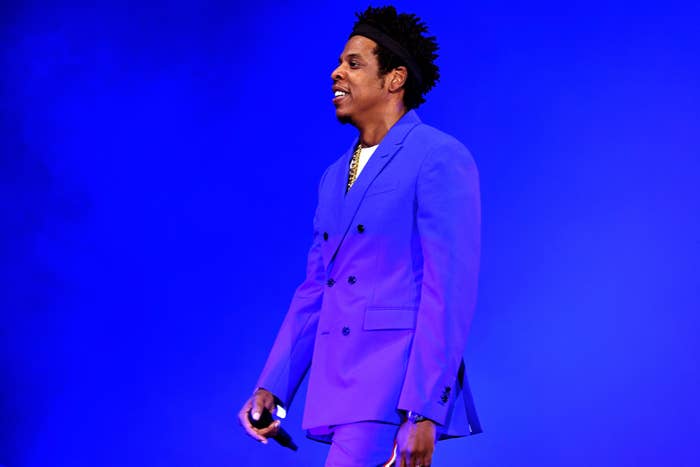 On its website, the AAA proclaims it has a "shared commitment to a diverse Roster of Arbitrators and Mediators," and that 24% of its current roster are women and minorities. It does not state what percentage are women and what percentage are minorities.
The AAA also says it "has the ability in its algorithms to provide arbitrator lists to parties that comprise at least 20% diverse panelists where party qualifications are met."
The legal filing was made in the New York State Supreme Court.
A win for Jay-Z could have profound implications in the field of arbitration, which is an increasingly common form of legal dispute resolution in the United States, as many contracts, both consumer and commercial, are forcing people and businesses into arbitration rather than the courts.
A report in the Economic Policy Institute this year found that in the 12 largest states by population, more than 40% of employers had mandatory arbitration policies.
In May, a federal court ordered Jay-Z to testify as a part of a Securities and Exchange Commission investigation involving the sale of his clothing company, Rocawear, to Iconix in 2007.