Jason Rezaian, the Washington Post reporter detained in Iran since July 2014, was flown home Friday on a private jet provided by Amazon CEO and Washington Post owner Jeff Bezos.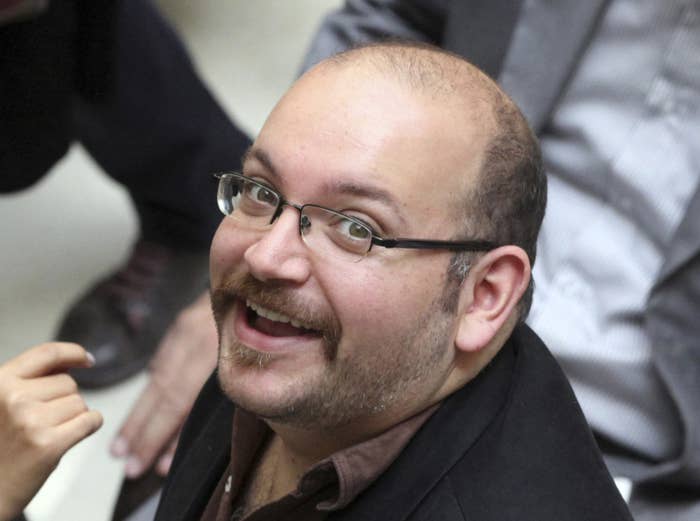 The reporter was released almost week earlier along with three other Americans as part of a prisoner swap, and flown to a U.S. military hospital in Landstuhl, Germany along with his wife and mother.
In a statement made by Rezaian Friday morning, he confirmed he and his family were finally heading home.
"I appreciate the exceptional care I received from the doctors and medical staff, as well as the hospitality we were shown during our stay on the base," said Rezaian. "I am overjoyed to be reconnecting with my family."
"I am feeling well and plan to relax and enjoy home-cooked meals, sports, and movies with them over the next few days and weeks," he continued.
In a statement released by the Washington Post Wednesday he specified that he wanted to watch "a Warriors game or two, and see the Star Wars movie."

"I've spent a lot of my life writing about the United States and Iran, and I never imagined – and never wanted – to become a part of the story, particularly at such an extraordinary moment," Rezaian wrote in the statement.
"I want to get back to writing the U.S.-Iran story at some point in the future. But I won't be saying anything further for awhile," he added, asking the public to respect his "need for privacy as I take some time for myself and for my family."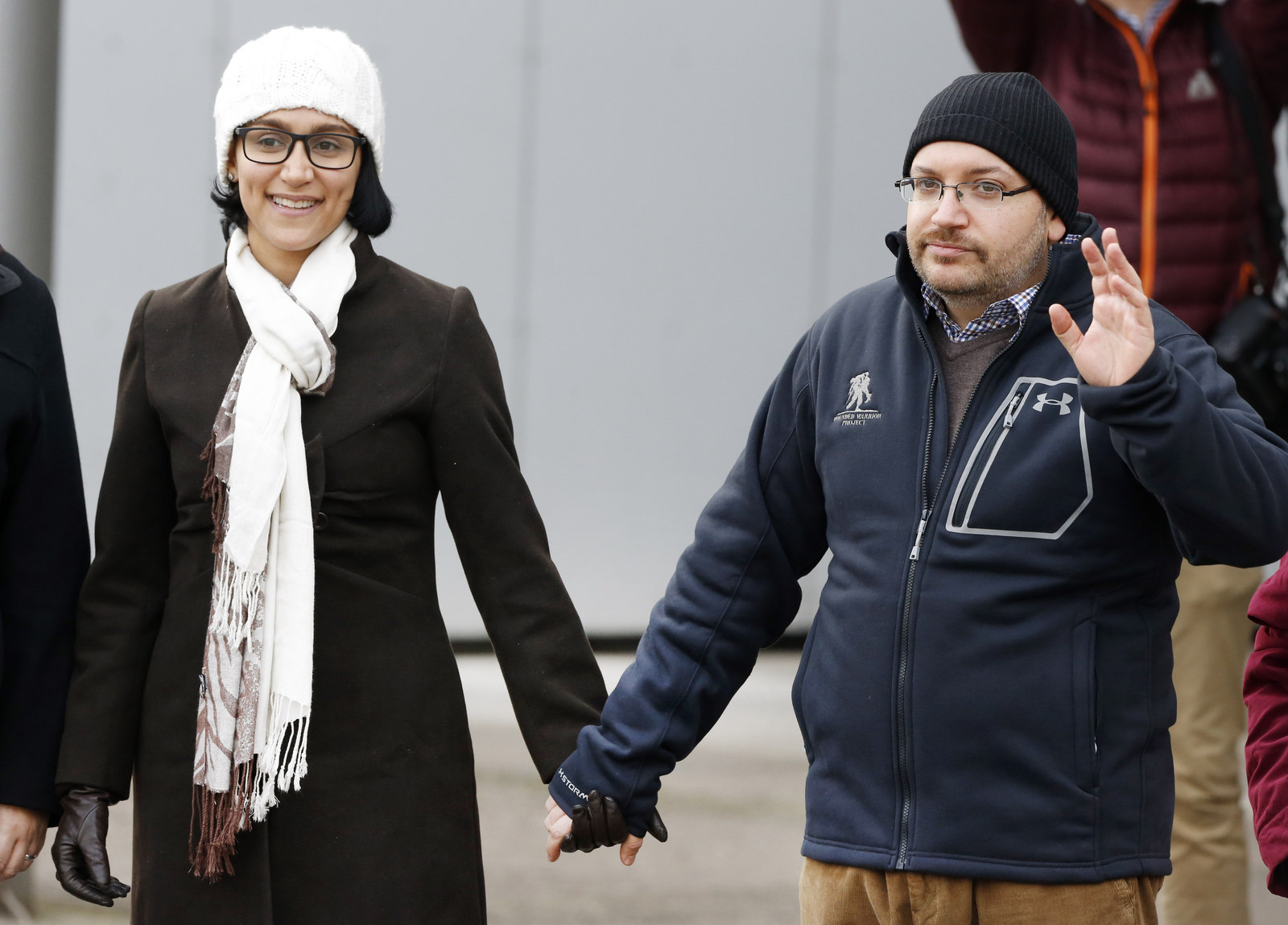 "Through a diplomatic channel that was established with the focus of getting our detained U.S. citizens home, we can confirm Iran has released from imprisonment four Americans detained in Iran," a U.S. official, speaking on the condition of anonymity, told BuzzFeed News.
On Sunday, Bezos and Washington Post executive editor Marty Baron confirmed Jason Rezaian had left Iran by plane.
In a statement his brother Ali Rezaian said:
I am incredibly relieved that Jason is on his way home. He is a talented journalist, who was simply doing his job fairly, accurately and lawfully. Jason is a loving brother, son and devoted husband, whose life was unfairly interrupted when he was arrested for crimes he did not commit.

After nearly a year and a half of arbitrary delays, and an unfair, opaque judicial process, Jason's release has brought indescribable relief and joy to our family – this nightmare is approaching an end. We are also overjoyed to hear that other Americans being held in Iran also will soon be reunited with their families. Today is an incredible day for all of us.

As we begin the process of reuniting and healing as a family, we ask that you respect our privacy, and again, we truly appreciate every single person involved in this effort.
A Senior Administration Official told BuzzFeed News they could confirm the four "detained U.S. citizens have been released and that those who wished to depart Iran have left."
"We have no further information to share at this time and would ask that everyone respect the privacy of these individuals and their families," the official said. "When we have further information to share, we will."
The others released from imprisonment are Amir Hekmati, Saeed Abedini, and Nosratollah Khosravi-Roodsari. All four men are dual U.S.-Iranian citizens.
In return for their release, Washington offered clemency to seven Iranians who had been convicted or were awaiting charges in the U.S., the official said. Six of those offered clemency are dual U.S.-Iranian citizens.

Additionally, the U.S. agreed to remove Interpol red notices and dismiss charges against 14 Iranians "for whom it was assessed that extradition requests were unlikely to be successful," the official said. The 14 fugitives were wanted for violating sanctions or export controls.
Iran also agreed to cooperate with the U.S. to help locate Robert Levinson, a former FBI agent missing in Iran since 2007. The news of Rezaian's release was first reported by official and semi-official Iranian news outlets.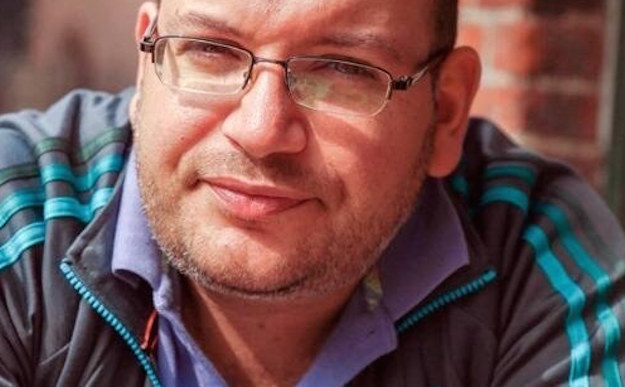 Frederick J. Ryan, Jr., publisher of the Washington Post, released a statement saying the paper was "elated by the wonderful news that Jason Rezaian" had been released and "safely left the country."
"We are relieved that this 545-day nightmare for Jason and his family is finally over. After enduring such deplorable conditions and inhumane treatment, the top priority now must be Jason's health and well-being.
"Now a free man, Jason will be reunited with his family, including his brother Ali, his most effective and tireless advocate. We look forward to the joyous occasion of welcoming him back to the Washington Post newsroom."
Rezian, the former Washington Post Tehran correspondent, has been in custody since he was arrested on July 22, 2014, along with his wife, Yeganeh Salehi, an Iranian citizen who worked for the National, an English-language newspaper based in Abu Dhabi.

She was later released, but Rezaian was convicted in October last year on charges of espionage, collecting classified information, collaborating with hostile governments, and propaganda against the establishment. In November, he was sentenced to more than 15 months in prison. His supporters accused the Iranian authorities of fabricating the charges.
Fellow prisoner Hekmati is a former Marine from Michigan who has been held since 2011 when he went to Iran to visit his grandmother, while Abedini is an Idaho pastor convicted in Iran in 2013. Khosravi-Roodsari's detention had not been previously reported.

Hekmati's family released a statement to the media thanking people for their thoughts. "There are still many unknowns," the family said. "At this point, we are hoping and praying for Amir's long-awaited return."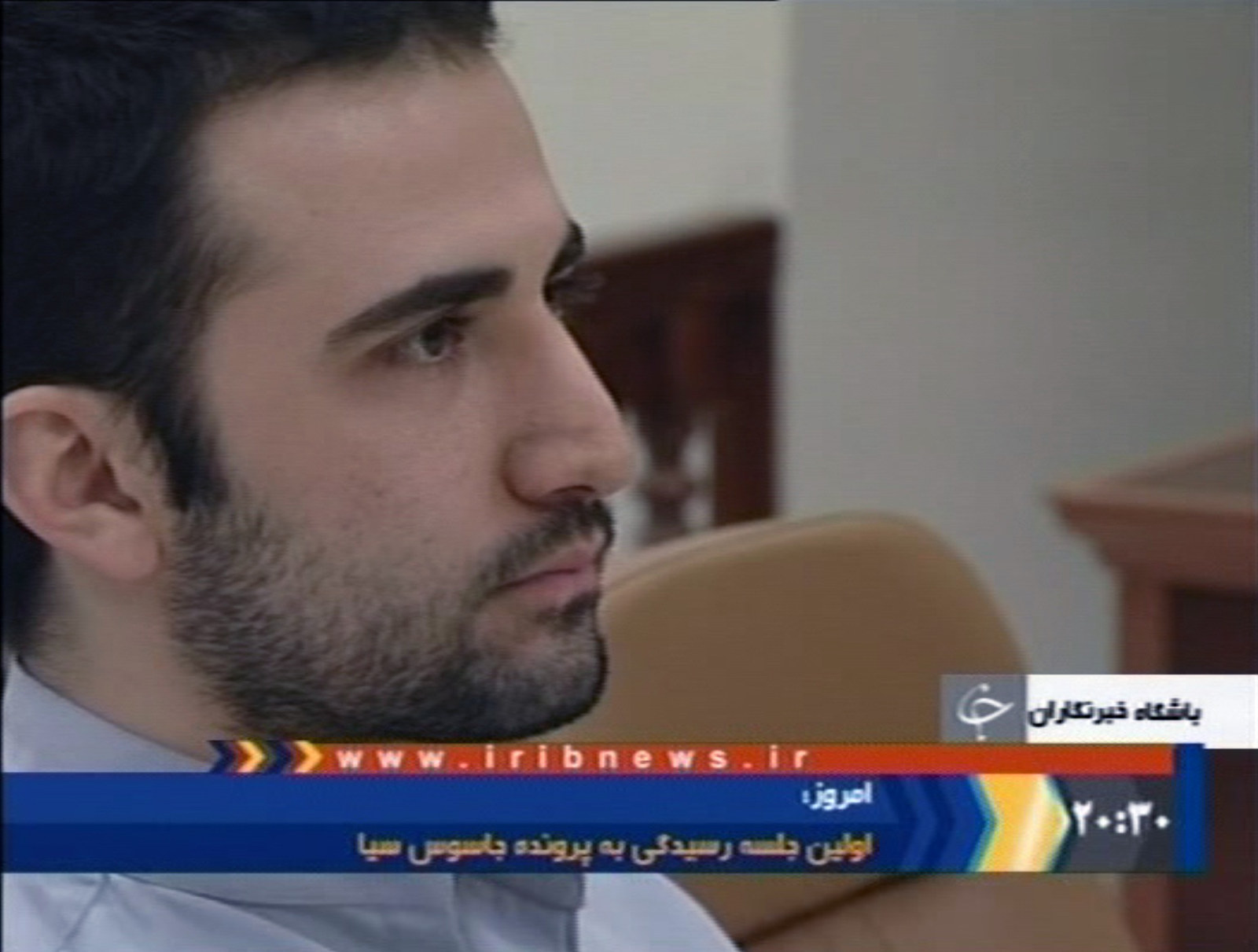 Earlier, the semi-official Iranian news outlet Mers incorrectly tweeted that Siamak Namazi, a Dubai-based businessman who was arrested last October, was among the four.

Additionally, the New York Times and NBC News reported Iran agreed to release a fifth American, Matthew Trevithick, who had reportedly been detained in the past few months. His release was not part of the formal prisoner swap, CNN reported.
Human rights lawyer Gissou Nia is one of three people producing a documentary, Check Mate, into the detention of Rezaian, Hekmati, and Abedini. She told BuzzFeed News the families of the men would be extremely relieved at the news of their freedom.
"They've been told so many things over such a long period of time," she said. "It's been going on for so long. There's been so many false starts, but this time it appears to be the real deal."
His release came just hours before the U.S. and E.U. lifted their sanctions against Iran over its nuclear program, after the U.N. nuclear watchdog confirmed Tehran had lived up to its commitments under a deal struck in July.
Under the deal, Iran agreed to curb its nuclear program in exchange for lifting economic and trade sanctions.
The agreement puts Iran's various nuclear activities under International Atomic Energy Agency watch for up to 15 years, with an option to re-impose sanctions should Tehran break its commitments.
Ali Watkins and Alicia Melville-Smith contributed to this report.