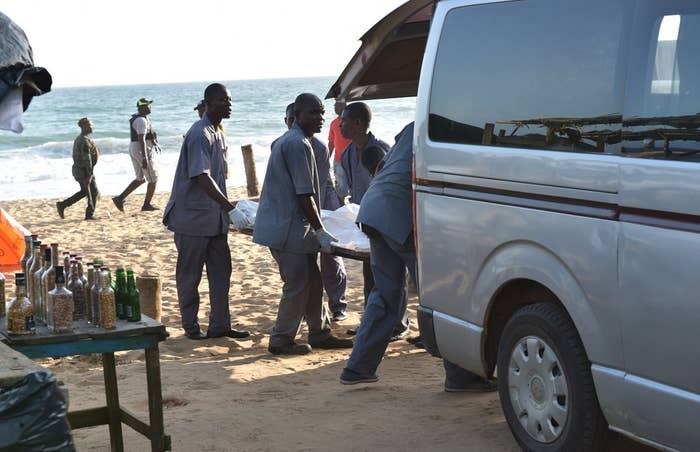 The death toll from a terrorist attack in southeastern Ivory Coast rose to 18 on Monday, officials said, a day after gunmen attacked a popular beach resort town.
The incident happened in the tourist town of Grand-Bassam, a UNESCO World Heritage site located 25 miles from the city of Abidjan.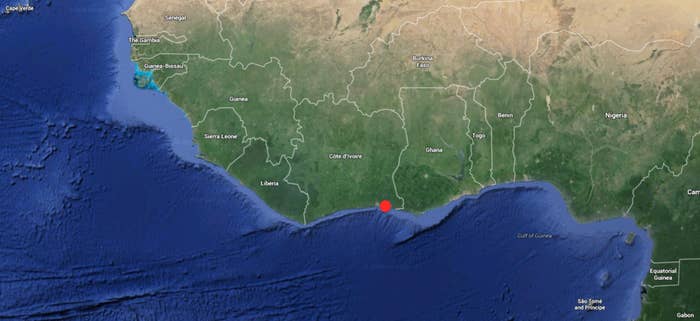 After President Alassane Ouattara told reporters on Sunday that 14 civilians were killed in the attack on three beachside hotels, as well as two members of the country's special forces unit, officials said Monday the death toll had risen to 15 civilians and three special forces soldiers.
Four of the victims were of French nationality, the Élysée said Monday.
Another 33 people were injured in the attack, 26 of who were still hospitalized on Monday.
Photos from the scene showed several bloodied bodies lying motionless on the sand, while some were loaded into trucks and vans.
Three days of national mourning will begin on Tuesday, officials said, while security will be strengthened in schools, hotels, ambassadors' residences, and other public places.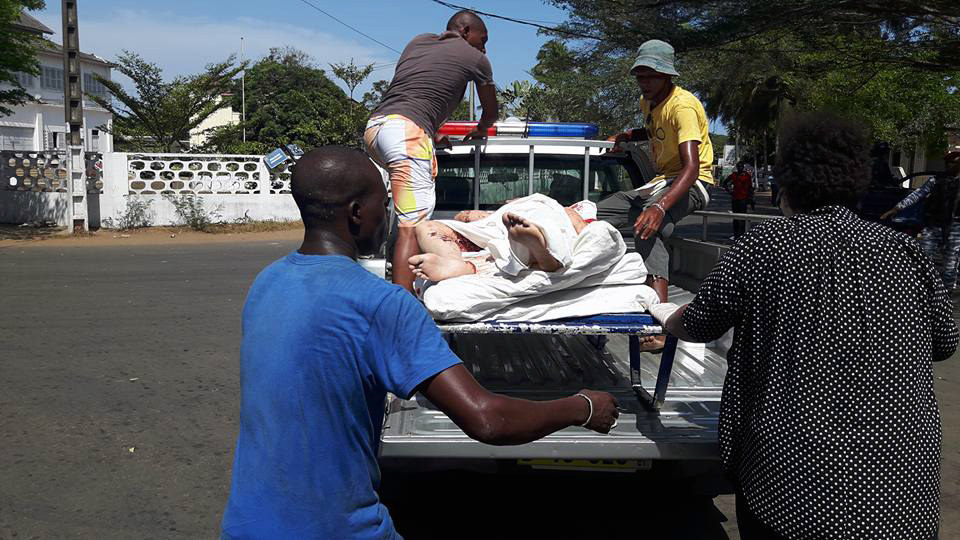 In a short live television broadcast on Sunday, Minister of State Hamed Bakayoko said defense force and security service personnel had "neutralized six terrorists."
But on Monday officials said just three terrorists were killed.
Al-Qaeda in the Islamic Maghreb has reportedly claimed responsibility for the attack, according to the SITE Intelligence Group website, which monitors jihadist organizations.
In a message, the north African Islamist group said "three heroes" had carried out the attack.
Josiane Sekongo, 25, told the Associated Press she ran outside of her home upon hearing shots ring out and saw people running from the beach.
Video shared on Facebook purported to show people fleeing the beach.
Witnesses and a correspondent told Radio France International a handgun was used to fire shots on the beach, as well as at the l'Etoile du Sud hotel.
Military vehicles carrying heavy machine guns were directed to the scene, and photos showed civilians being escorted away in the back of trucks.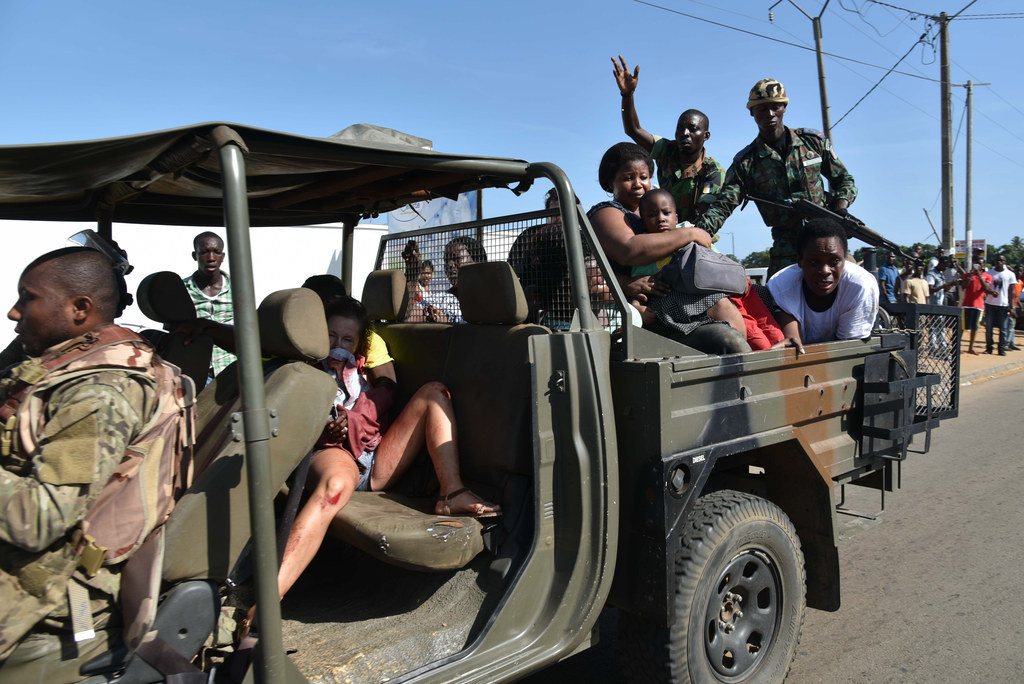 Writing on Twitter, the U.S. embassy in Abidjan said there were no confirmed reports that any Americans were harmed.
In recent years, Ivory Coast's neighbors have been the victims of deadly terror attacks. More than 30 people were killed after al-Qaeda attacked a hotel in Burkina Faso in January, while Mali has also seen jihadists launch attacks on hotels, including one such incident in November which killed 22 people.
Writing on Twitter, French President François Hollande said he "forcefully denounced the cowardly attack" and expressed "to the victims and their families the solidarity of France."
In a Sunday evening statement, U.S. National Security Council spokesman Ned Price condemned the "heinous attack."
"The United States stands with the Ivoirian people and will remain a steadfast partner to the Government of Côte d'Ivoire as it continues making extraordinary progress strengthening its governing and economic institutions," Price said. "We are prepared to assist the Ivoirian government in the coming days as it investigates this tragic terrorist attack."