Ivanka Trump appeared Monday on Fox and Friends, where she was interviewed about James Comey's testimony and her sister-in-law's baby shower (which was attended by at least one Fox News host).
Asked whether it was hard for the administration to stay focused amid the Russia inquiry, Ivanka agreed and said, "There's a level of viciousness that I was not expecting. I was not expecting the intensity of this experience."
For many people, the immediate response to Ivanka's comments was essentially, "Sorry, what?"



People wondered what Ivanka was doing during her father's campaign...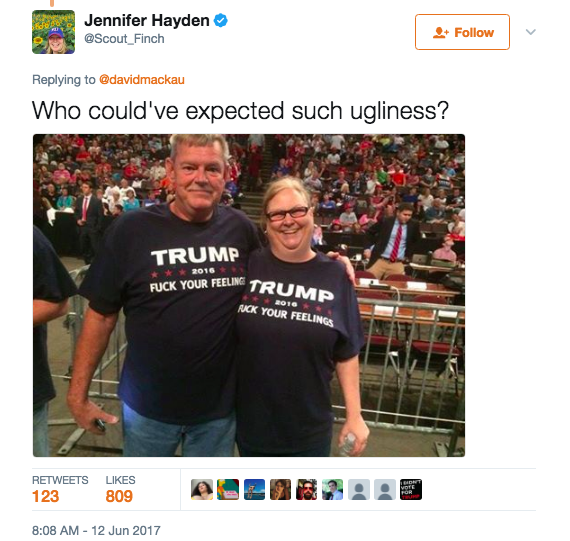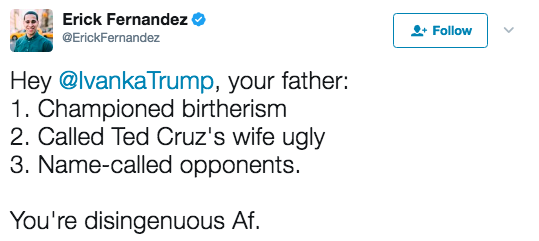 And they slammed her dad's policies as equally vicious.




There was also that time her father for years questioned the citizenship of the country's first black president.


Plus all that other nice stuff her dad said about his predecessor.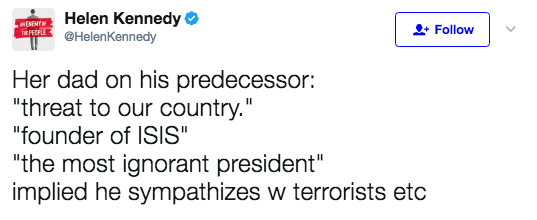 Ivanka's comments also raised eyebrows because her brother said last week that critics of their father are "not even people."

"If you want to think about difficult," Ivanka added during her Fox News interview, "it's the factory worker who has been laid off. Difficult is, you know, the mother who's lost a child to opioid abuse. So these are the real challenges."