Christians around the world are celebrating Easter this weekend, a holy time for the faithful to mark what they believe to be the death and resurrection of Jesus.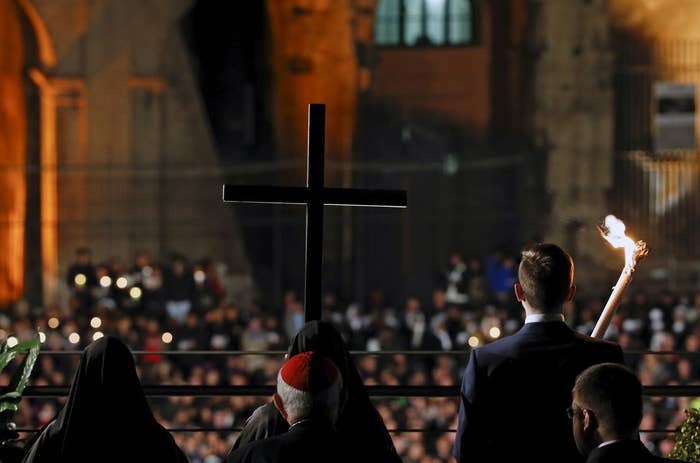 In many parts of the world, including Portugal, that means worshippers will re-enact the "Stations of the Cross."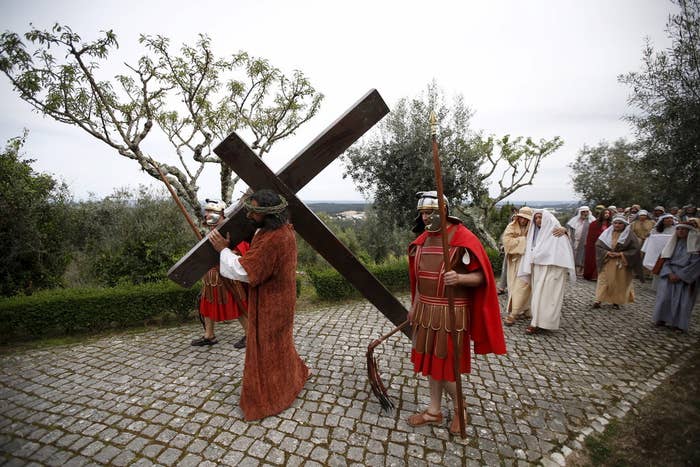 In Paraguay the believers will hold candles and pray as part of the celebrations.
In Belarus Catholic priests will bless baskets of food during outdoor services.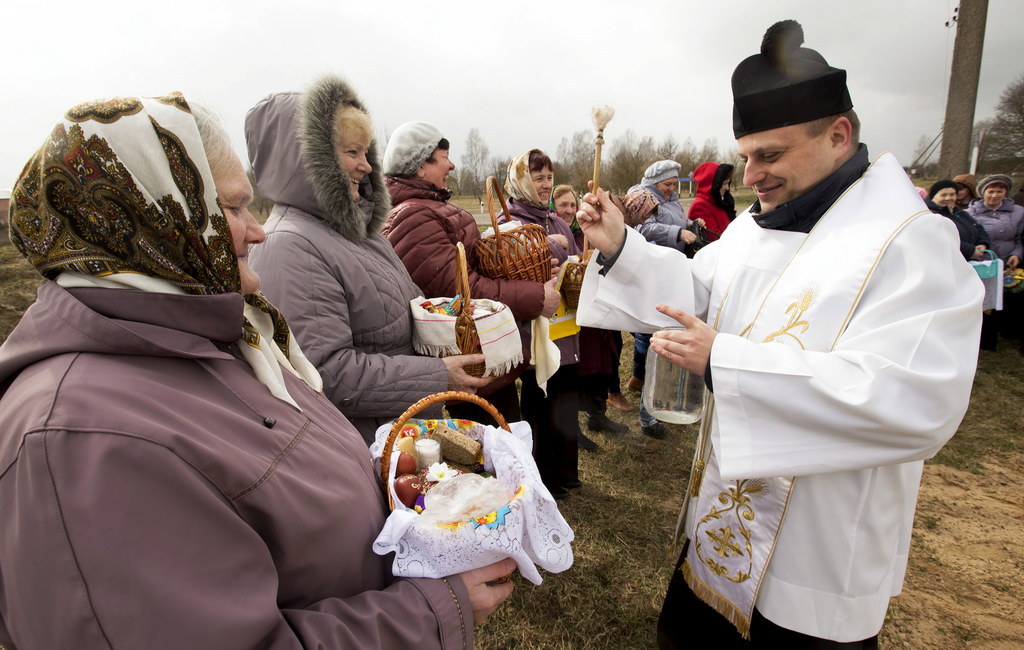 And in Hungary women will run like hell from groups of men trying to throw buckets of water at them.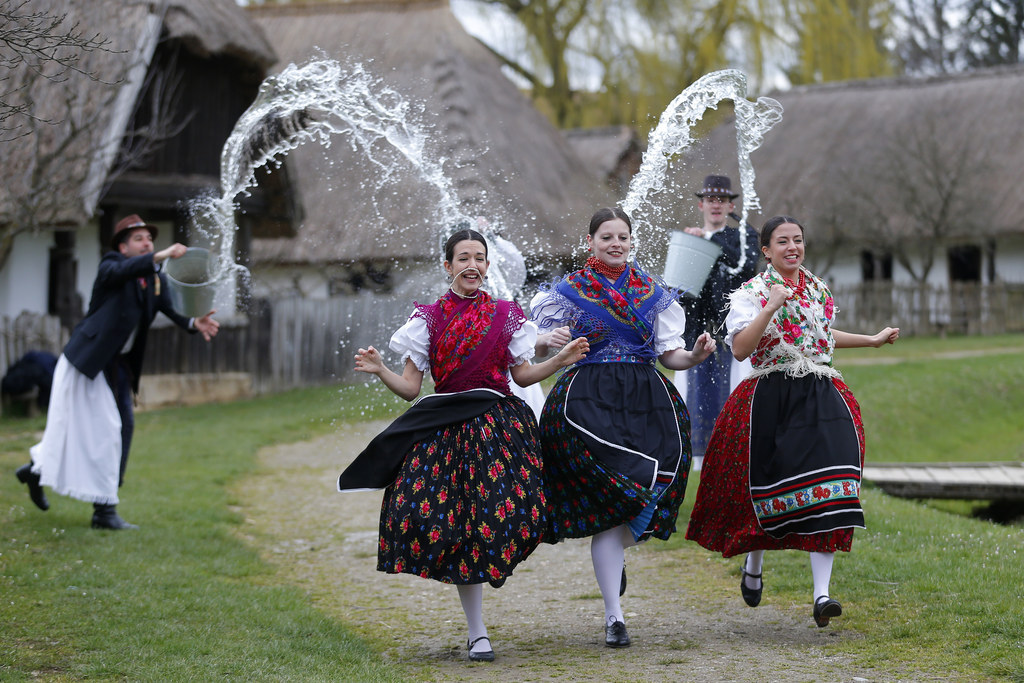 Each year, some Hungarian men and women like to celebrate Easter with a traditional event known as "the watering of the girls."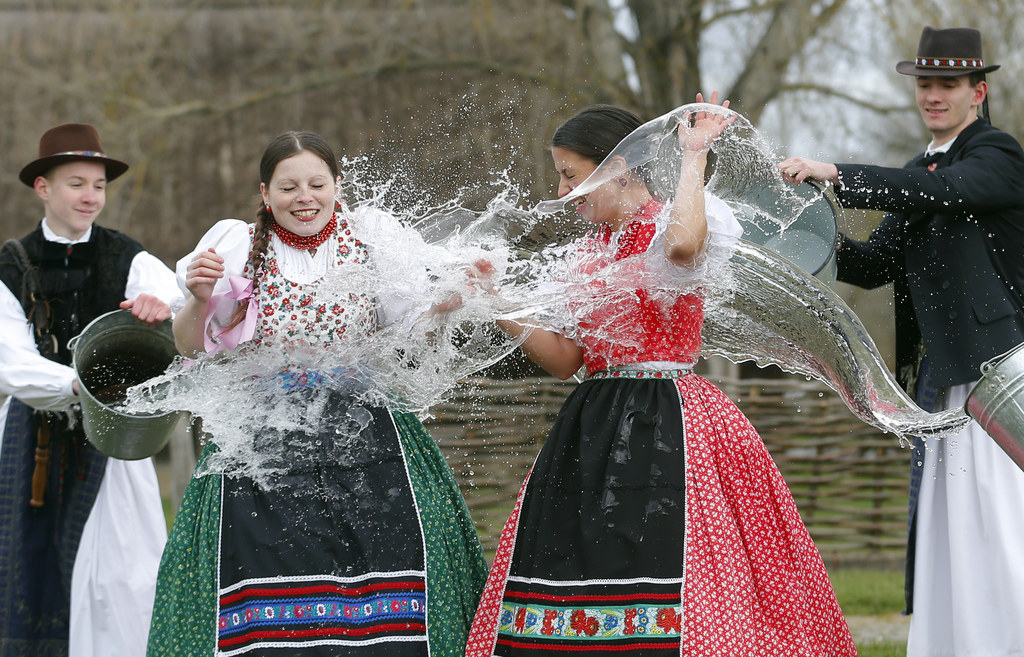 The ritual dates back to the Hungarian tribes' pre-Christian past, with evidence women were getting doused as far back as the 2nd century AD.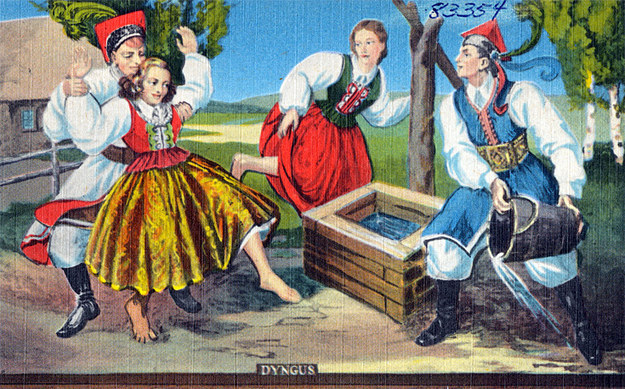 As part of the Hungarian ritual, women dress in beautiful, ornate folk clothing and then willingly get chased by men trying to wet said clothing. It's pretty simple, really.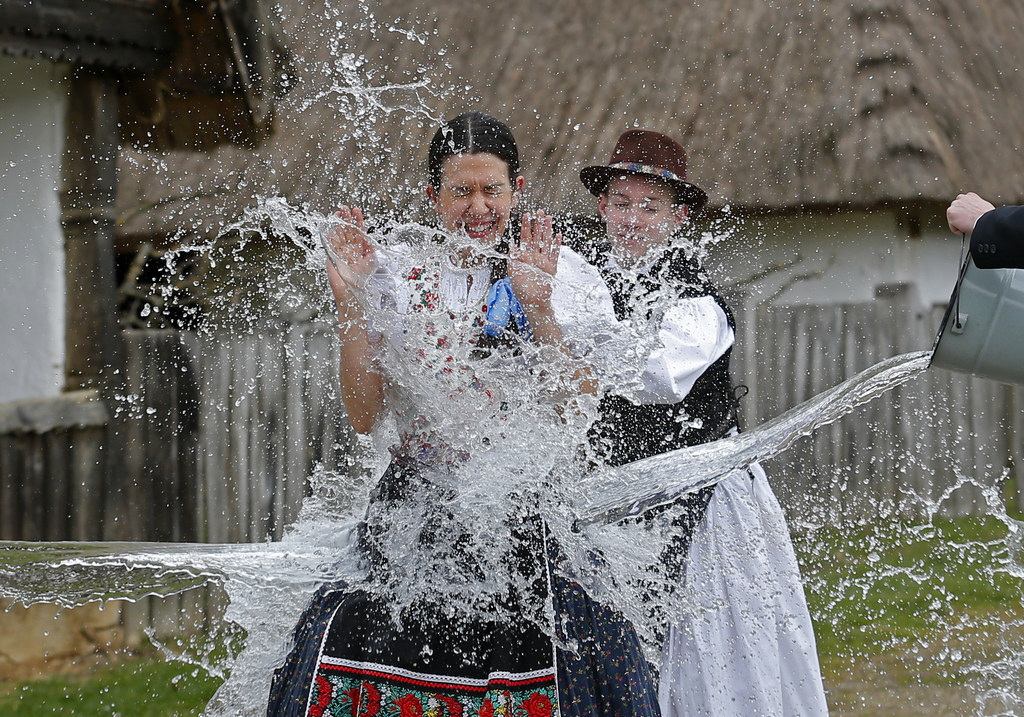 The tradition is linked to women's fertility and is based on the supposed cleansing effect of water.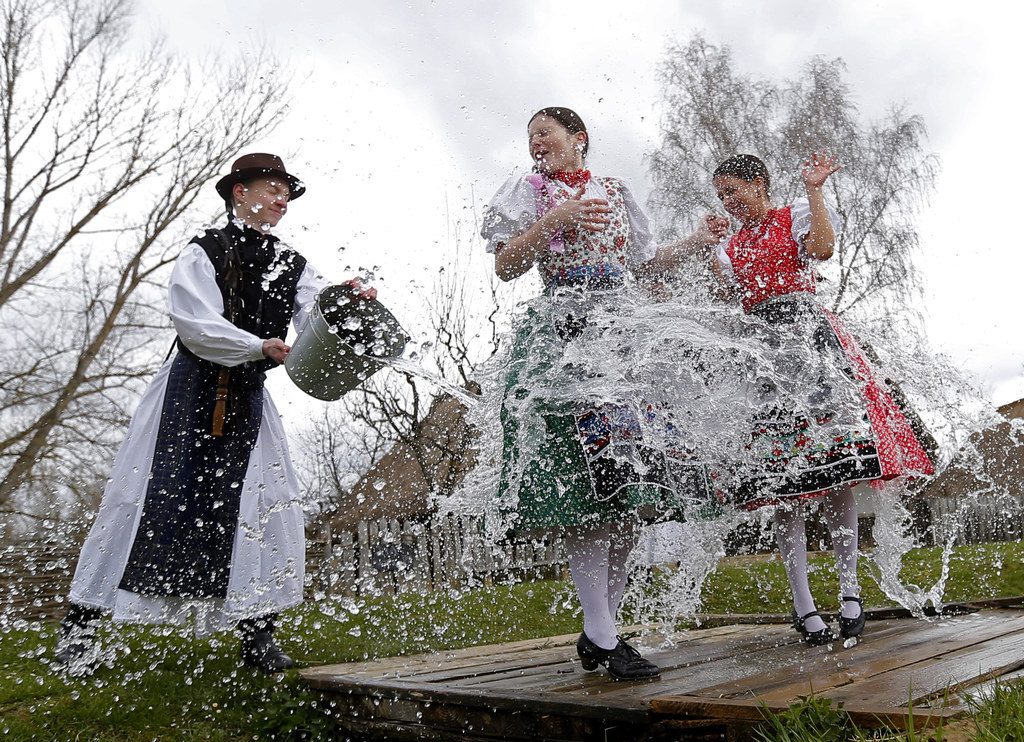 It sure looks like a lot of fun. Well, at least for the dudes chucking the water.