The National Weather Service Says It Will Finally Stop Yelling At You
A CHANGE IS COMING.
THE NATIONAL WEATHER SERVICE HAS PROMISED THAT FROM NEXT MONTH IT'S FINALLY GOING TO STOP SCREAMING OUT WEATHER ADVISORIES IN ALL CAPS.
FOR MORE THAN A CENTURY, THE NWS HAS ISSUED FORECASTS IN CAPITAL LETTERS — A REMNANT OF THE DAYS WHEN REPORTS WERE SENT OUT OVER THE WIRE BY TELEPRINTERS.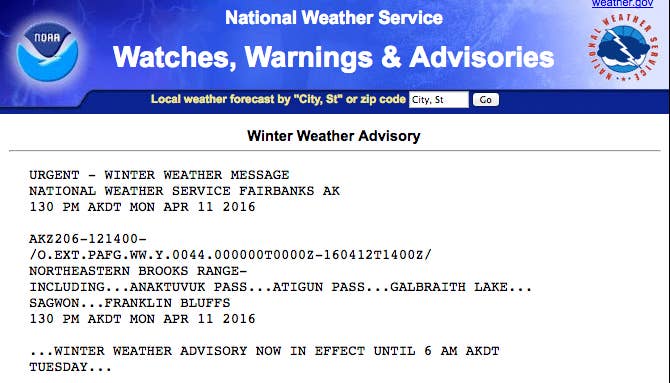 DESPITE IT BEING THE 21ST FUCKING CENTURY, SOME PEOPLE STILL USED THESE TELEPRINTERS, WHICH ARE BASICALLY JUST TYPEWRITERS HOOKED UP TO PHONES AND WHICH ONLY ALLOW FOR ALL-CAPS SCREAMING.
METEOROLOGISTS HAVE TRIED AND FAILED MANY TIMES TO GET RID OF THIS STUPID HOLDOVER, THE NWS SAID IN A STATEMENT.
THEY ARE KEENLY AWARE THAT IN WEB-SPEAK IT'S SEEN AS YELLING AND MOSTLY USED BY ONLINE COMMENTERS SCREAMING MISOGYNISTIC ABUSE AT ONE ANOTHER, OR PERHAPS A FRIENDLY EMAIL FROM YOUR CLUELESS GRANDMA.
THANKFULLY, SOFTWARE UPDATES NOW ALLOW FOR THE NWS TO USE BOTH UPPERCASE AND LOWERCASE LETTERS IN THEIR FORECASTS.
THE SWITCH IS GOING TO HAPPEN ON MAY 11.
BUT THE FORECASTERS ARE RESERVING THE RIGHT TO OCCASIONALLY USE ALL-CAPS "TO EMPHASIZE THREATS DURING EXTREMELY DANGEROUS SITUATIONS."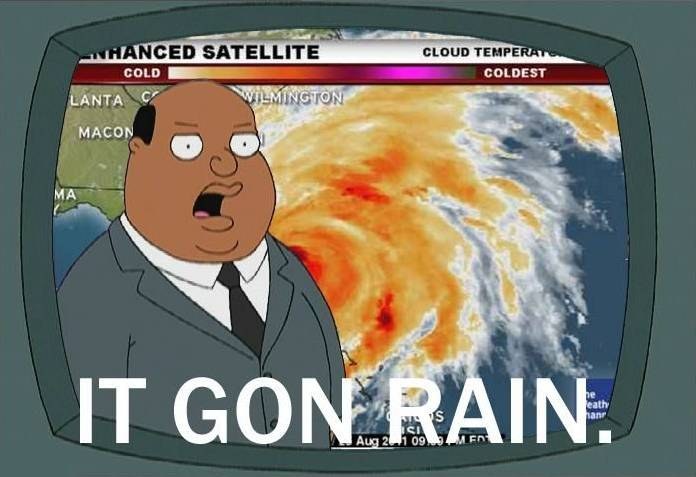 CORRECTION
THE CHANGE TAKES PLACE MAY 11. A PREVIOUS VERSION OF THIS POST INCORRECTLY STATED THIS DATE AS MAY 31. SORRY.