Every girl dreams of a white wedding that is crashed by violent Islamist militants, and Shymaa Daif's new husband, Ahmed Shehata, wanted to make sure his bride's big day was unforgettable.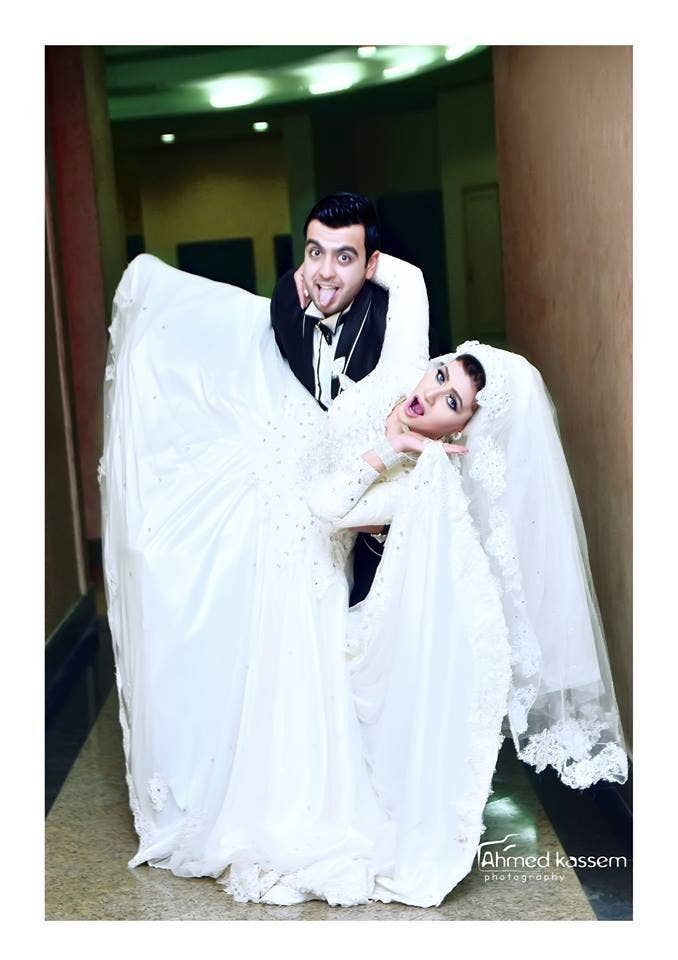 Shehata secretly organized for a bunch of their friends to dress up as ISIS militants during the wedding reception to add that special touch of terror to the event.
"The idea came to me two weeks before the wedding, because I wanted a wedding night that is different and special and not like everybody else's," he told Egypt's Youm7 news network.
Oh, Ahmed. You sure know what the ladies love.
In the wedding video, masked men in tuxedos clutch knives and divide the dance floor.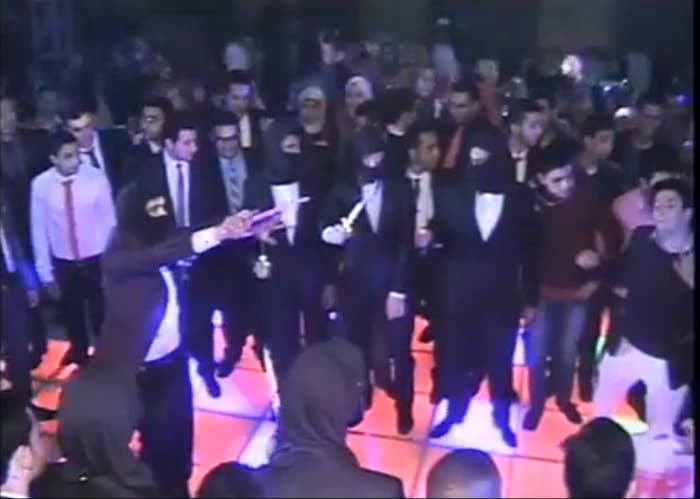 Meanwhile, the same music ISIS uses in its gruesome execution videos blasts from the venue's speakers.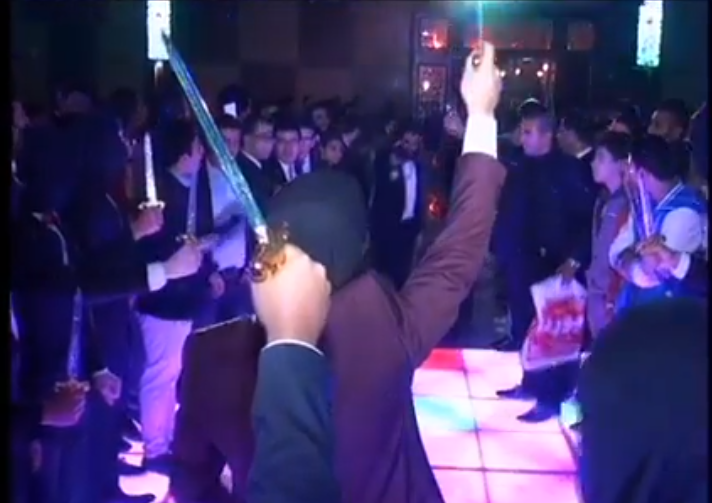 "Everybody was surprised to the point that some of the attendees thought ISIS was about to storm the wedding," photographer Ahmed Kassem told Youm7.
The bride looked thrilled.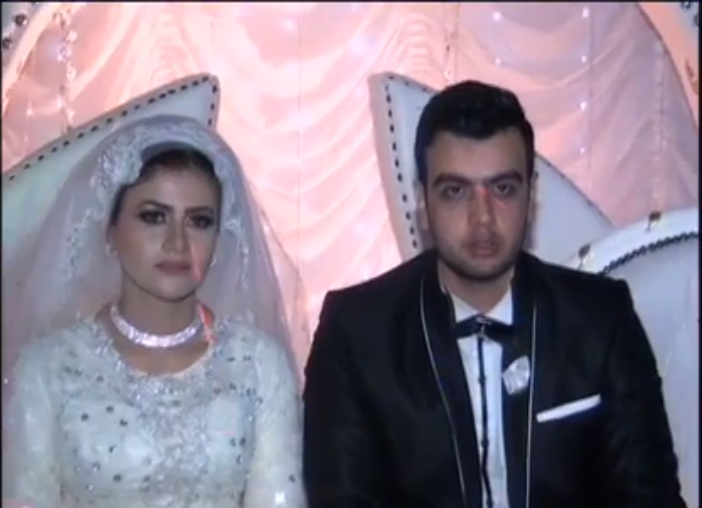 "I was so afraid of the loud music, it made me feel as if something was going to happen," she told Youm7.
Look at her glance at her husband with love/fear in her eyes.
One of the masked men comes for the couple, but the groom, forever the romantic, makes a bold gesture to protect his bride.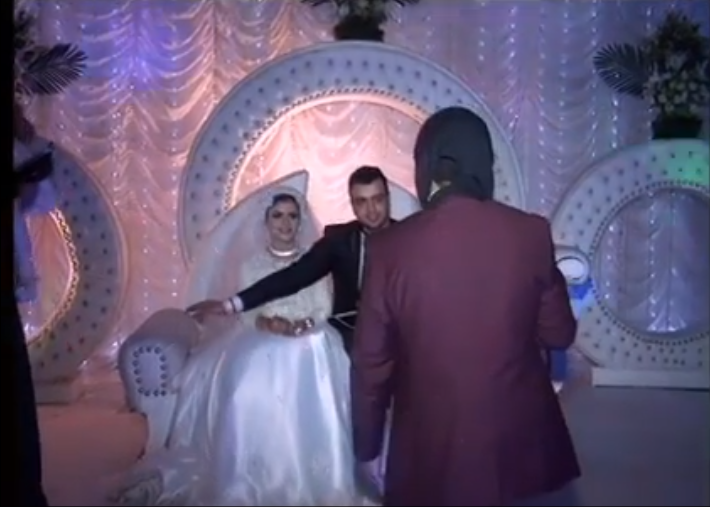 Meanwhile, the "jihadists" have assembled a dance floor cage, reminiscent of the one in which a captured Jordanian pilot was burned to death earlier this year.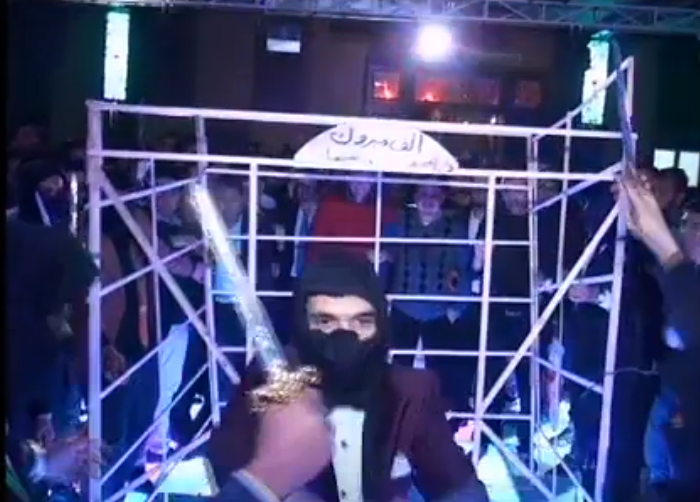 As the pair are locked in the cage, epically grim music plays... but suddenly a dance track comes on and it's time to PARTAY!
Point your gun in the air, Ahmed! You sentimental sweetheart!
Salim Rekaibi contributed to this report.