ISIS Video Purports To Show The Destruction Of The Ancient City Of Nimrud
Video released online purports to show widespread desecration at the ancient Iraqi city of Nimrud.
A video released online Saturday purports to show ISIS militants destroying ancient Assyrian treasures in the Iraqi city of Nimrud.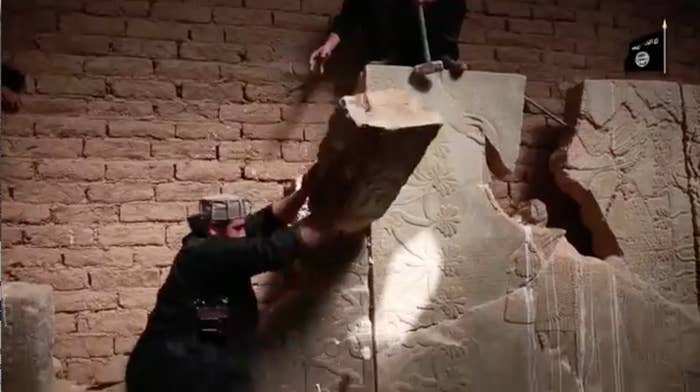 The militants can be seen using sledgehammers and angle grinders to desecrate stone artifacts.
Bulldozers are then seen laying siege to what remains of the site.
A powerful explosion is then shown.
In March, UNESCO World Heritage Director General Irina Bokova condemned reports that ISIS militants had begun destroying Nimrud.
"This is yet another attack against the Iraqi people, reminding us that nothing is safe from the cultural cleansing underway in the country: it targets human lives, minorities, and is marked by the systematic destruction of humanity's ancient heritage," she said.
Nimrud was founded more than 3,300 years ago and was once considered the second capital of the Assyrian empire.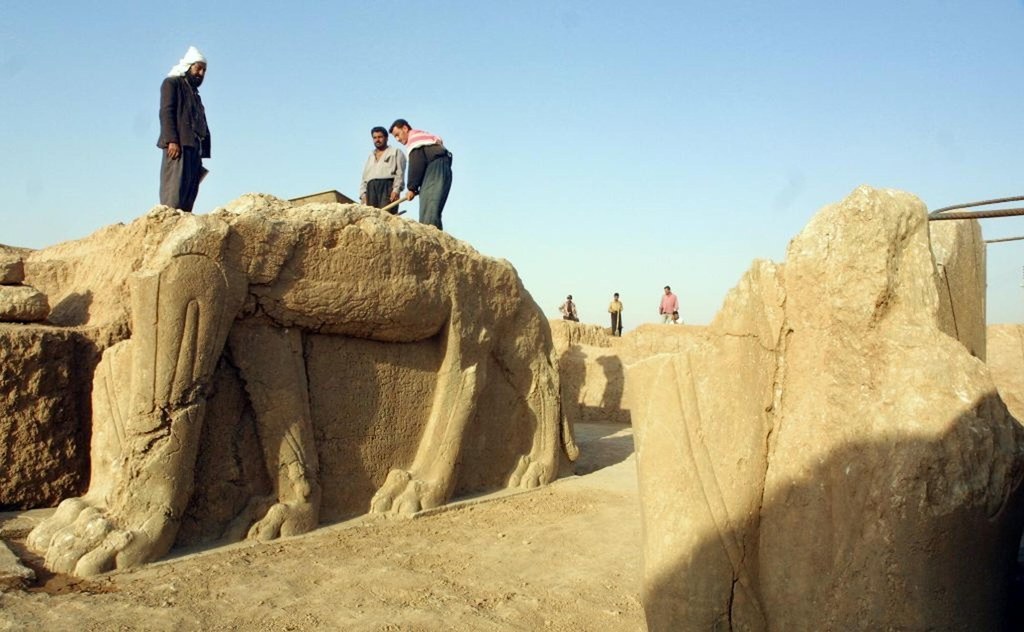 It is also said to plunder antiquities from such sites in order to sell them on the black market.