ISIS Destroys Ancient World Heritage Site Of Hatra In Iraq
Hatra was founded over 2,000 years ago. It's just the latest ancient site to be destroyed by ISIS militants, who deem such monuments un-Islamic.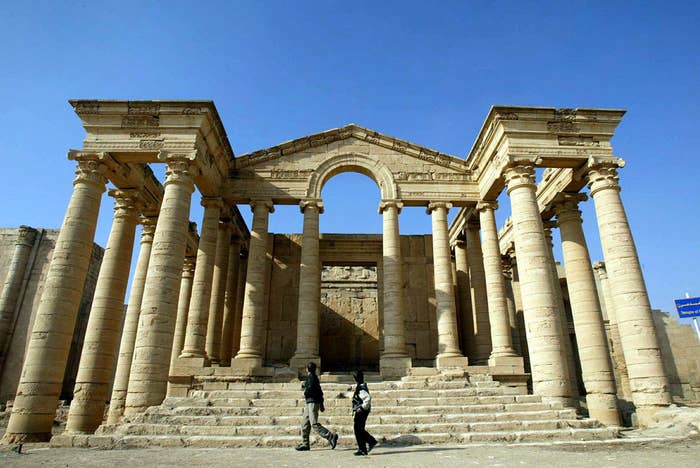 The ruins of Hatra, an ancient city in Iraq that once withstood attacks from the Roman Empire, have been destroyed by ISIS militants, according to local officials and the United Nations.
Officials with Iraq's tourism and antiquities ministry told the BBC that the extent of damage to the UNESCO world heritage site is not yet clear, but there are indications it has been demolished.
A joint statement condemning the destruction was released by the Director-General of the U.N.'s cultural body UNESCO, Irina Bokova, and Dr Abdulaziz Othman Altwaijri, Director General of the Islamic Educational, Scientific and Cultural Organization (ISESCO).
"The destruction of Hatra marks a turning point in the appalling strategy of cultural cleansing underway in Iraq," the pair said. "This is a direct attack against the history of Islamic Arab cities, and it confirms the role of destruction of heritage in the propaganda of extremists groups."
Hatra, which stood from about 400 B.C. to 300 A.D., was an important staging post on the famed oriental silk road. It is considered one of the most important sites from ancient Mesopotamia.
Kurdistan Democratic Party official Said Mamuzini told the BBC that ISIS militants were using explosives and bulldozers to destroy the site.
"The city of Hatra is very big and many artifacts of that era were protected inside the site," he said.
He noted that militants had also plundered gold and silver artifacts from the site.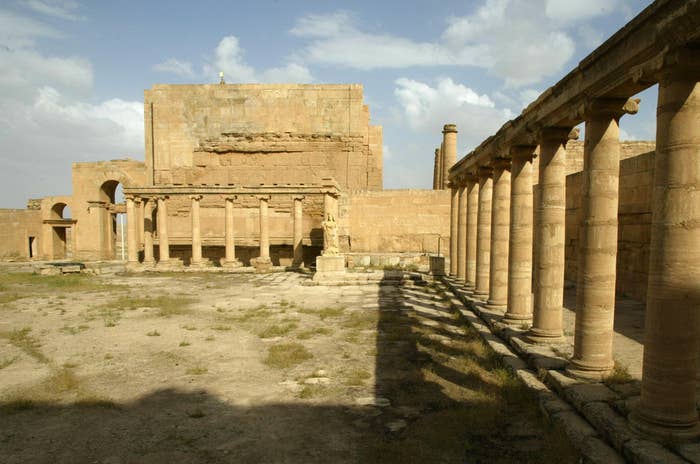 ISIS militants have also recently destroyed artifacts in the Iraqi city of Mosul, as well as bulldozing the ancient Assyrian city of Nimrud.
"We accept that man has destroyed heritage sites since time began, but today the stakes are higher as the tools are more destructive and the news more immediate," a UNESCO spokesperson said of Nimrud's destruction in a statement to BuzzFeed News on Friday.
ISIS believes statues and shrines are un-Islamic "false idols" that must be destroyed.
In a statement to the BBC, Iraq's tourism and antiquities ministry blamed the international community for not doing more to protect the country's ancient sites.
"The delay in international support for Iraq has encouraged terrorists to commit another crime of stealing and demolishing the remains of the city of Hatra," the statement read.
The UNESCO and ISESCO chiefs said the destruction of Hatra marked a new act of "barbarism."
"With this latest act of barbarism against Hatra, [ISIS] shows the contempt in which it holds the history and heritage of Arab people, which had been rightly recognized as a World Heritage site."
"UNESCO and ISESCO are fully mobilized to respond to this emergency and stand ready to assist the Iraqi authorities in any possible way," the pair said.