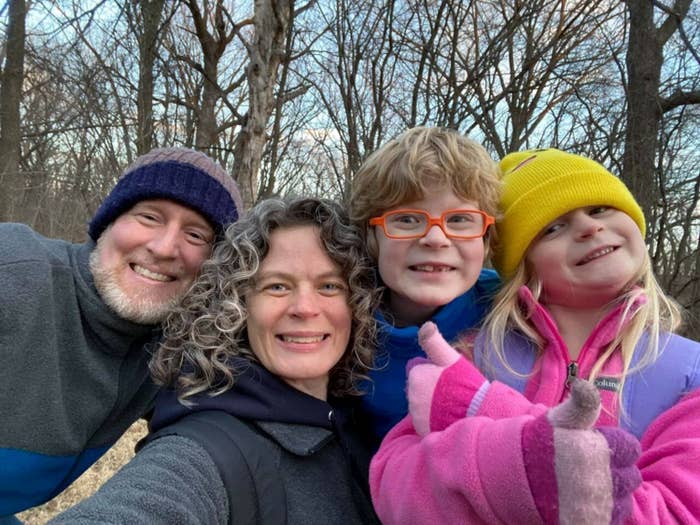 Authorities in Iowa have identified the victims of an apparently random shooting attack at a campground on Friday, which left three people dead and a 9-year-old boy as the sole survivor.
The Iowa Department of Public Safety said in a statement that the victims of the shooting at the Maquoketa Caves State Park, near the Illinois border, were Sarah Schmidt, 42; husband Tyler, 42; and daughter Lula, 6.
The family was from Cedar Falls, roughly two hours away, where Mayor Rob Green said on Facebook that the family's 9-year-old son, Arlo, was the sole survivor and was safe.

Authorities said they were called to the campground at about 6:23 a.m. local time, and they found the bodies of the three victims inside their tent.
When officials evacuated the park, they determined that one registered camper was unaccounted for, prompting an air search of the area that resulted in the discovery of the body of Anthony Orlando Sherwin, who is presumed to be the shooting suspect.
The 23-year-old from Nebraska was found dead with a self-inflicted gunshot wound.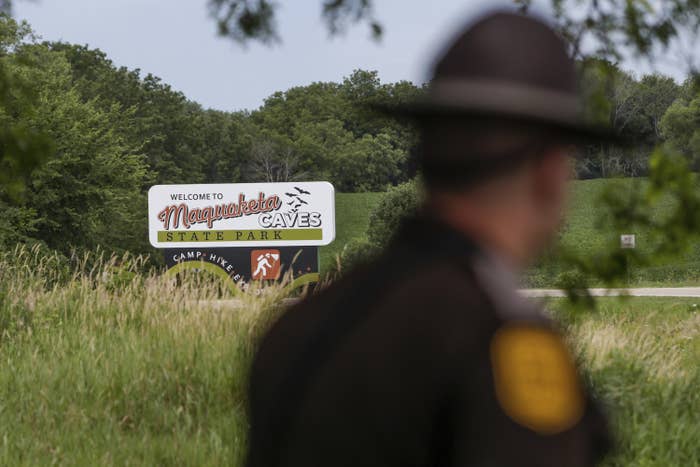 Mitch Mortvedt with the Department of Public Safety's division of criminal investigation told the Associated Press that investigators have no clue what prompted the seemingly random attack.
"We don't know what led up to this, what precipitated it," Mortvedt said. "The investigation has not revealed any early interaction between the Schmidt family and [Sherwin]."

Sherwin's parents, Joseph and Cecilia, told the Des Moines Register newspaper they had been camping with him in the park and did not believe he could be the shooter.

"Why would he throw everything away when he was looking forward to going home? It makes no sense," Cecilia told the newspaper.

The Maquoketa Caves State Park remains closed until further notice.
According to the Cedar Falls mayor's post, Sarah Schmidt was a "beloved employee" at the Cedar Falls Public Library, while Tyler worked as a software engineer.

A GoFundMe for Arlo, the surviving child, has so far raised more than $140,000 to help the boy now and to fund his future education.
"Arlo is a strong boy, surrounded by family and friends who are supporting him as best we can," wrote Beth Shapiro, the organizer of the GoFundMe and Sarah Schmidt's cousin.