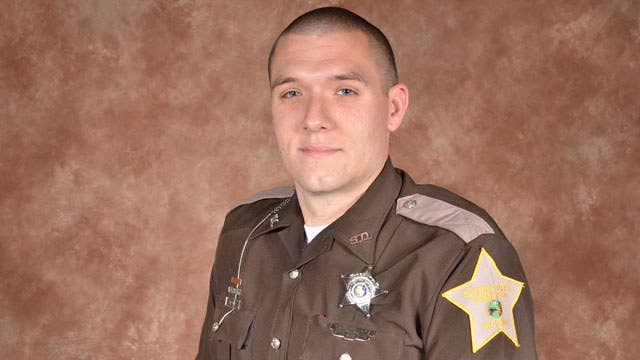 An Indiana sheriff's deputy has been killed and his colleague injured after they were shot early Sunday while attempting to serve an arrest warrant on a suspect, officials said.
Deputy Carl Koontz and Sgt. Jordan Buckley of the Howard County Sheriff's Office entered the Russiaville home around 12:30 a.m. ET to serve an arrest and search warrant, Sheriff Steve Rogers told reporters at a press conference.
"When officers knocked on the door of the residence by announcing their presence they received no response," Rogers said. "Upon entry, the officers were confronted by gunfire and the officers returned fire."
Despite wearing body armor, the pair were injured and taken to a hospital, where Koontz, a 27-year-old who had served two years as a deputy, later died of his injuries.
Buckley was being treated and was said to be in a stable condition, according to Rogers.

After officers attempted for several hours to make contact with the armed suspect during the night, SWAT teams reported the person was dead inside the home. The individual's name has not been released.

An Indiana State Police investigation has been launched into the incident, according to Rogers.
"With a heavy heart, my prayers go out to the Howard Co SD and the family of Deputy Koontz, who was shot and killed," State Police spokesman Sgt. Philip Hensley wrote on Twitter.