This Arkansas Couple Died Shielding Their Infant Daughter From A Tornado
The young girl was found in the rubble of the family home, cradled in her mother's arms.
When a tornado struck Nashville, Arkansas, on Sunday, Michael and Melissa Mooneyhan did what they could to protect their young daughter.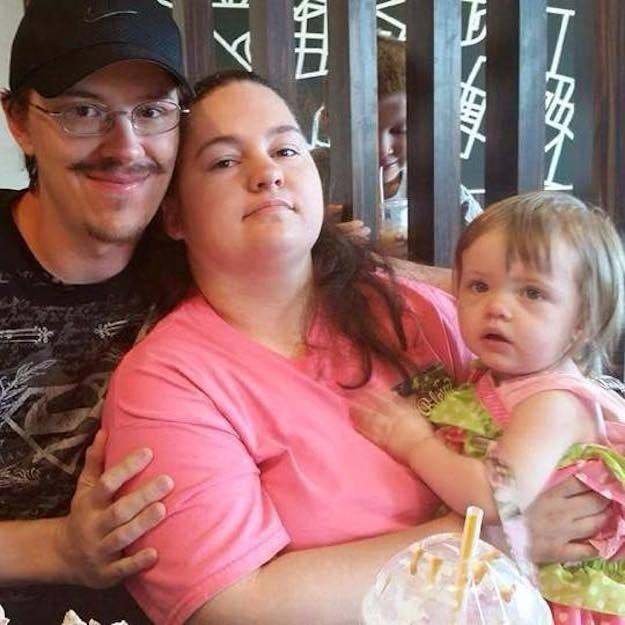 The pair, who were married as teenagers in 2004, lived in a trailer in the town's D&J Mobile Home Park.
When the tornado struck, the family's home was destroyed.
"Part of the trailer park is basically unscathed and the other side...trailers were picked up and thrown into a big pile," a Howard County health official, who wished to remain anonymous because he was not authorized to speak publicly, told BuzzFeed News. "There's rubble everywhere."
In the rubble of their home, Michael and Melissa's bodies were found. The pair had died from blunt trauma, local coroner John Gray told BuzzFeed News.
Cradled in her mother's arms, however, rescuers discovered the couple's 18-month-old daughter alive and unscathed.
The young girl was treated at a hospital and has since been released to the care of family members, Gray said.

"We were mentally and emotionally prepared that we could be discovering three fatalities and it was quite a relief," Gray said. "It was a blessing from God that the baby was able to survive all that."
"You can feel the sadness in the air," the anonymous Howard County health official told BuzzFeed News of the atmosphere in the community of 4,700 people. "This is small-town USA. There's still a main street here. People still know everyone. It's very sad."