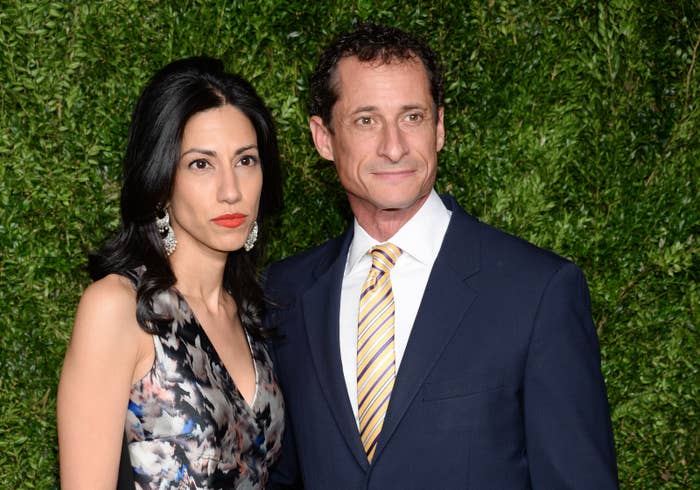 Huma Abedin said Monday she will separate from her husband Anthony Weiner, after the former congressman was reported to be involved in another sexting scandal.
"After long and painful consideration and work on my marriage, I have made the decision to separate from my husband," Abedin, a top aide to Hillary Clinton, said in a statement obtained by NBC News.
"Anthony and I remain devoted to doing what is best for our son, who is the light of our life," she continued. "During this difficult time, I ask for respect for our privacy."
On Sunday evening, the New York Post published raunchy photos it obtained that Weiner allegedly sent to another woman last month.
One of the pictures showed the congressman's crotch, and the couple's young son is visible in bed next to him.
The woman, reportedly a supporter of Donald Trump, told the Post she began communicating with Weiner in January 2015 and that the communication continued into this month.
She also shared with the newspaper her suggestive online chats with Weiner, which featured multiple references to his erect penis.
Weiner told the newspaper he and the woman "have been friends for some time" and the conversations were "private."
The politician deleted his Twitter account after Sunday's story hit the stands.
Weiner, who resigned from Congress in 2011 after he was caught sending explicit photos of himself to women on social media, had his 2013 run for New York City mayor derailed when more sexts emerged.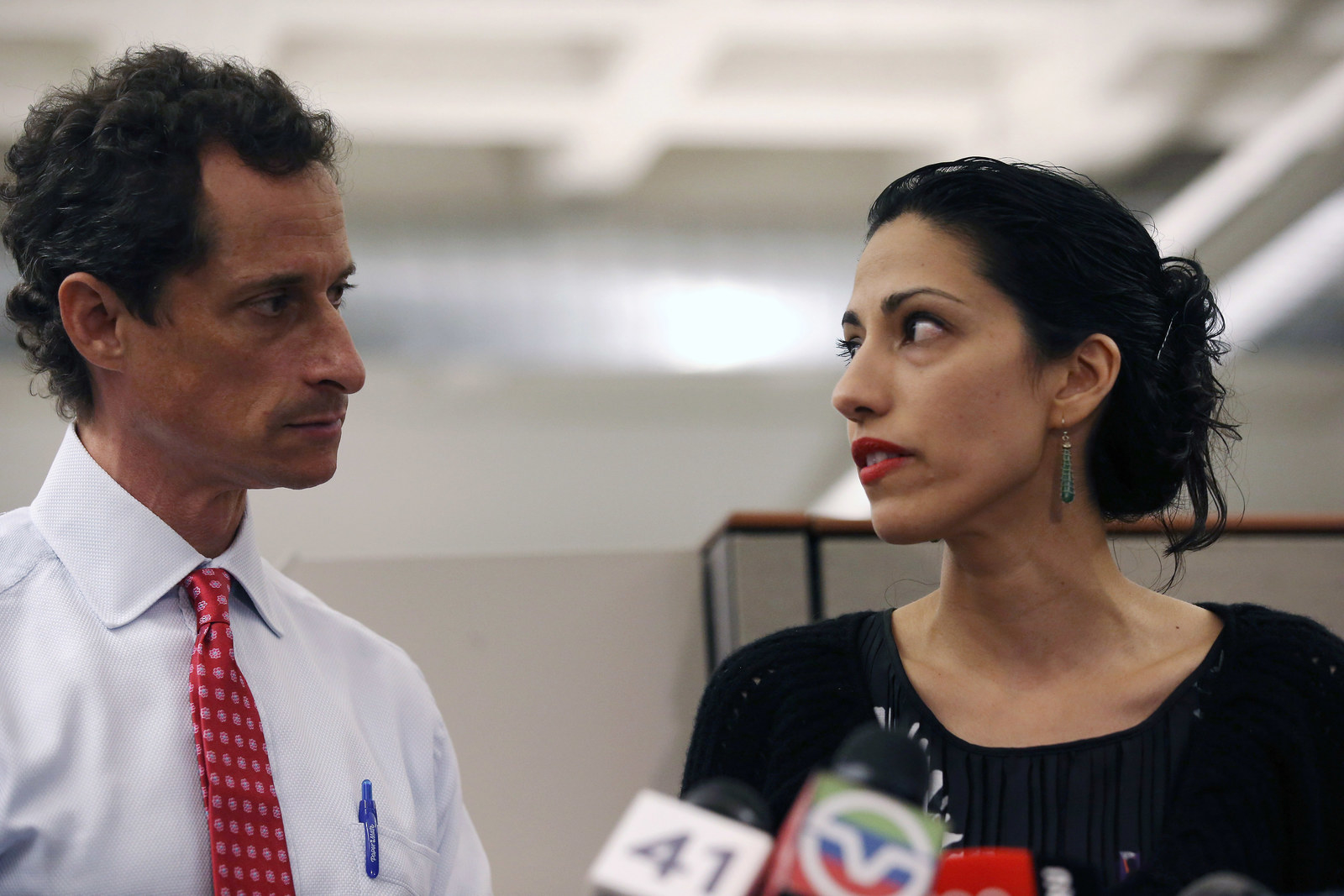 During that latter controversy, Abedin and Weiner delivered a memorable press conference in which she stood by her husband.
"Our marriage, like many others, has had its ups and its downs," she said at the time. "It took a lot of work and whole lot of therapy to get to a place where I could forgive Anthony.

"It was not an easy choice in any way, but I made the decision that it was worth staying in this marriage," she said. "That was a decision I made for me, for our son, and for our family."
The New York Daily News newspaper announced Monday it would no longer publish a column by Weiner, Opinion Editor Josh Greenman told the Daily Beast.
Speaking from the campaign trail, Donald Trump was quick to politicize the split.
"Huma is making a very wise decision. I know Anthony Weiner well, and she will be far better off without him," Trump said in an emailed statement.
"I only worry for the country in that Hillary Clinton was careless and negligent in allowing Weiner to have such close proximity to highly classified information," he said. "Who knows what he learned and who he told? It's just another example of Hillary Clinton's bad judgment. It is possible that our country and its security have been greatly compromised by this."