At Sunday's Grammy Awards, host James Corden introduced a hilarious segment about the Best Spoken Word Album. "We know that our current president does love winning awards and the good news for him is he may just be the subject of next year's winner," Corden joked.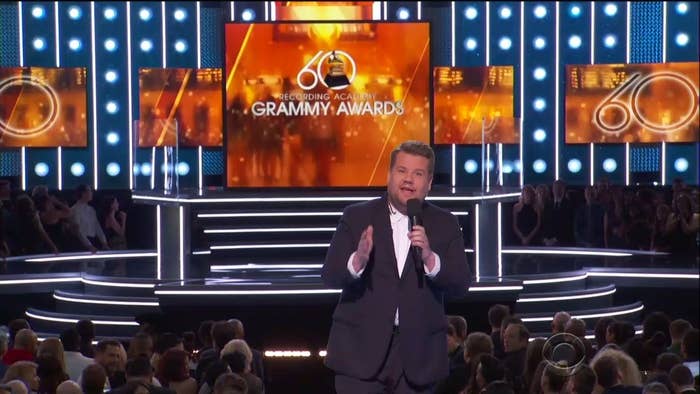 The gag featured Corden getting a bunch of celebs to narrate Fire and Fury, the controversial book by Michael Wolff that goes behind the scenes of Trump's White House, and has enraged the president. John Legend gave the narrating a shot...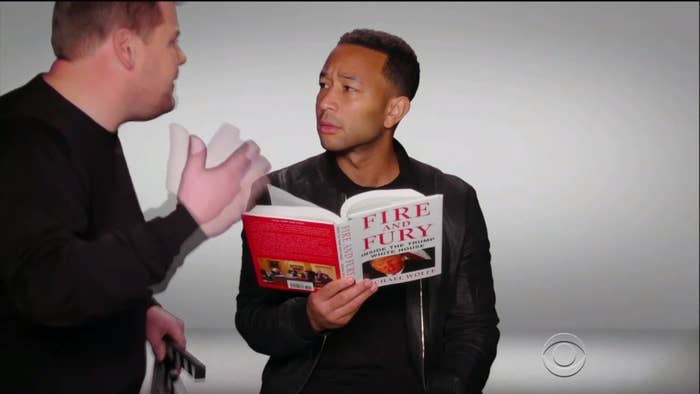 As did Cher...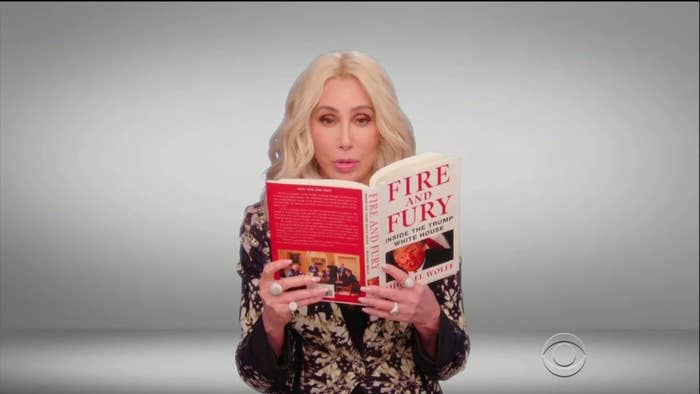 Snoop Dogg...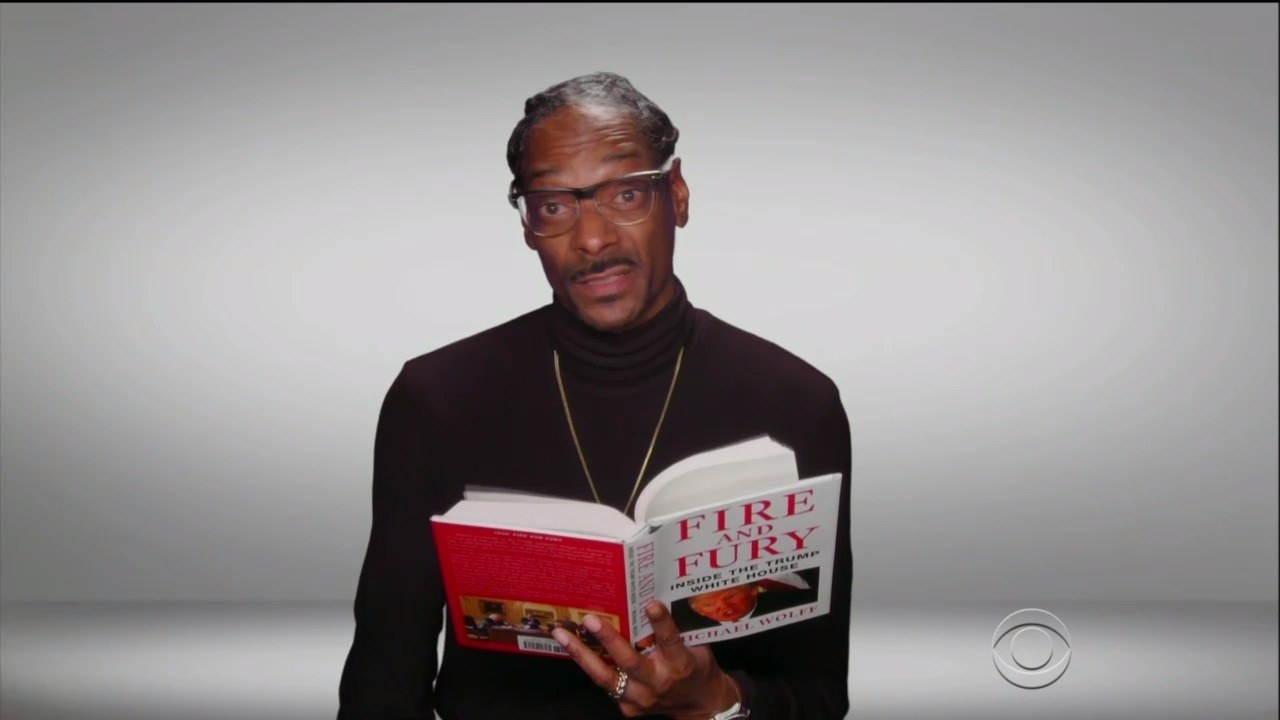 And even Cardi B.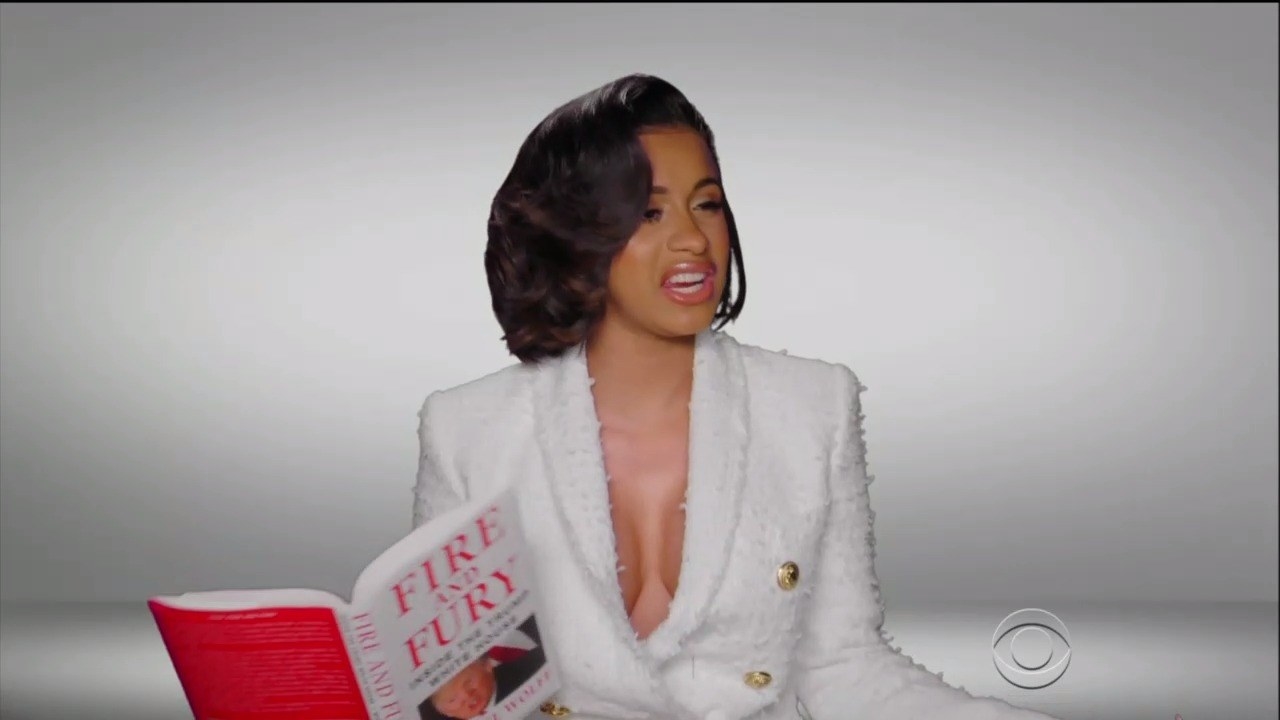 But the last reader was someone that might irk Trump more than anyone...
HILLARY CLINTON.
"He had a longtime fear of being poisoned," Clinton read. "One reason why he likes to eat at McDonald's: Nobody knew he was coming and the food was safely premade."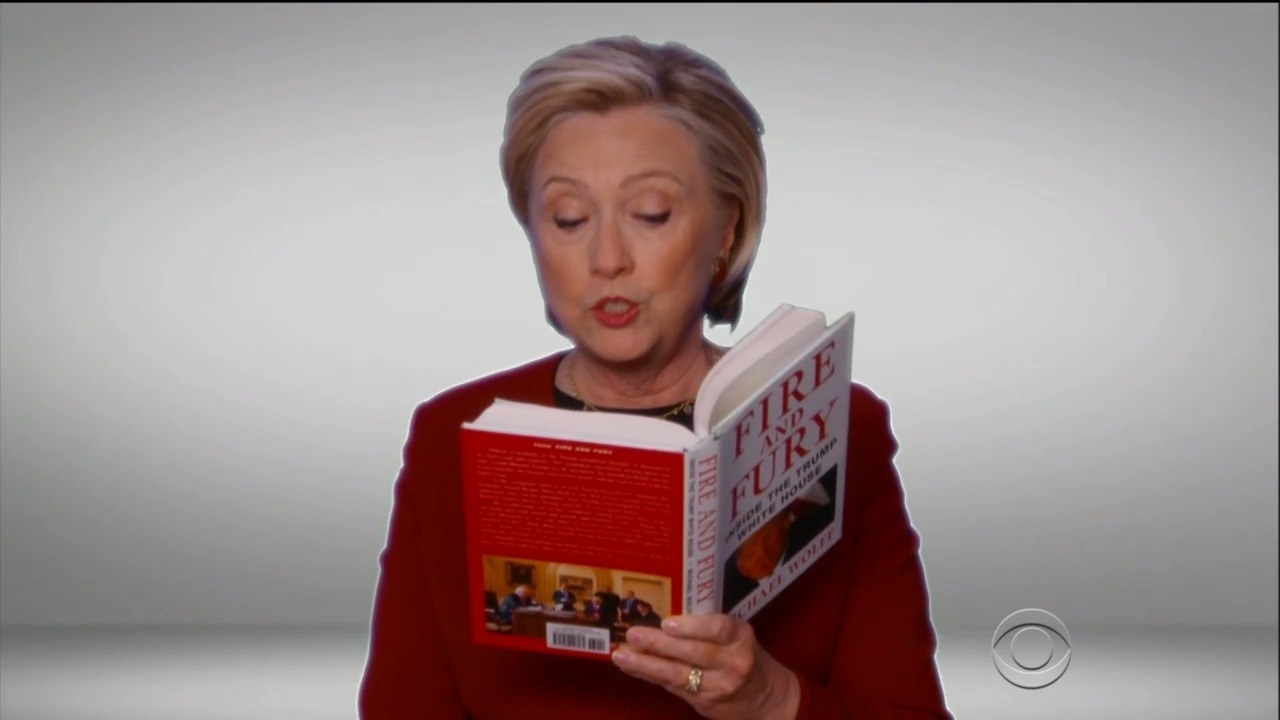 Grammy viewers were stunned...
And sliding to the floor.
They were obsessed with petty Hillary.
"THE SHADE OF IT ALL."
Not everyone was amused, though, including Trump's ambassador to the United Nations, Nikki Haley.
And NRA spokesperson Dana Loesch.
Still, others were just busy rewatching the clip.
And awaiting the president's tweets tomorrow morning.