High School Bans "I Can't Breathe" Shirts At Basketball Tournament
One team blocked from competing in the tournament was reportedly only reinstated on the condition that its players refrain from wearing the shirts.
A California high school has banned students competing in an inter-school basketball tournament from wearing the "I Can't Breathe" shirts worn by NBA players and protesters in memory of the last words of Eric Garner, the AP reported Saturday.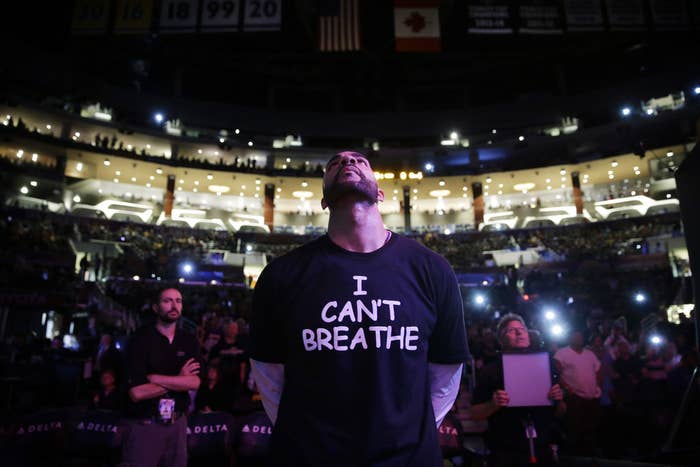 Fort Bragg High School blocked the boys and girls basketball teams from Mendocino High School from competing in the three-day tournament, which begins Monday Dec. 29, after the teams wore the shirts during warm-up sessions on Dec. 16.
The shirts are emblazoned with the last words of Eric Garner, the man killed by an NYPD officer's chokehold.
Several notable basketball players, including LeBron James and Kobe Bryant, have worn the shirts since a grand jury decided not to indict the officer over Garner's death.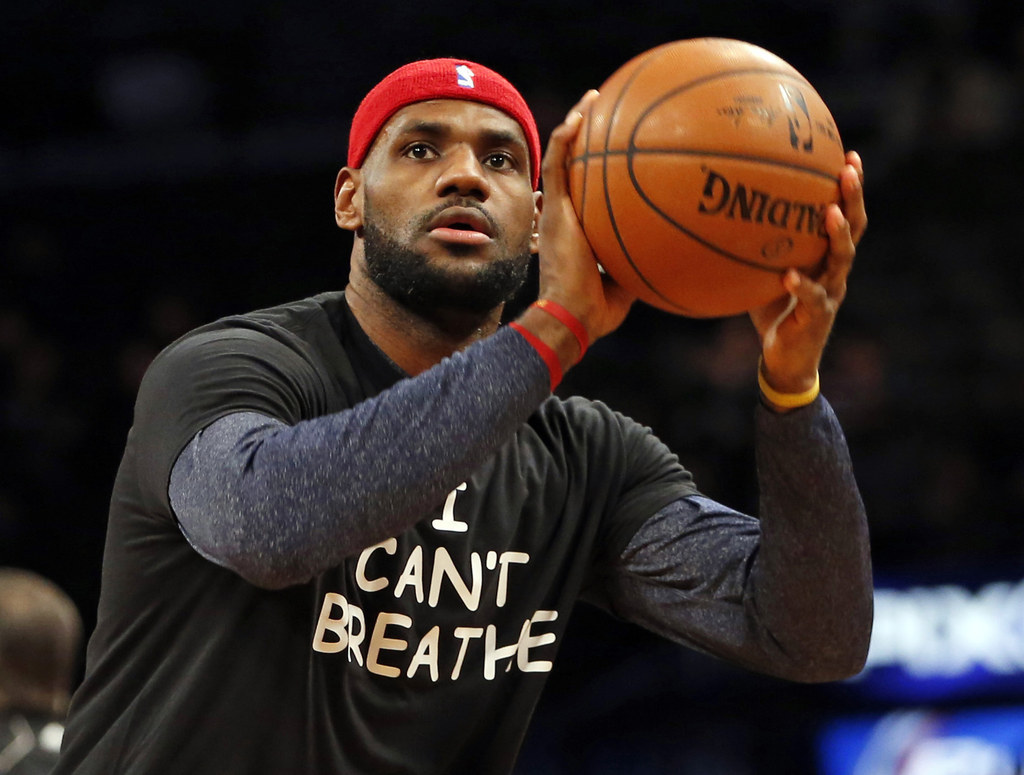 Fort Bragg High School principal Rebecca C. Walker said the decision to ban all "political statements and protests" was made to "protect the safety and well-being of all tournament participants," according to a statement posted online by the Fort Bragg Advocate.
"We applaud Mendocino basketball players for paying attention to what is going on in the world around them, and being willing to take a position that is in line with their beliefs," Walker said. "We simply feel this issue is too emotionally charged to allow such a demonstration to happen in our tournament and be able to ensure the safety and well-being of all involved."
Mendocino High's boys team was reinstated to the tournament after all but one player agreed not to wear the shirts, the AP reported. Not enough female students reportedly agreed to the conditions in order to reinstate the girls team.
Marc Wood's 16-year-old son Connor decided not to play because of what he saw as an attack on his freedom of speech. "Now that's become a First Amendment violation, that's what he is fired up about," Marc Wood said.
Are you one of the basketball players competing in the tournament? Contact our reporter at david.mack@buzzfeed.com