Here's Who Made The Cut For The Next Republican Debate
Rand Paul is just hanging in there.
Here's what the main stage will look like at CNN's Republican presidential primary debate in Las Vegas on Tuesday night. (Hint: Trump is still front and center).
And here's the line-up for the second-tier, early debate.
Gov. Chris Chistie, who has seen his polls rise in recent weeks, will be on the main stage this Tuesday, while CNN said Sen. Rand Paul was "saved at the 11th hour" because of his viable showing in a Fox News poll on Sunday morning.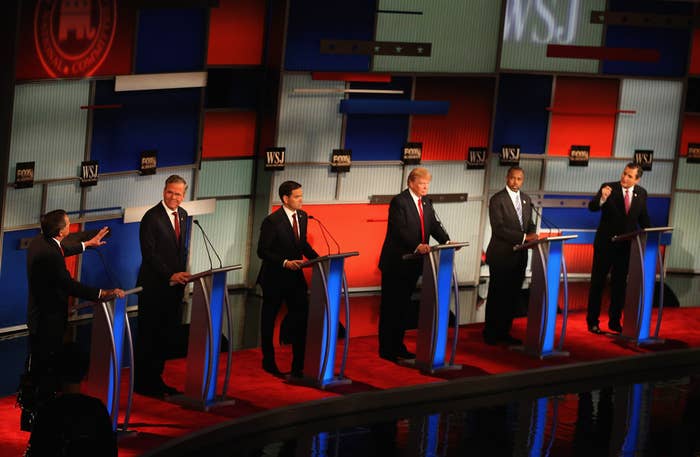 This is how CNN said it decided who made the main stage:
Podium order was determined by the average of the national polls from November and December.

CNN's debate, which will be held in Las Vegas and is the fifth of the primary season, is the first to use early-state polls as a way to make the main event in prime-time. Candidates must meet one of three criteria in polls conducted between October 29 and December 13 and recognized by CNN: An average of at least 3.5% nationally; at least 4% in Iowa; or at least 4% in New Hampshire.