Back in December 2015, then-presidential candidate Donald Trump called for a "total and complete shutdown of Muslims" entering the US until the country "can figure out what is going on."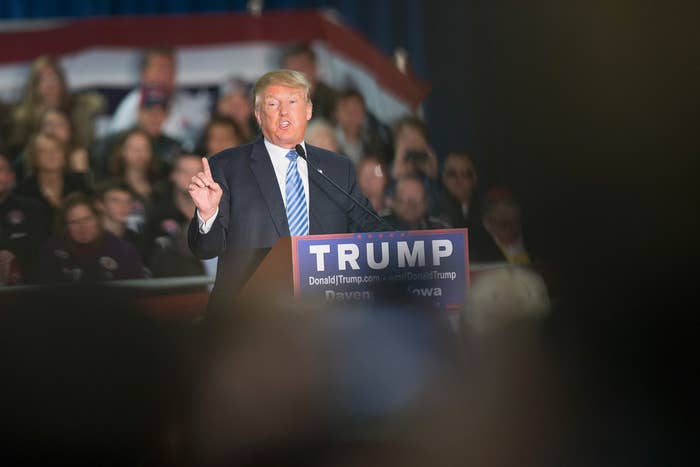 President Trump signed an executive order on Friday aimed at refugees and migrants from Muslim-majority countries as a way to purportedly keep "radical Islamic terrorists" out of the US. He said Saturday that it was "not a Muslim ban."
The executive order:
* Temporarily suspends the entire US refugee program for 120 days
* Indefinitely suspends the intake of refugees from Syria
* Blocks all people from Syria, Iraq, Iran, Sudan, Somalia, Libya, and Yemen from entering the US for 90 days
* Immediately suspends the Visa Interview Waiver Program
* Orders immigration officials to complete additional screening of new migrants "to ensure that those approved for refugee admission do not pose a threat to the security and welfare of the United States."
Although religion is not explicitly mentioned in the executive order, during his signing ceremony at the Pentagon on Friday Trump said he was establishing "new vetting measures" to keep "radical Islamic terrorists" out of the US. All countries targeted are Muslim-majority.
"We don't want them here," he added.
He also ordered that persecuted Christians be given priority over Muslims as refugees.
When Trump called for "total and complete shutdown of Muslims" entering the US a little over a year ago, many prominent members of the GOP, including members who have now joined the Trump administration, vehemently rejected the proposal.
Vice President Mike Pence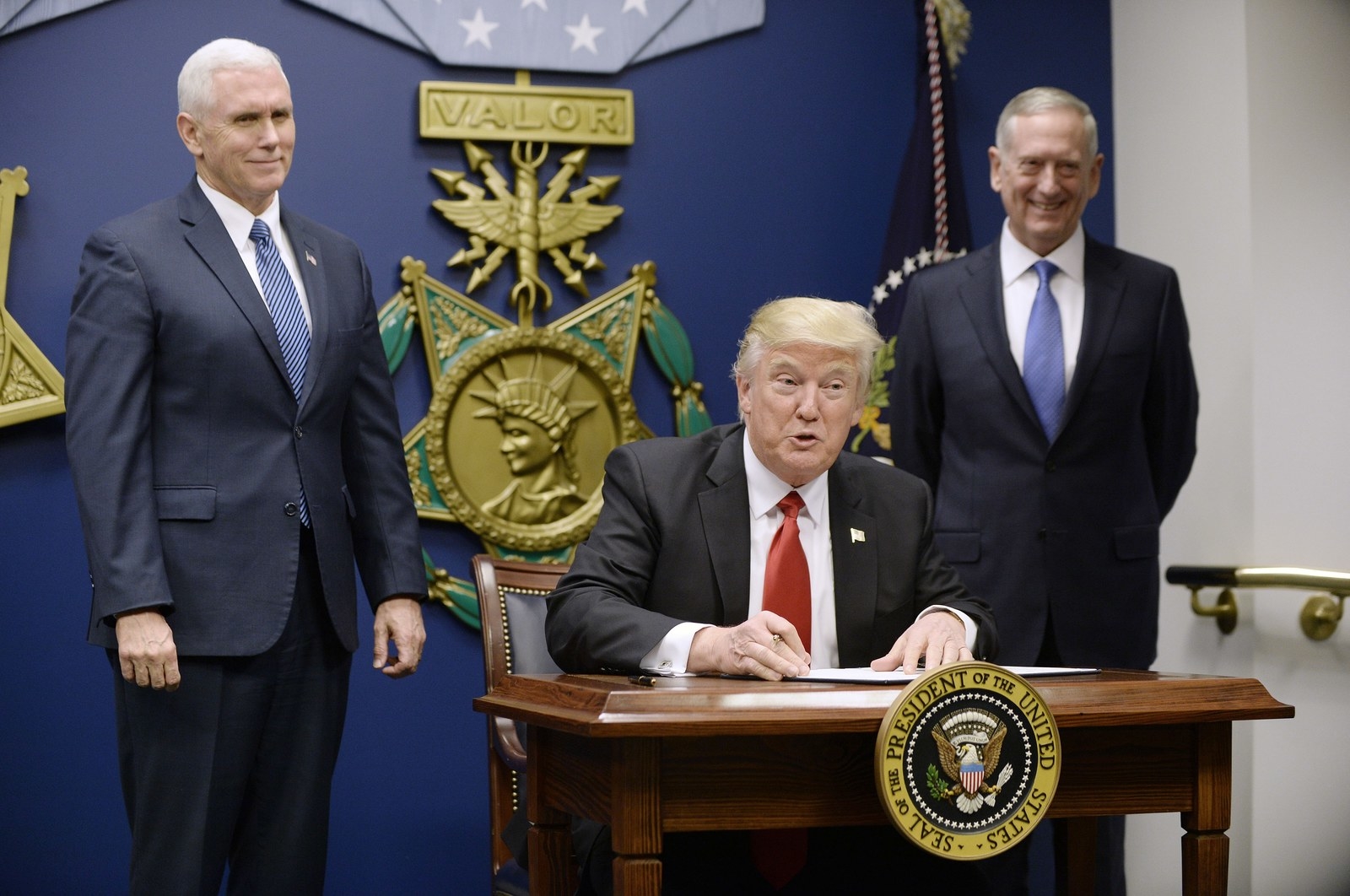 What he said then: "Calls to ban Muslims from entering the US are offensive and unconstitutional."
What he says now: No official public comment, but he stood next to President Trump on Friday as he signed the executive order. BuzzFeed News reached out to the White House for comment.
Chief of Staff Reince Priebus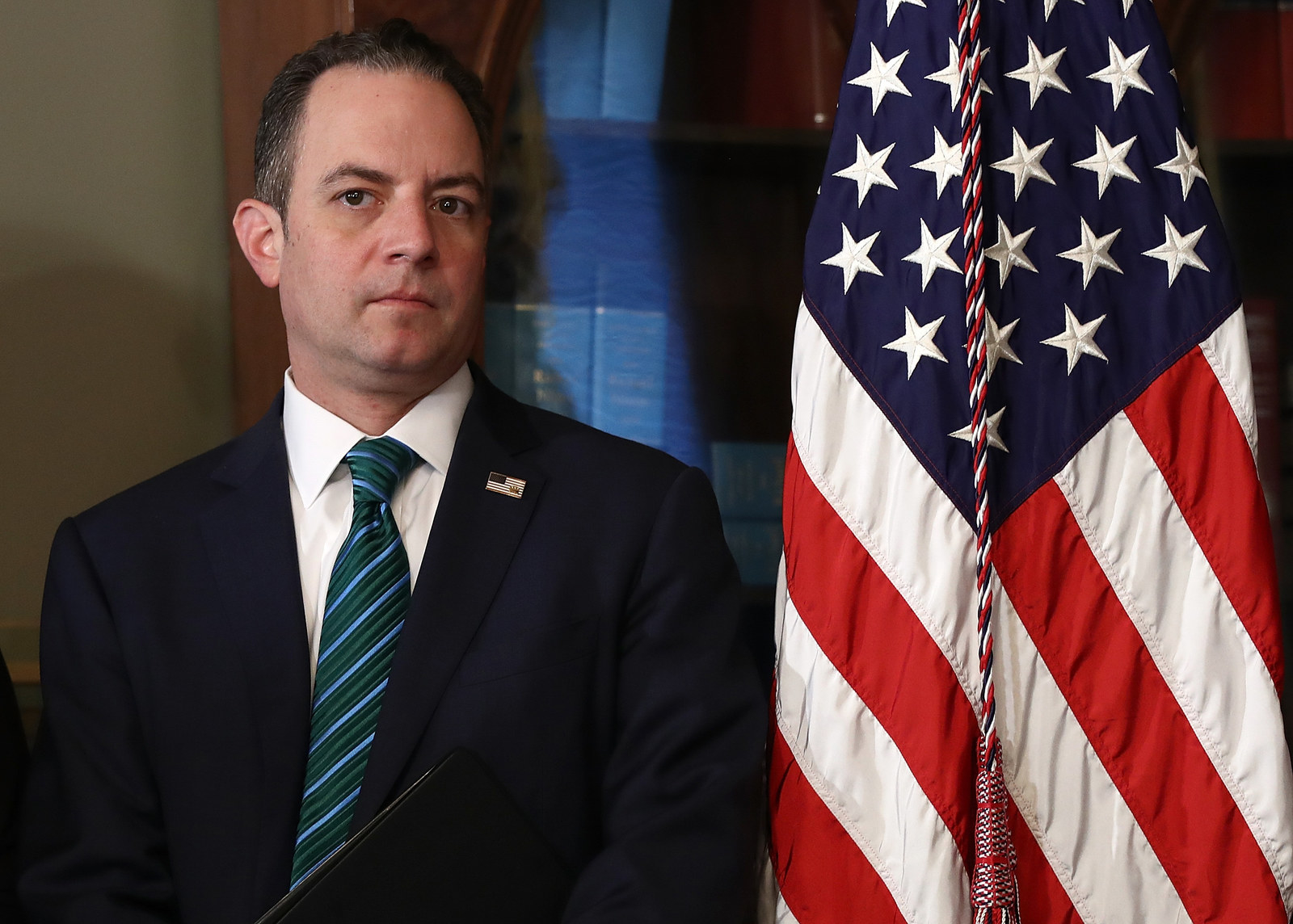 What he said then: "I don't agree," and "We need to aggressively take on radical Islamic terrorism but not at the expense of our American values."
What he says now: Priebus defended the measure in an appearance on Meet The Press on Jan. 29.
"[We] apologize for nothing here," Priebus said, defending the detention of more than 100 people who arrived at US airports with valid visas after the executive order was signed.
"This is not a Muslim ban," he told Face The Nation.
Speaker Paul Ryan
What he said then: "This is not conservatism," and "what was proposed yesterday is not what this party stands for and, more importantly, it's not what this country stands for."
Also: "A religious test for entering our country is not reflective of America's fundamental values. I reject it."
What he says now: The speaker expressed his support for the President's decision in a statement released Friday. "President Trump is right to make sure we are doing everything possible to know exactly who is entering our country," it reads.
The statement echoed Trump's 'America First' mantra: "Our number one responsibility is to protect the homeland."
In the statement, Ryan also said "I support the refugee resettlement program." However, he said that the visa vetting process needs to be both reevaluated and strengthened.
Sen. Majority Leader Mitch McConnell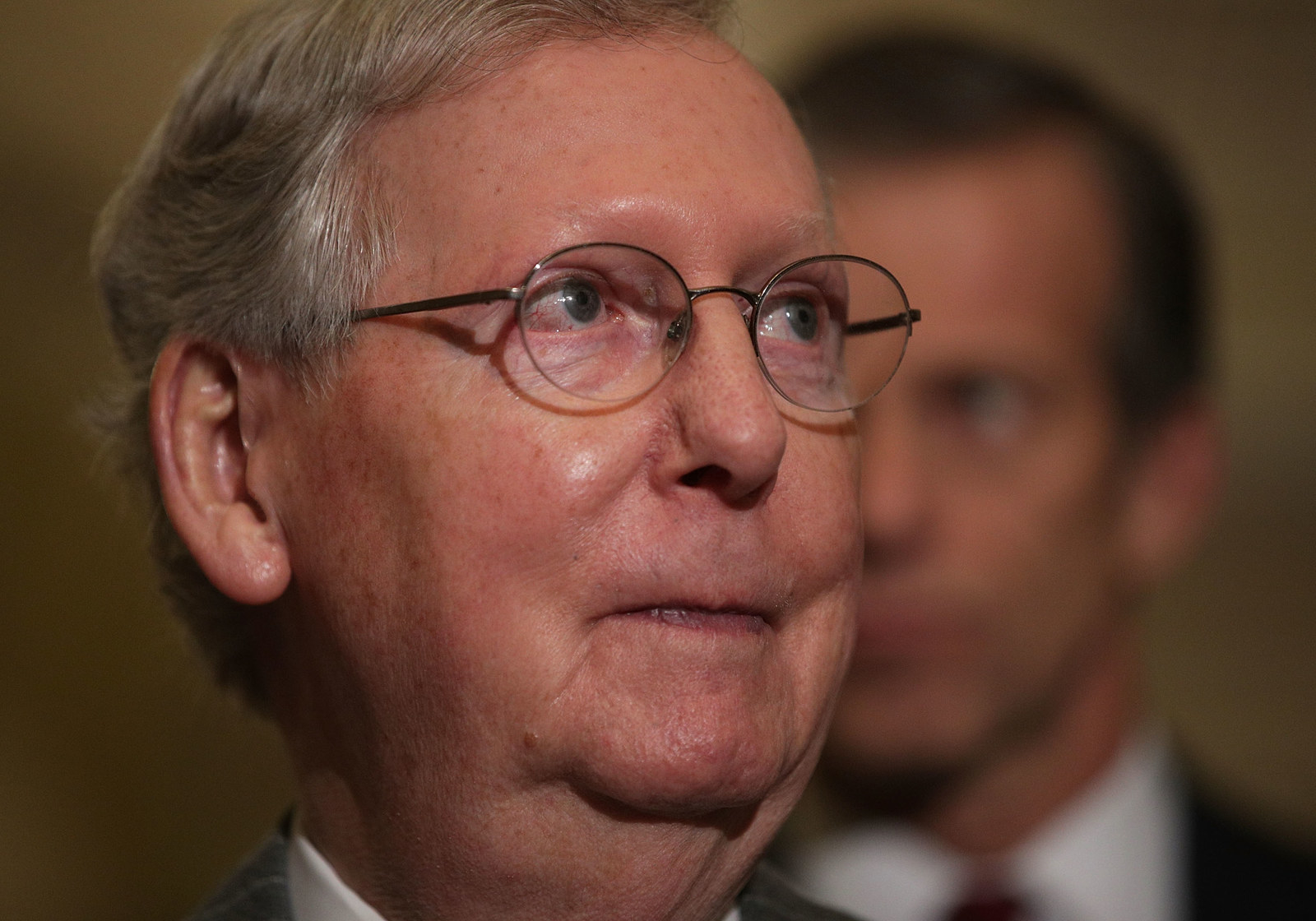 What he said then: The remarks were "completely inconsistent with American values." He also called it "unworkable," citing the inability for allies to enter the US.
What he says now: In an interview on Jan. 29 on ABC's This Week, McConnell said it was "a good idea to tighten the vetting process," but cautioned he believes "it's important to remember that some of our best sources in the war against radical Islamic terrorism are Muslims, both in this country and overseas."
"It's hopefully going to be decided in the courts as to whether or not [the executive order] has gone too far," he said. " I don't what to criticize them for improving vetting. I think we need to be careful. We don't have religious tests in this country."
McConnell said he was "obviously" against detaining or refusing sanctuary to people who have helped Americans in wars.
Arizona Sen. Jeff Flake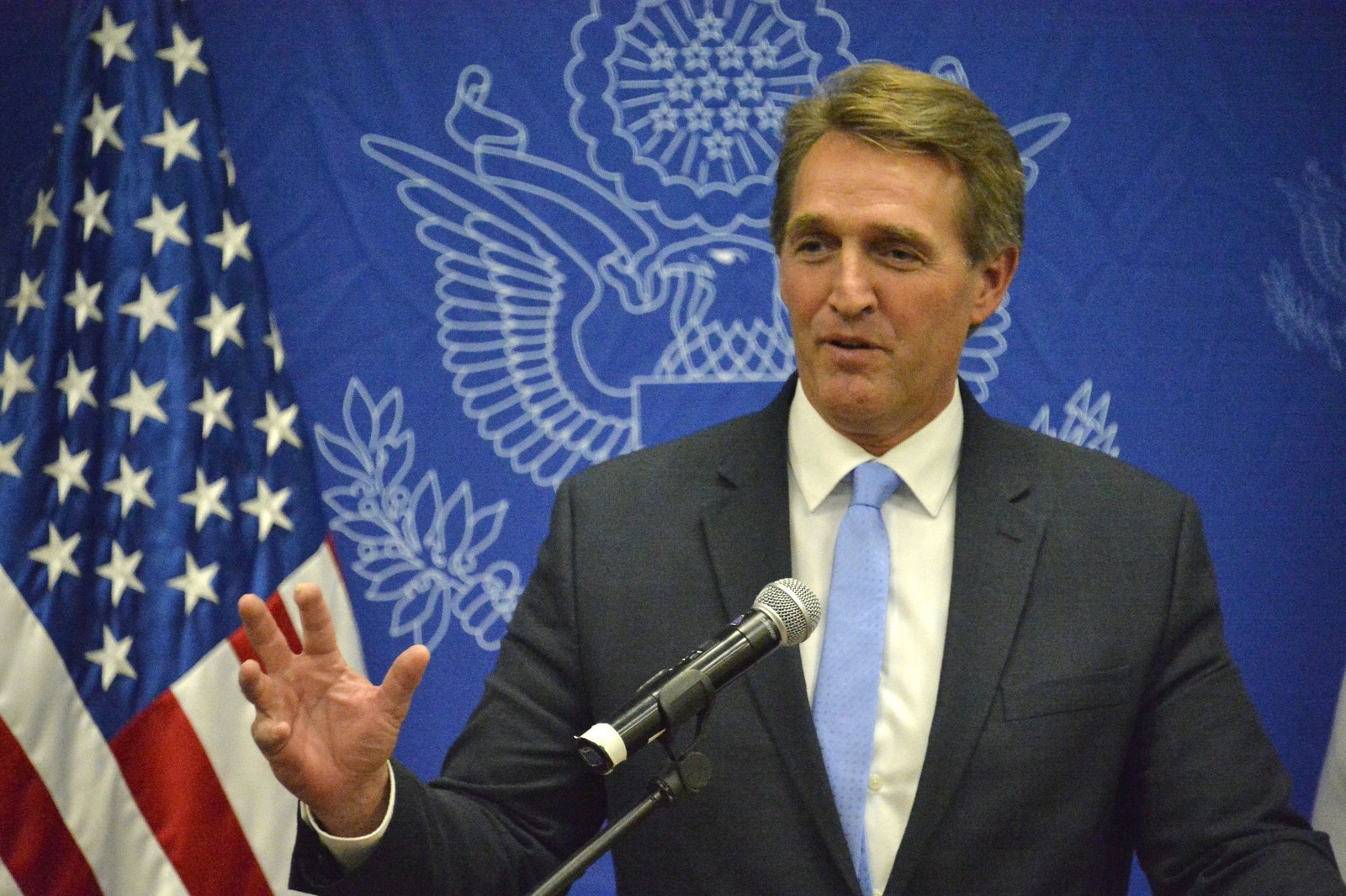 What he said then: "Just when you think [Donald Trump] can stoop no lower, he does. These views do not reflect serious thought."

What he says now: Flake released a statement on Saturday evening:
President Trump and his administration are right to be concerned about national security, but it's unacceptable when even legal permanent residents are being detained or turned away at airports and ports of entry. Enhancing long term national security requires that we have a clear-eyed view of radical Islamic terrorism without ascribing radical Islamic terrorist views to all Muslims.
Florida Sen. Marco Rubio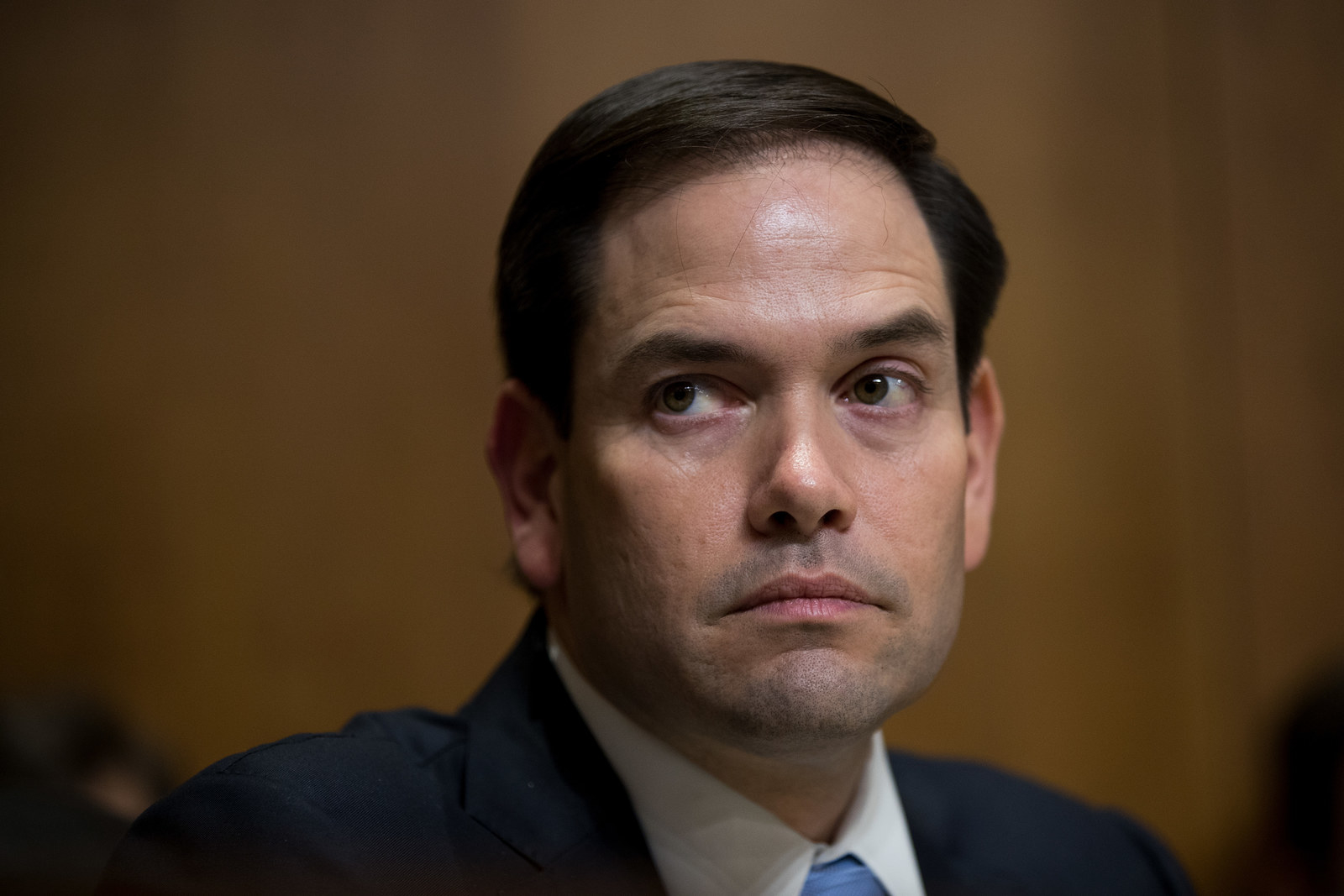 What he said then: "I disagree with Donald Trump's latest proposal. His habit of making offensive and outlandish statements will not bring Americans together."
What he says now: In a joint statement with South Carolina Sen. Tim Scott, Rubio said that some "misleading" information surrounds the order's "scope and implications."
Rubio said he has "unanswered questions and concerns" about the order and expressed worry over a number of things, including diplomatic fallout and the impact on the Visa Waiver program.
Near the end of his statement, Rubio quoted scripture and said that he was equally committed to America's safety, religious freedom, and to providing refuge for vulnerable groups:
After reviewing the recent Executive Orders, it is clear to us that some of what is being said and reported about the scope and implications of these measures is misleading. However, it is also clear that the manner in which these measures were crafted and implemented have greatly contributed to the confusion, anxiety and uncertainty of the last few days.

We generally support additional vetting for many of those entering our country from nations where the United States has identified there are serious concerns regarding terrorist activities and planning. But given the broad scope and nature of these policy changes, we have some unanswered questions and concerns.

We are seeking clarity on the changes to the Visa Waiver program, which is critical to the economies of our respective states.

And we are uneasy about the potential impact of these measures on our military and our diplomatic personnel abroad, as well as those who put their lives on the line to work with us.

We are both committed to doing what we must to keep America safe. We are equally committed to the defense of religious liberty and our tradition of providing refuge to those fleeing persecution. Like so many Americans, we are both guided by our belief that when we stand before our Creator to face judgment, He will say that "to the extent that you did it to one of these brothers of Mine, even the least of them, you did it to Me."

That is why we intend to do all we can to both keep America safe, and keep America special.
Arizona Sen. John McCain
What he said then: "It's just foolishness. It's been a long series of statements like this that have been just foolish."
What he says now: In a Jan. 29 interview with Face The Nation, McCain said he believes the order will have the effect of "[giving] ISIS some more propaganda." He also said US allies, particularly those in Europe, should have been alerted.
"I'm very concerned about our effect on the Iraqis right now," he said, adding that Iran has become more influential in the country.
McCain also released a statement which is below.
South Carolina Sen. Lindsey Graham
What he said then: "He's putting at risk the lives of interpreters, American supporters, diplomats, & the troops in the region by making these bigoted comments."
"[Donald Trump] has gone from making absurd comments to being downright dangerous with his bombastic rhetoric."
What he says now: Graham on Jan. 29 issued a joint statement with Sen. McCain, condemning the executive order for being a "self-inflicted wound in the fight against terrorism":
Our government has a responsibility to defend our borders, but we must do so in a way that makes us safer and upholds all that is decent and exceptional about our nation.

It is clear from the confusion at our airports across the nation that President Trump's executive order was not properly vetted. We are particularly concerned by reports that this order went into effect with little to no consultation with the Departments of State, Defense, Justice, and Homeland Security.

Such a hasty process risks harmful results. We should not stop green-card holders from returning to the country they call home. We should not stop those who have served as interpreters for our military and diplomats from seeking refuge in the country they risked their lives to help. And we should not turn our backs on those refugees who have been shown through extensive vetting to pose no demonstrable threat to our nation, and who have suffered unspeakable horrors, most of them women and children.

Ultimately, we fear this executive order will become a self-inflicted wound in the fight against terrorism. At this very moment, American troops are fighting side-by-side with our Iraqi partners to defeat ISIL. But this executive order bans Iraqi pilots from coming to military bases in Arizona to fight our common enemies. Our most important allies in the fight against ISIL are the vast majority of Muslims who reject its apocalyptic ideology of hatred. This executive order sends a signal, intended or not, that America does not want Muslims coming into our country. That is why we fear this executive order may do more to help terrorist recruitment than improve our security.