The conference bill, which is now just President Donald Trump's signature away from being law, is broadly similar to the one was passed by the Senate earlier this month, but has a new tax rate of 37% for the wealthiest Americans (down from 39.6%) and a new corporate tax rate of 21% (down from 35%).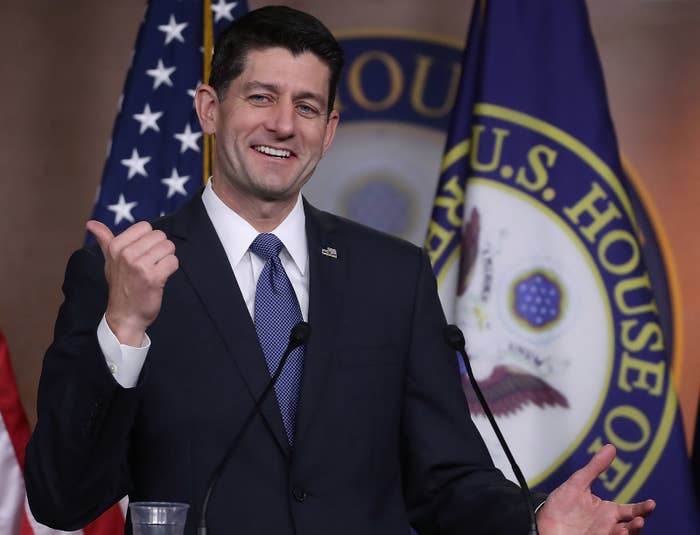 Low and middle income Americans will also get tax benefits, but all the individual tax breaks would expire after 2025.
The final legislation also removes some earlier controversial provisions, such as the elimination of the tax credit for adoptive parents and the blocking of graduate students from waiving their tuition from their taxable income.
The bill did not get any support from Democrats, who say the legislation was rushed and is weighed towards Republican donors.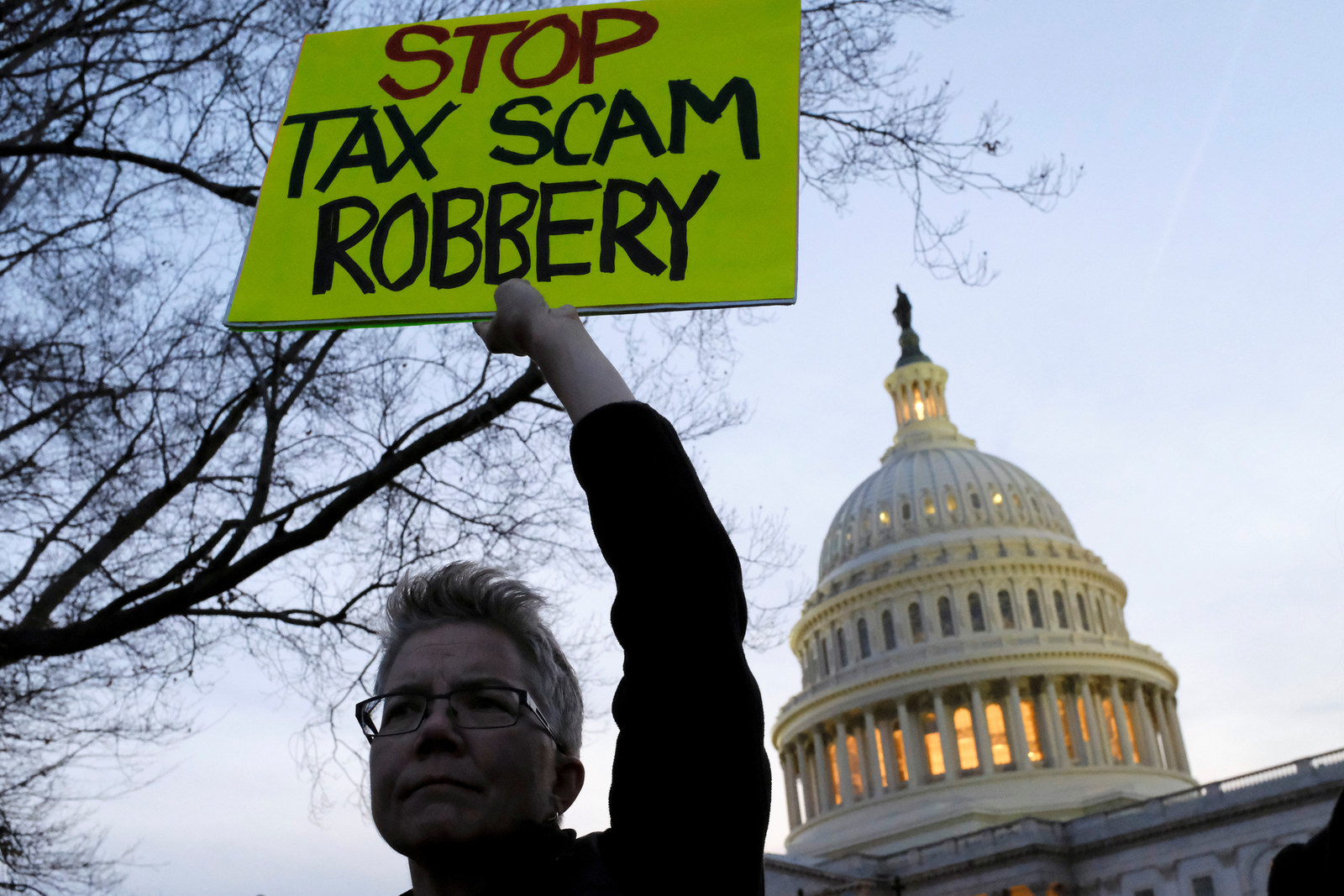 The legislation is still fresh, but to get a sense of how the bill might broadly affect you, CNN has built a helpful calculator which shows what your taxes may look like in the years to come.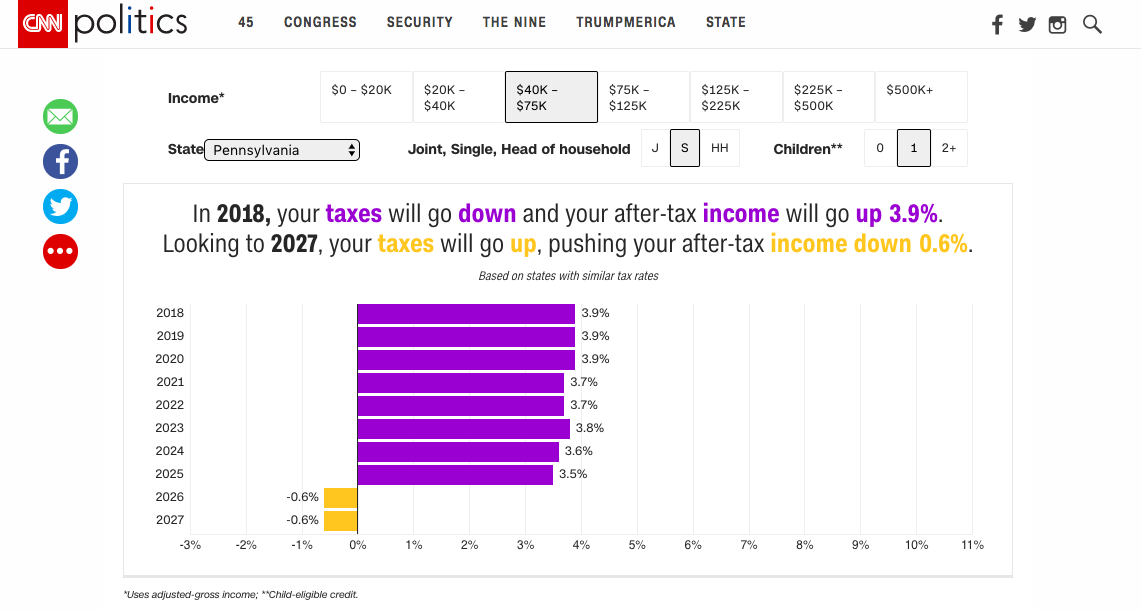 To fill it out, you enter your income bracket, state of residence, number of kids, and whether you're filing a joint or single return.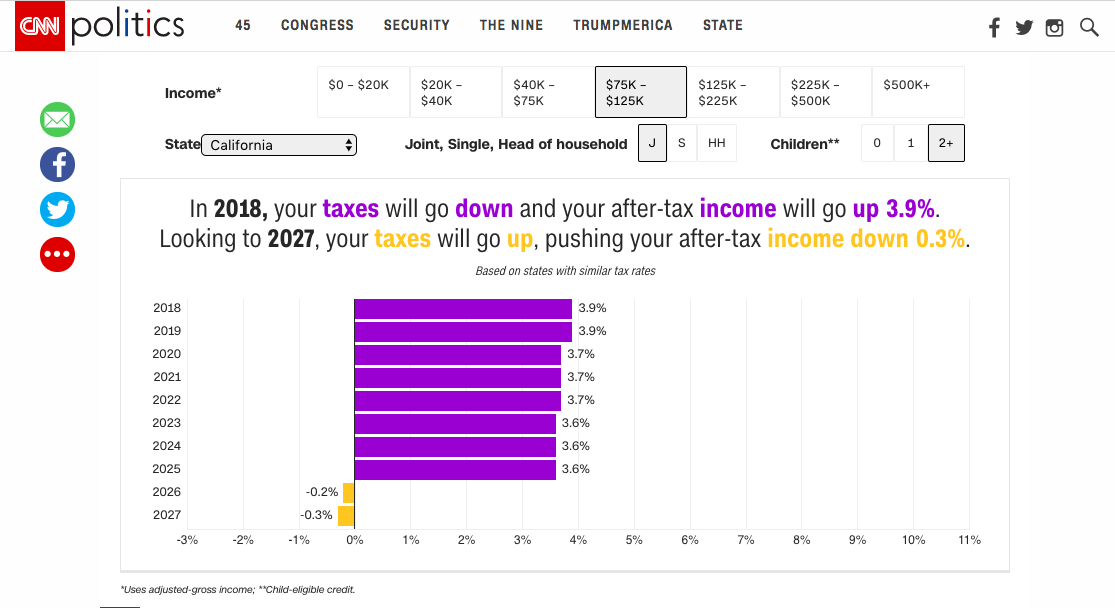 The New York Times has also built a calculator, which makes an assessment based on four questions related to your personal taxes.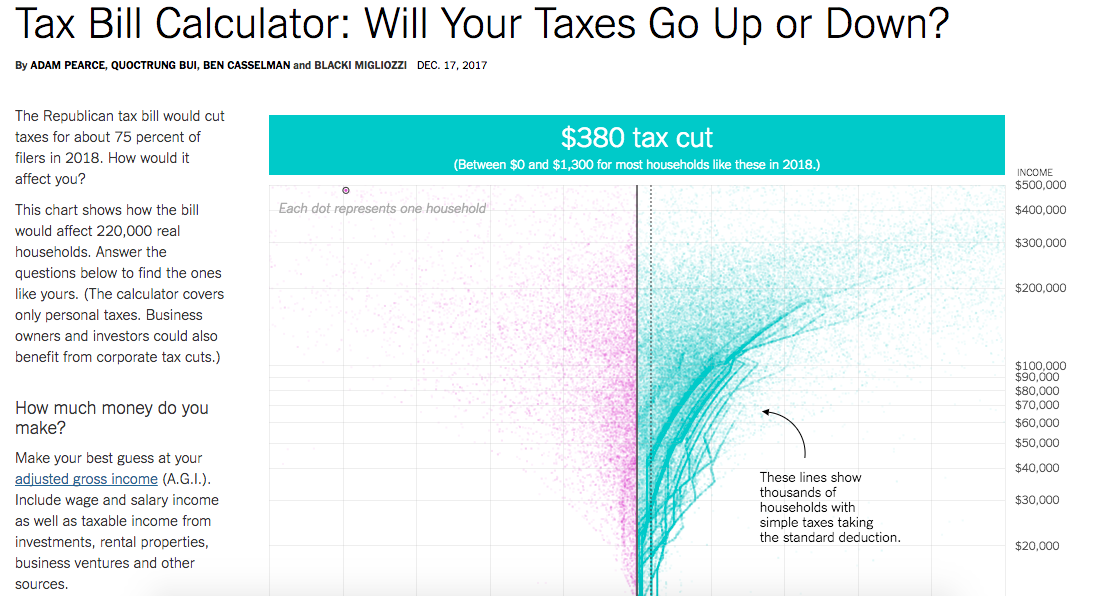 The New York Times also built this Q&A which asks a bunch of questions about your financial status and plans.
As you answer each question, it goes into some brief detail about the particulars of the final bill.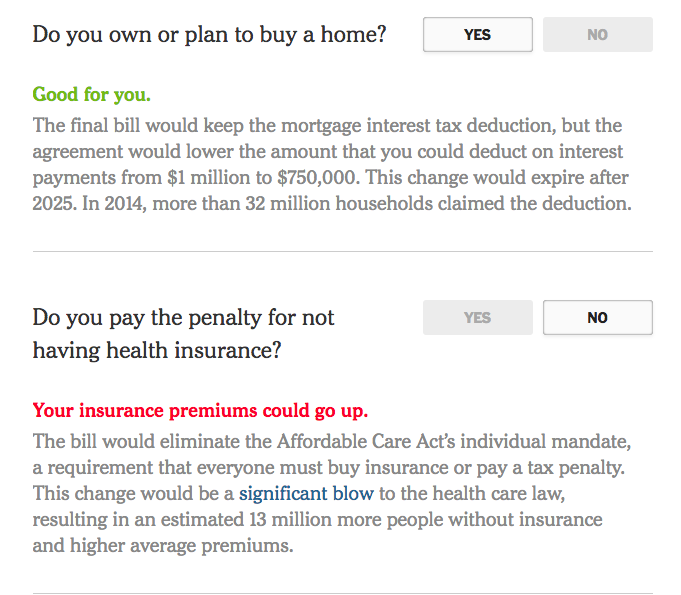 Earlier this month, before the House and Senate bills were merged, the Wall Street Journal created this calculator, but it was based on an analysis of the House bill. Still, it's useful to see how your tax burden may have shifted under this new bill.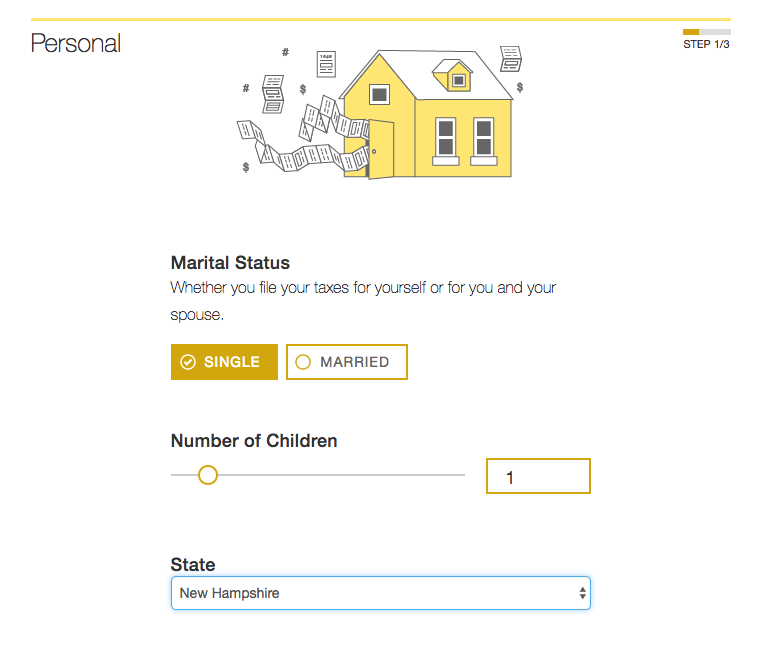 The Wall Street Journal also has a helpful overview of what the tax bill does to various deductions, which you can read here.
For a cleaner, side-by-side comparison of the current law with the proposed changes, check out NPR's breakdown of the tweaks to tax brackets, standard deductions, and state and local tax deductions.