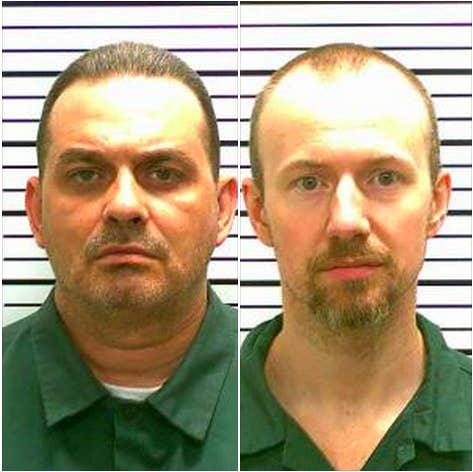 John Mulligan of Syracuse, New York, befriended Matt while in prison after Mulligan was arrested for bank robbery in 2007. He told CNYCentral.com that in addition to apparently being a skilled jail-breaker, Matt is also talented artist.
Here's Matt's 2011 black and white portrait of Hillary Clinton.
And here's Bill:
And here's one of President Obama and MLK entitled "Dream Fulfilled."
Not all his works are political, though. Here's a painting of Angelina Jolie.
Julia Roberts...
And Oprah! "She changed so many lives," the enscription reads. "Thank you, Oprah."