On Tuesday evening, a flash flood turned a Washington, D.C., metro station entrance into this...
Torrential rain quickly pooled and rose over the curb, gushing down the Cleveland Park entrance and prompting the station's closure for several hours.
Surveillance video released Wednesday shows the 10-minute period in which water basically turned the station's stairway and escalator into a log-cabin ride.
What started as a trickle...
But is anyone else obsessed with the girl wearing the shorts and backpack who just stands there like it's NBD?
WHAT ABOUT YOUR SHOES?!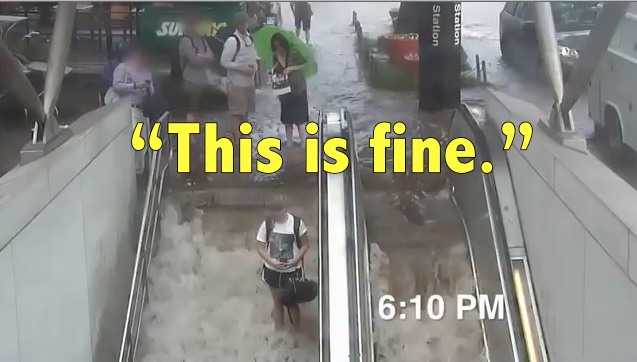 Finally, after at least eight (!!!) minutes, she heads to higher ground.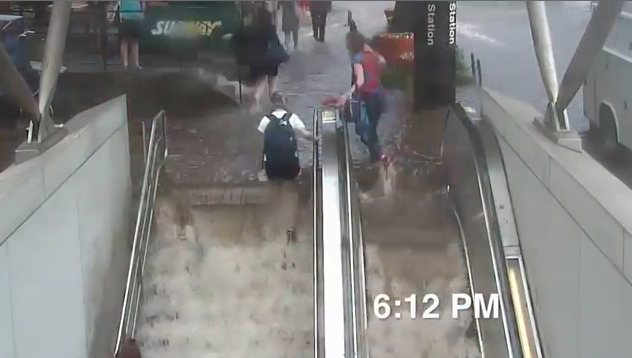 But then suddenly decides to head back down the water slide.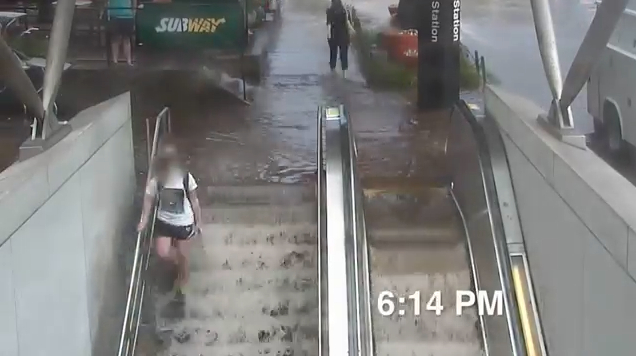 Then, just as quickly as it started, the torrent of water stops.
Everybody's standing around taking pictures...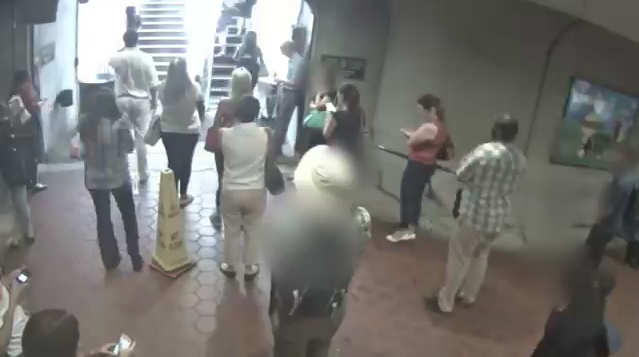 And then suddenly not so much.
BUT LOOK WHO'S BACK! BACKPACK GIRL!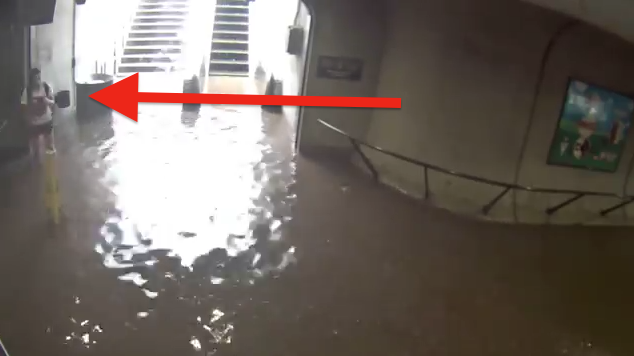 Standing in the knee-deep water and grammin' like a boss.