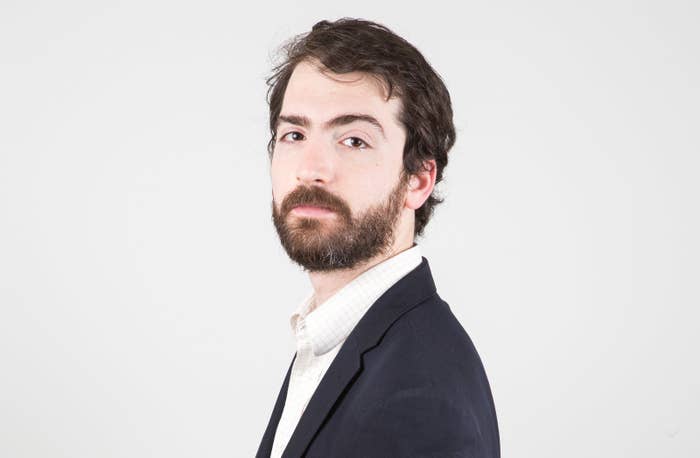 The Guardian reporter allegedly "body slammed" by the Republican running in Montana's special election on Wednesday night says the candidate is lying about the incident.
In an altercation that has shaken today's special election in Montana, Greg Gianforte was charged with misdemeanor assault for allegedly injuring reporter Ben Jacobs at his campaign headquarters in Bozeman.
"It was unexpected and surreal," Jacobs said Thursday of the incident.
Jacobs had been trying to ask Gianforte about the Congressional Budget Office report on the Republican health care bill when Gianforte became suddenly enraged, slammed him to the ground, and broke his glasses, the journalist said.
"You just body-slammed me and broke my glasses," Jacobs can be heard saying in audio he recorded.
A Fox News reporter who witnessed the incident offered a similar version of events.
But Gianforte's campaign instead blamed "aggressive behavior from a liberal journalist."
In a statement, campaign spokesman Shane Scanlon alleged Jacobs entered a private office without permission then "aggressively shoved a recorder in Greg's face, and began asking badgering questions."
"Jacobs was asked to leave," Scanlon wrote. "After asking Jacobs to lower the recorder, Jacobs declined. Greg then attempted to grab the phone that was pushed in his face. Jacobs grabbed Greg's wrist, and spun away from Greg, pushing them both to the ground."
In an interview with CNN on Thursday morning, Jacobs mocked the Gianforte campaign statement.
"They got my name right, they got my employer right, but other than that there was not a single factually correct element there. That was totally false," he said.
"It was an open room in the campaign headquarters. It was not marked off in any way," Jacobs said. "I went over to ask the congressman a question. He was making small talk with other reporters.
"As the audio makes very clear, I politely asked the congressman a question about the health care bill," he said.
"It was a very strange moment that he suddenly grabs my recorder and then things go haywire from there," Jacobs said.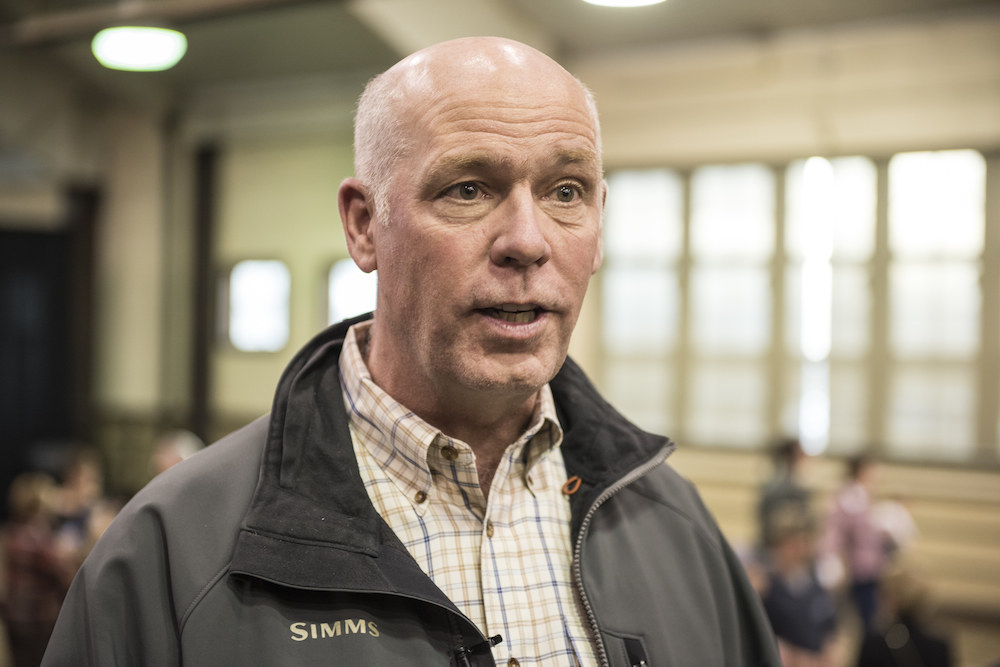 At a press conference on Thursday afternoon, Gallatin County Sheriff Brian Gootkin told reporters Gianforte was interviewed by authorities at the scene, but then left as he was not under arrest. Through his lawyers, he later declined to speak to detectives, Gootkin said.
Gootkin admitted to previously donating to Gianforte's campaign, but said that would not affect the investigation. He said he did not know the candidate very well, but declined to specify the nature of their past interactions.
Jacobs, who said he had never before spoken with Gianforte, told CNN he has not heard from any campaign staff since the altercation.
The journalist had his arm X-rayed at a hospital after the incident but said he was mostly fine.
"Got to keep my arm raised," he told CNN's Chris Cuomo. "It'll ruin my tennis backhand for this Memorial Day weekend."
Jacobs did not immediately respond to a request for further comment, but Guardian US editor Lee Glendinning said Thursday she was standing by her reporter's version of events.
"The Guardian is deeply appalled by how our reporter, Ben Jacobs, was treated in the course of doing his job as a journalist while reporting on the Montana special election," she said in a statement provided to BuzzFeed News. "We are committed to holding power to account and we stand by Ben and our team of reporters for the questions they ask and the reporting that is produced."

Gianforte canceled interviews on Thursday on MSNBC and Fox News.

While national GOP figures were mostly silent about the incident on Wednesday night, Jacobs said he has received "very supportive" messages from Republicans and was not seeking "to tar anybody or anything with this."
"This was one very unusual and surreal interaction and having reported on enough folks, this is the first time and hopefully the last time I will ever get body slammed by a politician," he said.
But he said it was important the reporters be allowed to ask political figures questions without fear of violence.
"It's very important, you know, with everything journalists are going through right now to make sure that — make sure that free press is respected and the First Amendment is respected," he said.
Gianforte's opponent, Democrat Rob Quist, has mostly remained quiet on the incident, saying it was a matter for law enforcement.

Montana Gov. Steve Bullock, a Democrat, posted a statement to Facebook, accusing Gianforte of lying:
Two officials at Montana's Secretary of State office told BuzzFeed News that several residents had called Thursday inquiring if it were possible to change absentee votes they had earlier submitted. (Under the state's law, this is not possible). CNN's Wolf Blitzer said the office had received "a lot of calls" but Elections Director Derek Oestreicher told BuzzFeed News it had only been "a handful."

"Frankly, most people understand that in Montana you only vote once," he said.

Oestreicher estimated his staff had received five or six such calls, but spokeswoman Christi Jacobsen said there had been a dozen.

Three Montana newspapers rescinded their endorsements of Gianforte after the altercation.
National Republican Congressional Committee Chairman Steve Stivers said facts around the incident need to be determined, but urged Montana voters to vote Republican.

"From what I know of Greg Gianforte, this was totally out of character, but we all make mistakes," he said.
"Today's special election is bigger than any one person; it's about the views of all Montanans. They deserve to have their voices heard in Washington," Stivers said.
Speaker Paul Ryan told reporters Thursday he thought the behavior was not acceptable but that Gianforte's future was a matter for Montana voters.
"Should the gentleman apologize? Yeah, I think he should apologize. I know he has his own version, and I'm sure he's going to have more to say, but there's no call for this, no matter what, under any circumstance," he said.
"I'm going to let the people of Montana decide who they want as their representative," Ryan said
Sen. Steve Daines of Montana released a short statement via Twitter on Thursday, saying he had confidence in local law enforcement.
He later tweeted that Gianforte should apologize.
Nebraska Sen. Ben Sasse said the incident ran counter to the freedom of the press.
Conservative editor of the Weekly Standard Bill Kristol called on other Republicans to denounce Gianforte.

"I don't think there's ever any excuse to throw down a reporter," Republican Sen. Jeff Flake of Arizona said.
"As much as we've all thought about it, I don't think we'll go there," he joked.
Asked by BuzzFeed News what kind of greeting House Republicans would give Gianforte if he wins Thursday's election, Rep. Mark Sandford of South Carolina replied, "I think people would be careful not to make him mad."

Steven Perlberg in New York and Lissandra Villa in Washington, DC, contributed reporting.