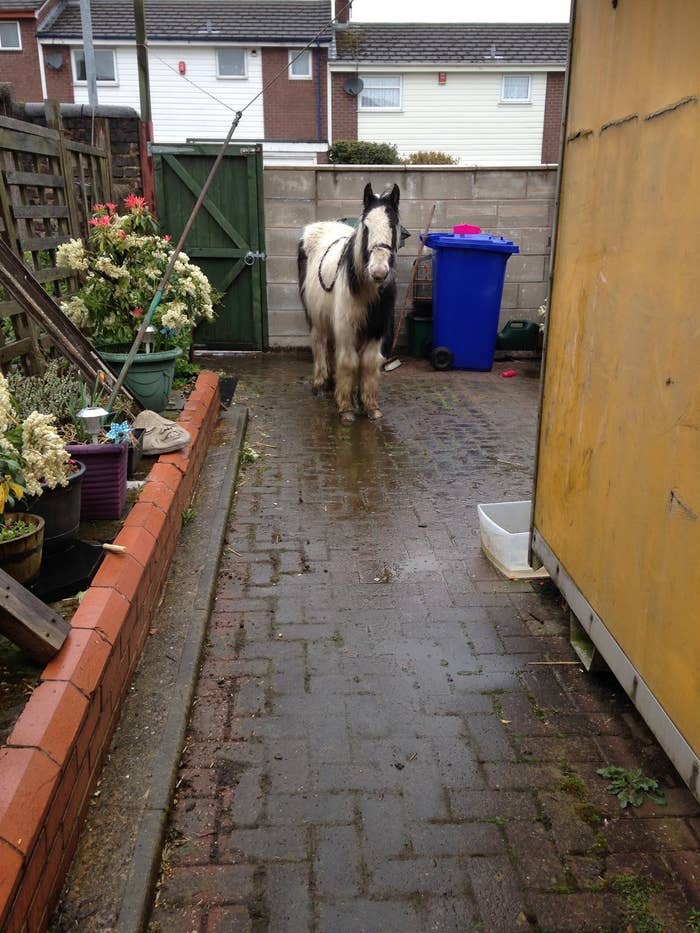 A grandmother was stunned when she went into her backyard in the English city of Stoke-on-Trent last month only to discover a pony.
"The shocked homeowner, unsure what to do with the pony, contacted World Horse Welfare," the animal welfare group said Friday.

An inspector with the Royal Society for the Prevention of Cruelty to Animals was called to inspect the young colt, which was skinny and covered in mites.
The inspector soon learned some clues as to how the animal came to be in the yard.

"You couldn't make this up!" RSPCA Inspector Charlotte Melvin said in a statement. "A 13-year-old girl responded to a plea on an online free ads site where a lady said she didn't want the pony anymore and that he would be put to sleep if no one had him."
"She gave her nan's address and the next thing that happened was a man just came along and dumped the pony there, no words of advice or anything like that — and leaving a very shocked nan."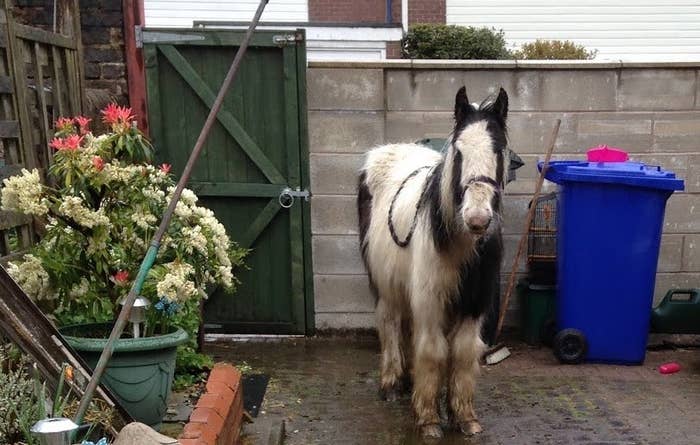 The RSPCA and World Horse Welfare group made the news public on Friday after hitting a "dead end" in trying to work out who abandoned the horse.
"We don't know where this poor pony came from but he clearly was not treated well before being abandoned," Melvin said.
World Horse Welfare Field Officer Rachel Andrews said the story of the mystery pony is representative of a bigger problem in the UK with abandoned horses.
"We're seeing sick or young ponies being dumped and abandoned when their owners no longer want them," she said.
The RSPCA says there is an equine crisis in the UK, with nearly 1,000 horses rescued by the charity in 2017 — a four-year high.
More than 900 horses are currently being cared for by the charity.
"Every horse and pony deserves responsible ownership, which includes responsible breeding, selling, and rehoming," said Andrews.
The pony abandoned in Stoke-on-Trent is now being cared for at a rehoming center.
He has been named Melvin, after the RSPCA inspector who rescued him.