Goya Is Facing A Boycott After Its CEO Said The US Is "Blessed" That Trump Is President
Bob Unanue's comments at the White House have prompted a boycott from angry customers.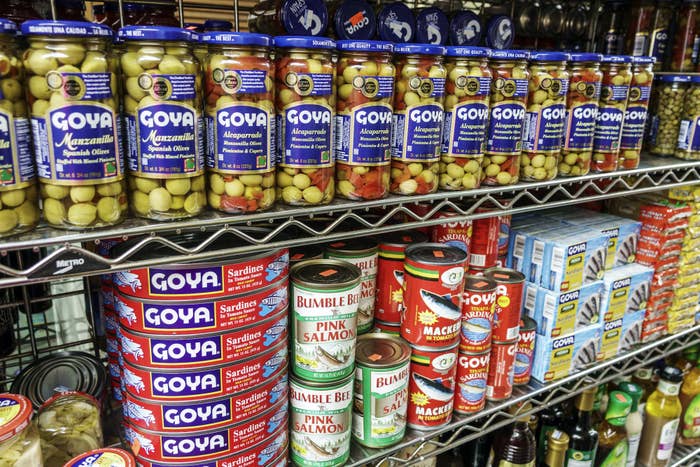 Goya Foods, a staple brand for Latino cuisine in supermarkets across the US, is facing backlash from some customers after the company's CEO heaped praise on President Donald Trump at a White House event on Thursday.
"We all truly blessed, at the same time, to have a leader like President Trump who is a builder," Goya President and CEO Bob Unanue said at a Hispanic Prosperity Initiative event in the Rose Garden.
Unanue compared Trump to his grandfather, a Spanish immigrant who in 1936 started the company that now bills itself as the largest Hispanic-owned food company in the US.

"We have an incredible builder, and we pray — we pray for our leadership, our president, and we pray for our country that we will continue to prosper and to grow," he said.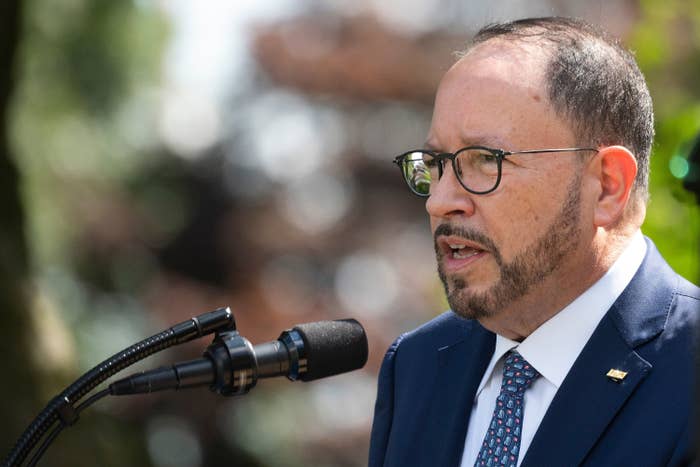 But soon after his comments, Goya's social media channels were bombarded with people criticizing Unanue for lavishing admiration on a president they said had targeted Latinos with harsh immigration policies and used rhetoric describing Mexicans as "rapists."
Former Democratic presidential hopeful Julián Castro was among those supporting the boycott.
Rep. Alexandria Ocasio-Cortez also said she'd been making her own adobo from now own.
Hamilton creator and star Lin-Manuel Miranda also joined the homemade adobo campaign.
But speaking to Fox News' morning show Fox & Friends on Friday, Unanue was defiant.
"It's suppression of speech," he said.
Unanue said he had previously worked with Michelle Obama when she was first lady, and he agreed with a Fox News host who said there was a double standard.
"So you're allowed to talk good or to praise one president, but you're not allowed — when I was called to be part of this commission to aid in economic and educational prosperity and you make positive comment, all of the sudden that's not acceptable," Unanue said.
"So I'm not apologizing for saying — and especially when you're called by the president of the United States, you're gonna say, 'No, I'm sorry, I'm busy. No, thank you,'" he added. "I didn't say that to the Obamas and I didn't say that to President Trump."