Five Guys Investigating After Customer And Staff Brawl In Miami
Video of the incident at the Miami Beach restaurant has gone viral.
The fast-food chain Five Guys is investigating an incident at one of its restaurants in Miami Beach in which staff were filmed brawling with a customer.
The incident occurred late Saturday at the restaurant which is just blocks from the beach. A witness told NBC Miami a female customer in the store had been acting loud and drunk.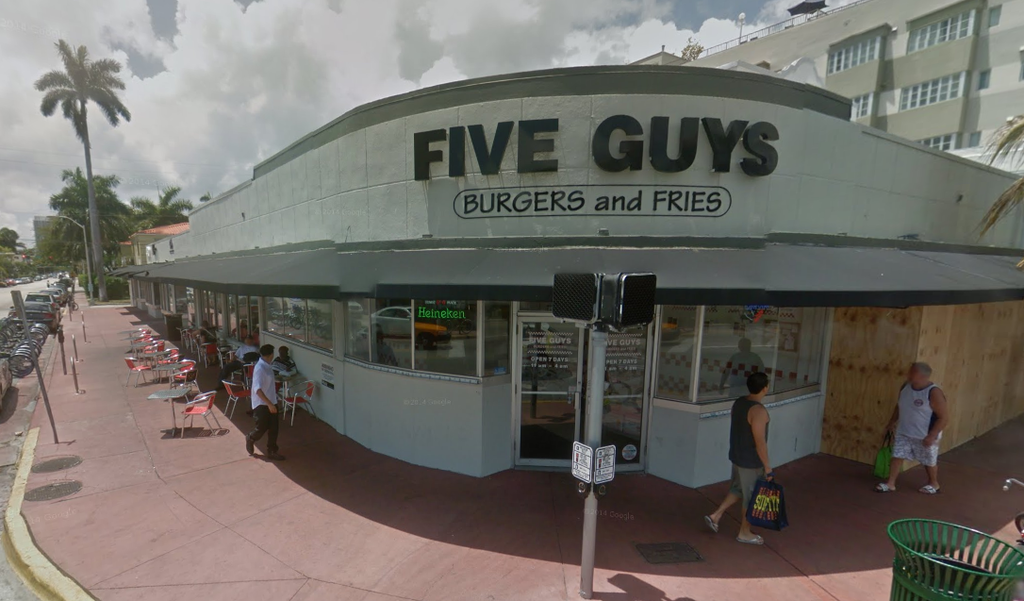 It's not clear what started the physical altercation, but footage shows employees dressed in red tossing paper cups at a woman in black, before one worker lunges at the woman and begins clawing at her.
More staff join in, while others attempt to break the fight up. Other customers can be heard yelling as the brawl takes place, before the customer eventually leaves the store.
Five Guys area supervisor Tina Holley told NBC Miami the behavior caught on camera was "simply unacceptable."
"The actions displayed in this video are simply unacceptable," she said. "We are working with the franchise owner to do a full investigation and ensure appropriate disciplinary actions are taken."