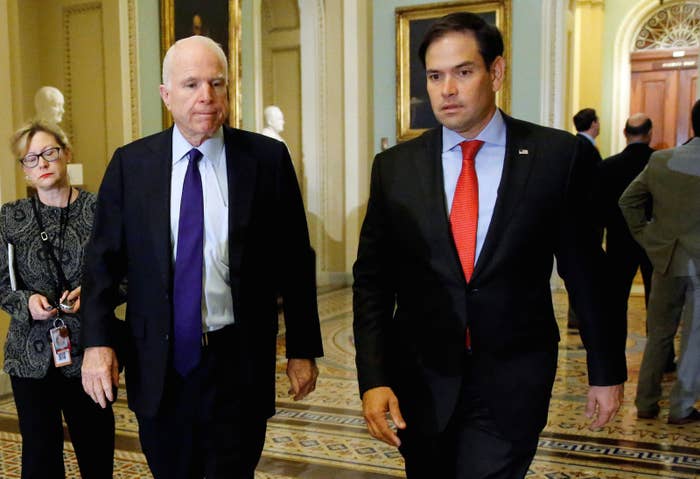 If President-elect Donald Trump goes ahead with his reported plans to nominate the CEO of ExxonMobil as his secretary of state, he may face staunch opposition from senior members of his own party.
Multiple media reports indicated Trump was set to nominate oilman Rex Tillerson for the role of top US diplomat, which would need to be approved by the Senate.
The 64-year-old Texan has extensive business experience in Russia and a working relationship with President Vladimir Putin. Tillerson has also spoken out against US sanctions on Moscow, imposed after the annexation of Crimea, and was awarded the Order of Friendship medal by the Kremlin.
Trump's transition team tweeted Sunday that there would be no formal announcement about the position "until next week at the earliest," but speaking on Fox News Sunday, Trump praised Tillerson as a "world class player" and said his experience in Russia was a plus.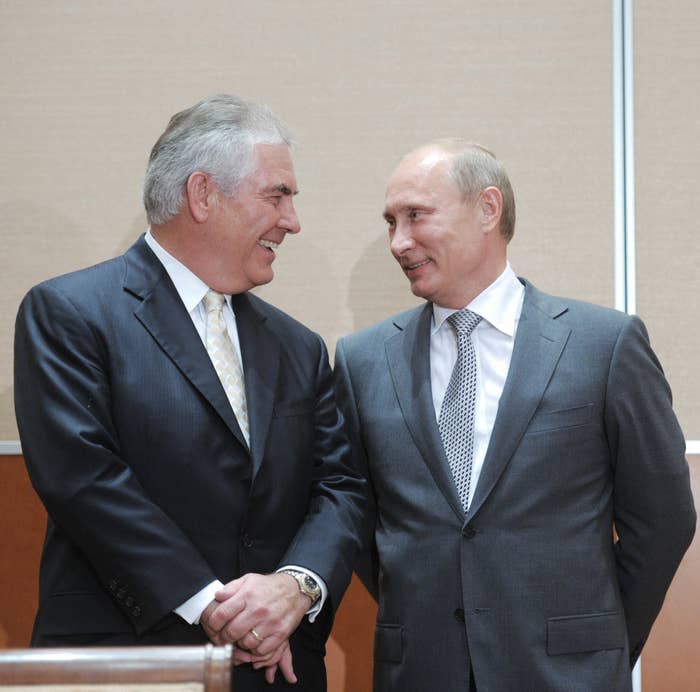 "To me, a great advantage is he knows many of the players, and he knows them well," Trump said. "He does massive deals in Russia."
Other Republicans apparently aren't so sure.
Sen. John McCain told Fox News on Saturday that Tillerson's relationship with Putin was "a matter of concern."

"You want to give the president of the United States the benefit of the doubt because the people have spoken. But Vladimir Putin is a thug, a bully, and a murderer, and anybody else who describes him as anything else is lying," McCain said.

On Sunday, McCain vowed on CBS's Face The Nation to give Tillerson "a fair hearing" but repeated his qualms.
"It is a matter of concern to me that he has such a close personal relationship with Vladimir Putin," he said. "And, obviously, they have done enormous deals together, that that would color his approach to Vladimir Putin and the Russian threat. But that is a matter of concern. We will give him his chance. That's what the confirmation process, that is what advise and consent is all about."
The Arizona senator's former chief of staff, Mark Salter, on Friday shared similar concerns. "Tillerson would sell out NATO for Sakhalin oil and his pal, Vlad," Salter tweeted. "Should be a rough confirmation hearing, and a no vote on the Senate floor."
Politico reported McCain would be joined by Sen. Lindsey Graham in opposing Tillerson's nomination. The two senators on Sunday also called for a bipartisan congressional inquiry of Russian interference in the US election.
"I don't know the man much at all, but let's put it this way: If you received an award from the Kremlin, [an] Order of Friendship, then we're gonna have some talkin'," Graham told the Washington Post. "We'll have some questions. I don't want to prejudge the guy, but that's a bit unnerving."
On Sunday, Sen. Marco Rubio, who unsuccessfully battled Trump for the 2016 GOP presidential nomination, also tweeted his disapproval of Tillerson.
Tillerson found some Republican support in former House Speaker Newt Gingrich, a top member of Trump's transition team who described the ExxonMobil CEO as a great choice for the role.
"Tillerson will be a great Secretary of State," Gingrich tweeted Sunday. "It was worth the weeks long process to recruit [a] leader with this level of talent and experience."

Trump also defended Tillerson on Sunday, but did not confirm whether he would put him forward for the role.