This is the U.S. Bank Tower in Los Angeles. Not only is it the city's tallest building, it's also the biggest skyscraper west of the Mississippi.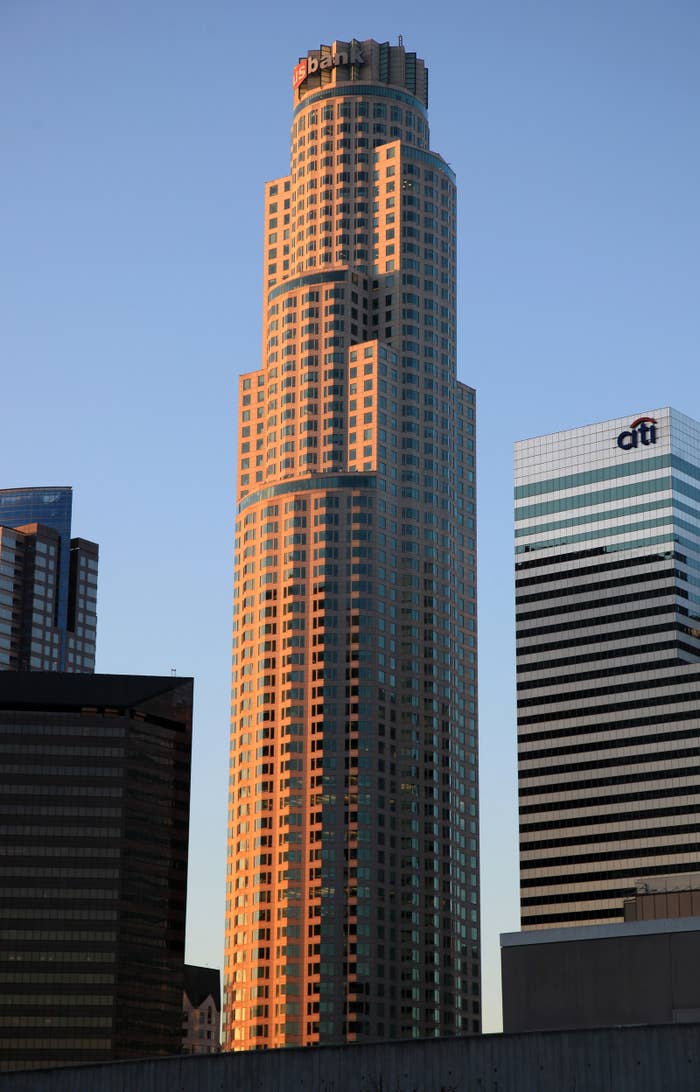 And here's the view from the new glass slide that connects the building's 70th and 69th floors.
The slide opened to the public on Saturday, allowing crazy people with too much money and not enough sense to slide down the 45-foot-long glass tunnel of death.
Here's what it looks like from the outside.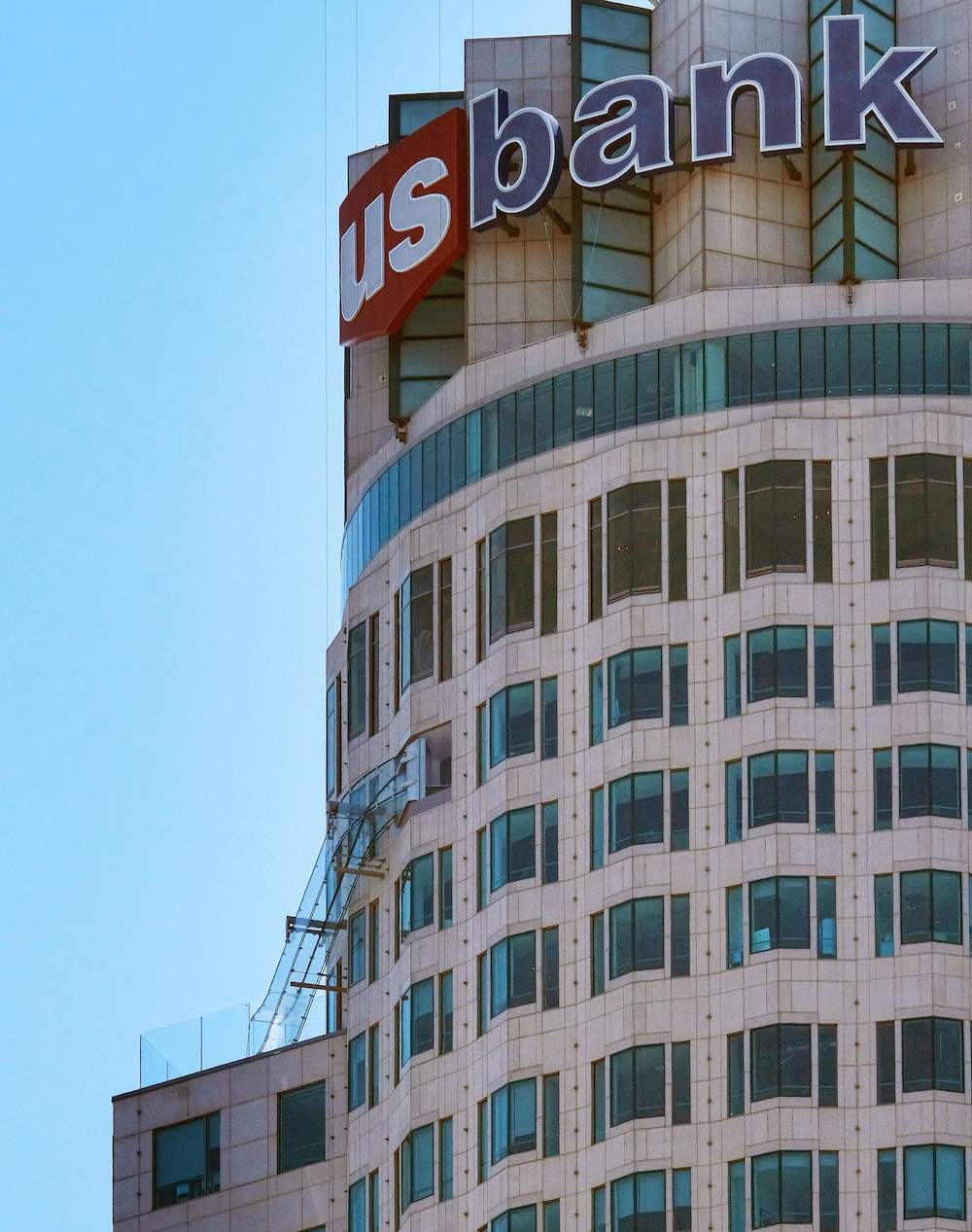 All that's separating you from CERTAIN DEATH is a piece of glass that's 1.25 inches thick.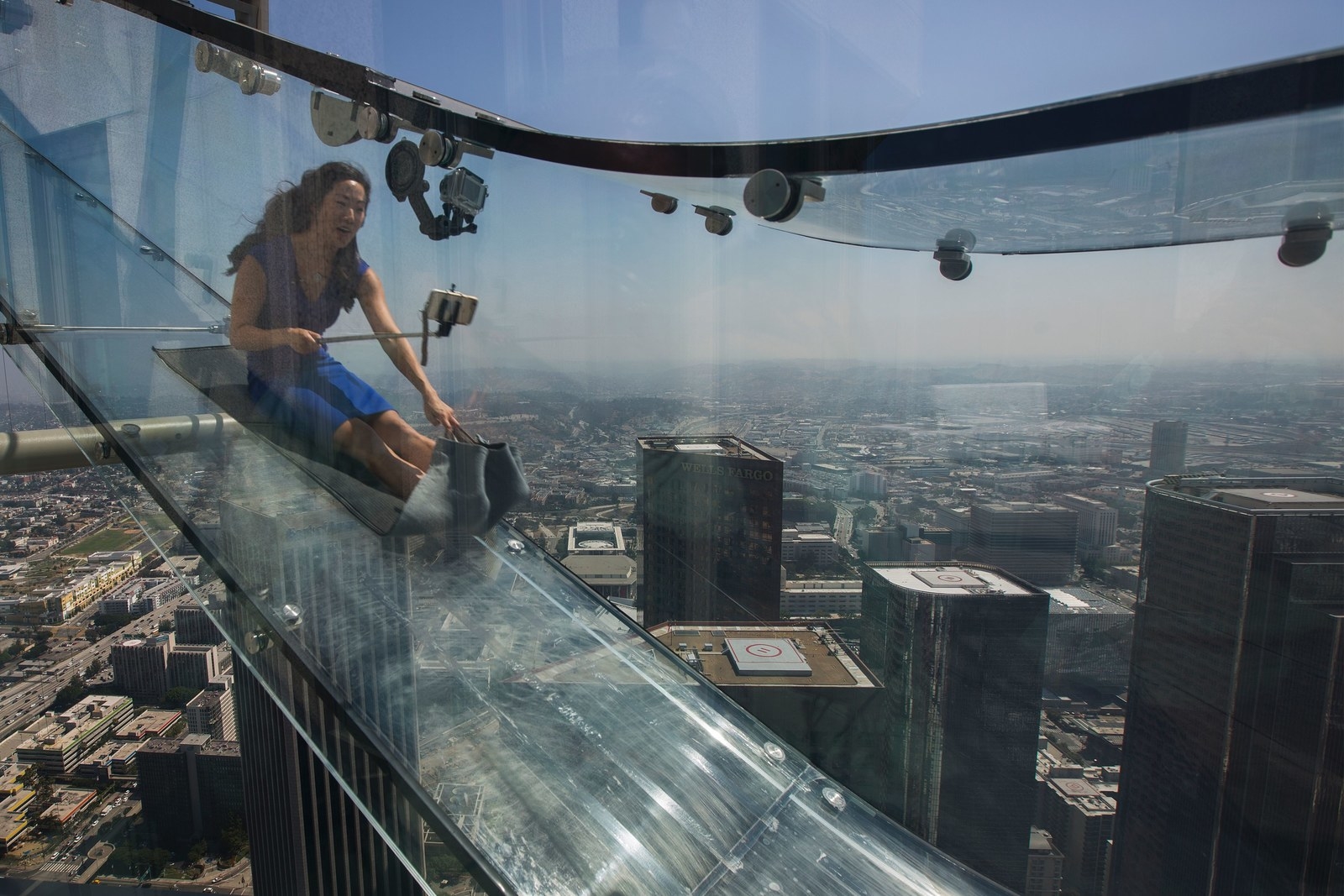 This woman's face pretty much sums it up.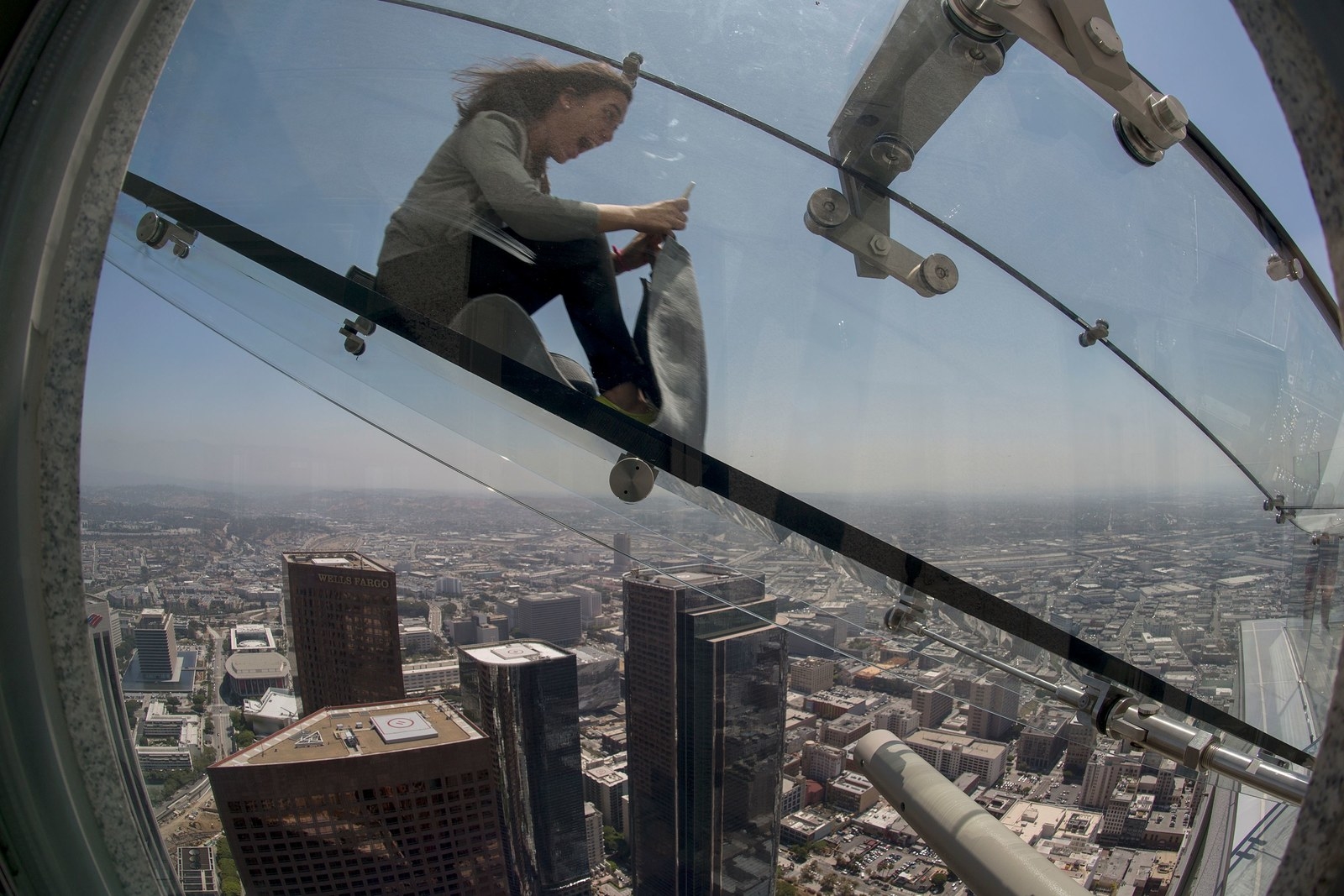 💀💀💀💀💀💀💀💀💀💀💀💀💀💀