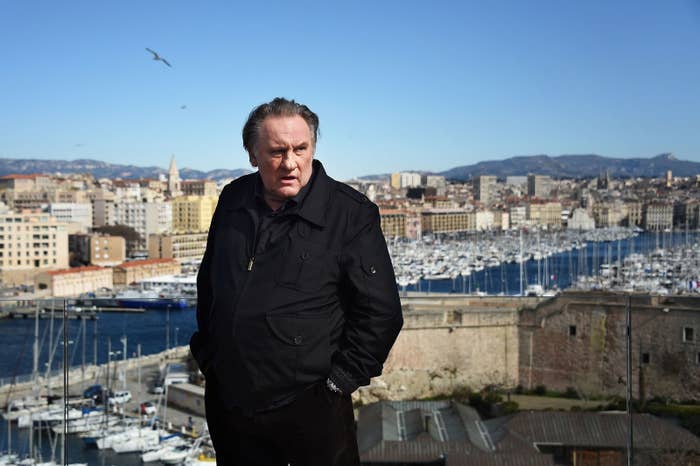 A lawyer for Gérard Depardieu says he "absolutely denies any attack, any rape" after news reports emerged that French police are investigating the actor after a rape and sexual assault allegation.
Sources told Agence France-Presse (AFP) and the BBC that an investigation is in the preliminary stages.
French radio station RTL reported a female actor told police in the southern city of Aix-en-Provence on Monday that Depardieu had sexually assaulted her in one of his Paris residences.
Depardieu lawyer Herve Temime told BuzzFeed News that Depardieu had no further comment but added that he denies the allegations. Temime told AFP, "I regret the public nature of this process which poses a major prejudice to Gerard Depardieu, whose innocence I am convinced will be recognized."
Depardieu is one of France's most internationally famous actors, having starred in the classic films Jean de Florette and Cyrano de Bergerac, for which he earned an Oscar nomination.