Authorities in Georgia received a call early Wednesday morning of a tiger prowling around near a highway southeast of Atlanta.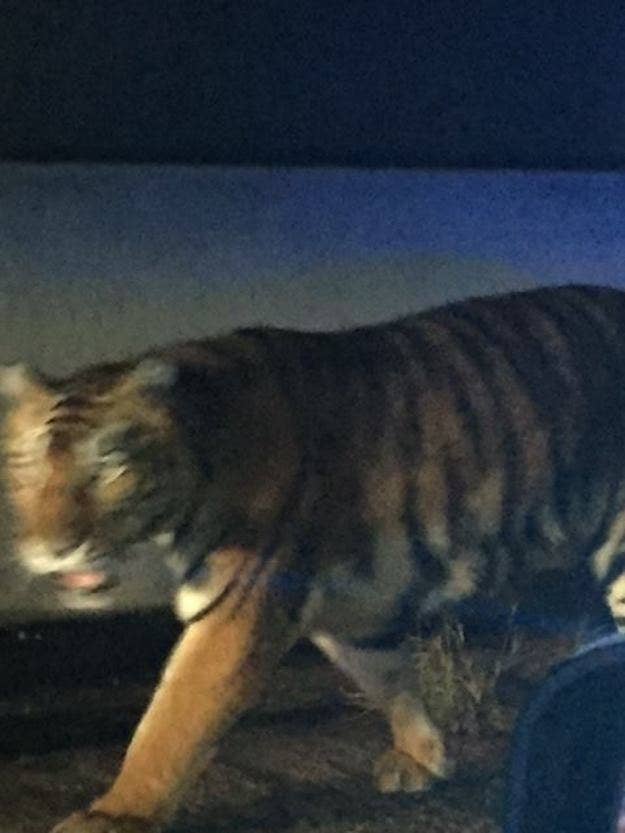 "Henry County officers responded, locating the tiger and kept visual sight of it while animal professionals were contacted," police said in a statement.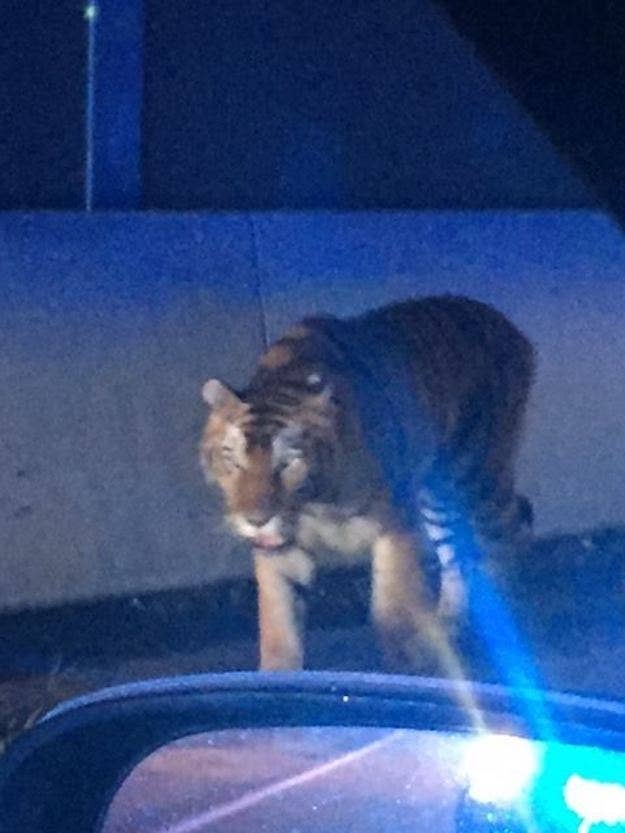 As officers were monitoring the tiger shortly after 6 a.m. ET, it ran into a local community, approached the back of a house, and began attacking a dog.
"With the tiger in close proximity to a school bus route in a densely populated area, officers made the decision to put the animal down with gunfire fearing that occupants of the home could be in danger as well as others in the area," police said.
Homeowner Brittney Speck told the Atlanta Journal Constitution she was awakened by flashing police lights and her dog "going crazy in the backyard."
"I poked my head out the front door and then one of the officers yelled at me to get back inside," she said.
When she went to her back window to check on her dog, she spotted the tiger.
After calling 911, a worried Speck went again to check on her dog.
"That's when, I guess, the tiger had jumped on top of my dog, and the officers just started firing rounds and took it down, and then gave me my dog back," she said.
"She's great. She's OK. She's a little shaken up," Speck said of her dog, adding she was grateful her three children were not in the yard when the tiger attacked.
"It was, like, a full-grown zoo tiger. It was massive. It was huge," she said.
Police said they and the state's animal control department spent much of Wednesday working to determine where the tiger came from.
"There is one facility which is permitted in the area [to hold tigers]," Lieutenant Wayne Hubbard of the Georgia Department of Natural Resources told BuzzFeed News. "We have visited the facility and verified that all their animals are accounted for."
Officials announced late Wednesday they determined the tiger escaped from a truck while being transported by Feld Entertainment Inc., the parent company of the Ringling Bros. circus, which closed in May.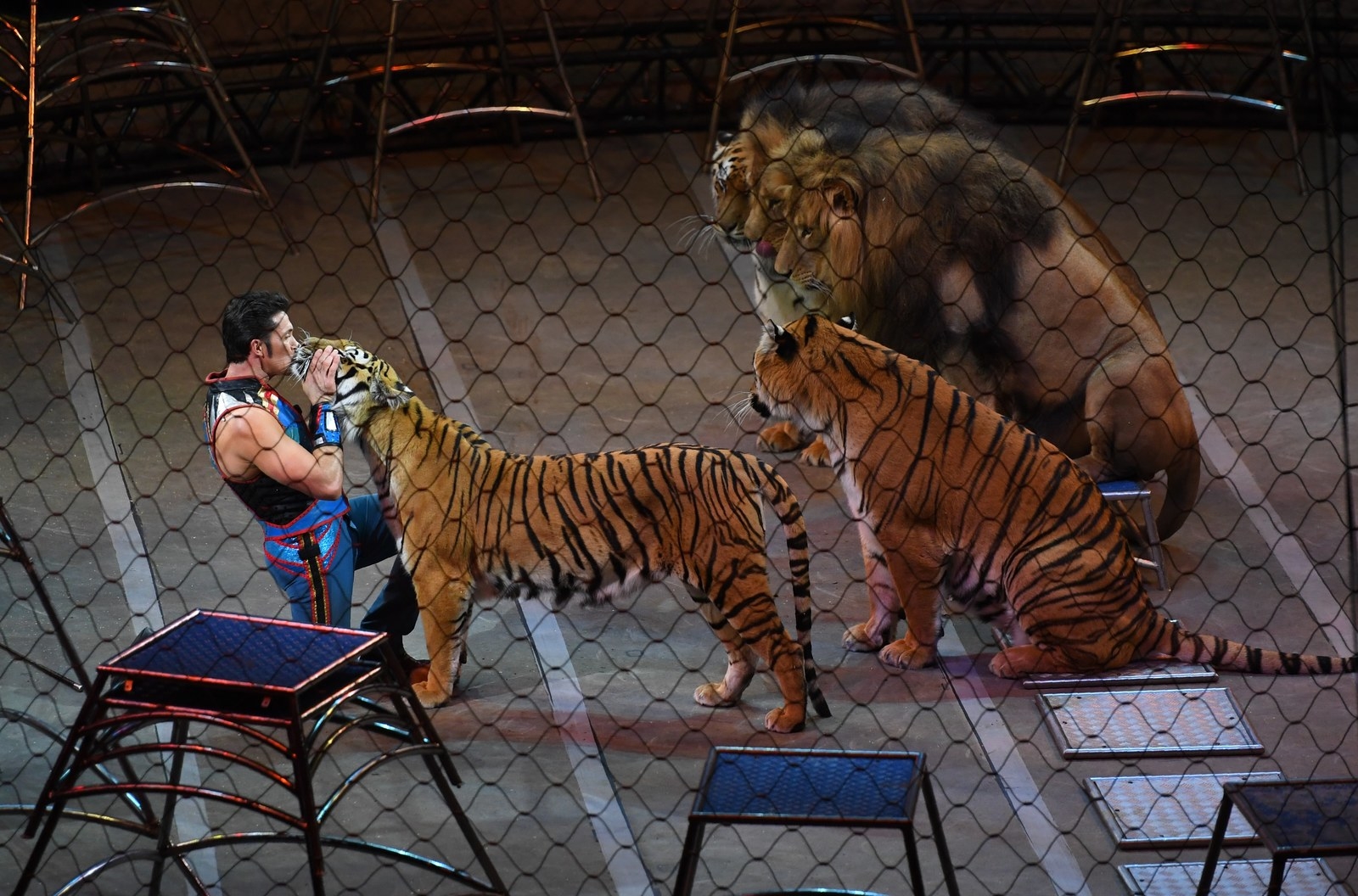 In a joint statement, the Georgia Department of Natural Resources Law Enforcement Division and Henry County police department said a Feld representative had contacted officials after seeing news reports.
The tiger the company had been contracted to carry had gone missing while being transported via truck from Florida to Memphis.
"The truck had stopped in Georgia during the overnight hours and during that stop the female Bengal tiger managed to escape unnoticed," officials said. "Feld discovered that she was missing when the truck arrived at the destination."
Police said their investigation would continue and charges may be filed.
Officials did not say who owned the tiger, nor how it managed to escape the truck.
But Stephen Payne, a Feld spokesperson, said the tiger belonged to Alexander Lacey, who worked with the animals at the former Ringling Bros. circus.
The tiger was one of 14 former Ringling big cats being transported in two trucks by Feld to Memphis in order to eventually travel to Germany, Payne said.
The cat managed to escape its cage and the truck itself before disappearing into the night, Payne said, noting an investigation was underway as to how the animal managed to go free.
Payne said when the Feld staff reached Memphis they found "one less tiger than they should have."
"Thankfully, no one was injured," he said. "It's unfortunate that the animal had to be destroyed."
Payne said Lacey was not giving media interviews.
"He raised them and he's very upset," Payne said. "It's like losing a member of his family."
CORRECTION
Brittney Speck said she was glad her three children were not in the yard when the tiger attacked. A previous version of this post incorrectly said she was talking about three dogs.