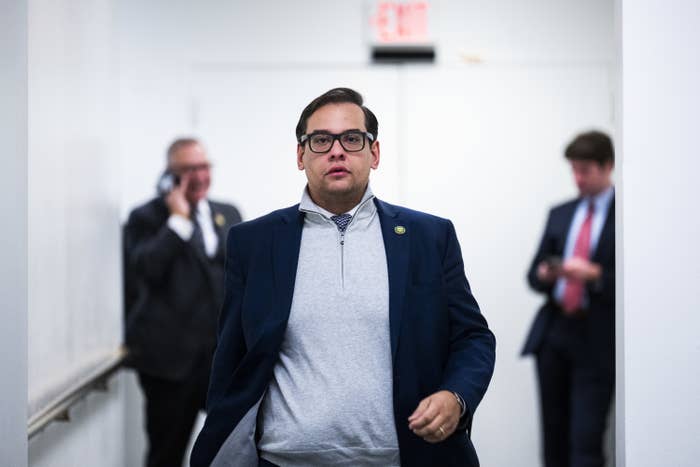 If Rep. George Santos — the new Republican member of Congress from Long Island who has been besieged by a litany of lies about his past that have come to light, including his purported time as a drag performer — were to appear on a TV show, it seems fitting that he'd pick one where the main character lives a double life and changes wigs a lot.
The latest revelation about Santos's seemingly never-ending list of lies that was reported by Politico on Friday centered around an old Wikipedia user biography that appears to belong to him and that claims he appeared in the Disney channel show Hannah Montana alongside Miley Cyrus.
The username for "Anthony Devolder," a name that Santos has used elsewhere, contains biographical details that appear to line up with the lawmaker's life, including being born in Brazil around July 1988.
And despite a recent claim from Santos that he had never performed in drag, denying reporting from journalist Marisa Kabas and a video published by Reuters reporter Steven Grattan, the bio also claims he worked as a drag queen from age 17 and won several gay beauty pageants.
Wikipedia data shows the account was created on April 29, 2011, and hasn't been updated since.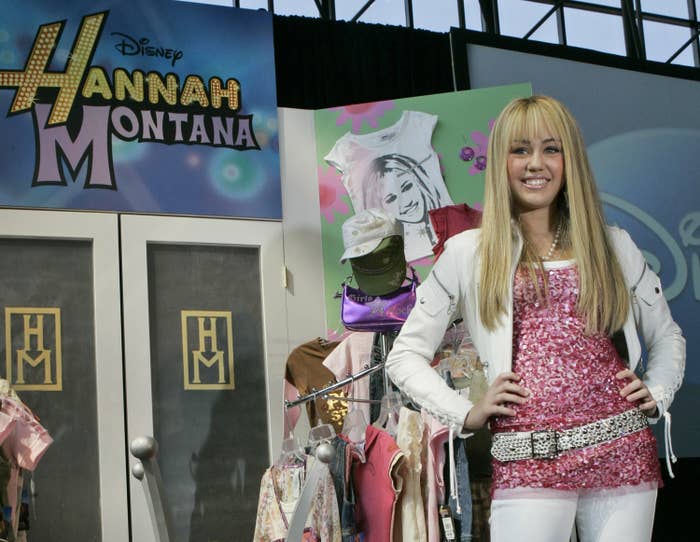 The account also makes a series of fanciful claims, each one laden with spelling errors, including that he'd been discovered by a Hollywood producer "known for producing INDEPENDENTS DAY BY STEVEN SPILBERG." (The 1996 movie Independence Day was directed by Roland Emmerich, not Steven Spielberg.)
He then claimed to have appeared on Hannah Montana, which was spelled as "Hanna Montana," as well as The Suite Life of Zack & Cody.
The account also claims he taped a movie in 2009 called The Invasion "startting Uma Turman,Chris Odanald ,Melllisa George and Alicia Silver Stone." (The sci-fi movie The Invasion was released in 2007 and starred Nicole Kidman and Daniel Craig. Uma Thurman, Chris O'Donnell, Melissa George, and Alicia Silverstone did not appear.)
Reached for comment, Santos communications director Naysa Woomer refused to respond to the Politico report.
In recent days, Santos has also denied that he was responsible for letting a dog die, after the website Patch reported that two veterans accused Santos of fundraising for a dog's surgery before making off with the $3,000 raised.
The name Santos had allegedly used to orchestrate the scam? Anthony Devolder.