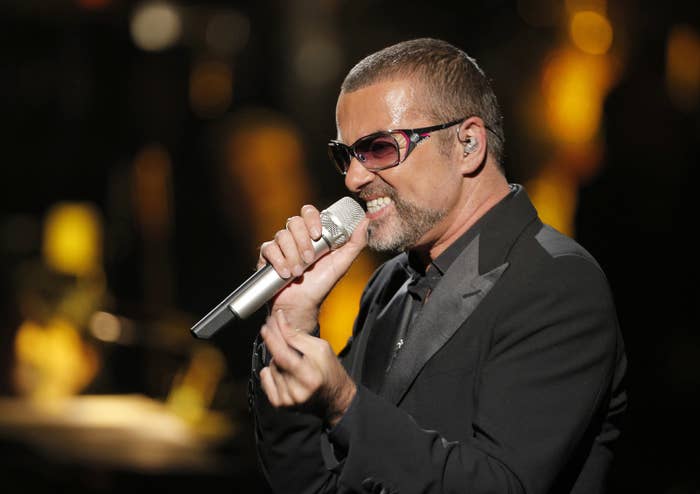 British singer George Michael, who rose to fame during the 1980s as part of the pop duo Wham! before launching a Grammy-winning solo career, has died, his publicist said Sunday. He was 53.
"It is with great sadness that we can confirm our beloved son, brother, and friend George passed away peacefully at home over the Christmas period," his publicist said in a statement to BuzzFeed News.
"The family would ask that their privacy be respected at this difficult and emotional time. There will be no further comment at this stage," the publicist said.
Police and ambulance workers visited a property believed to belong to the singer in Oxfordshire on Sunday, the BBC reported, but said there were no suspicious circumstances. Michael's manager, Michael Lippman, told the AP that the cause of death was heart failure, but by Friday the post-mortem investigation was still "inconclusive," police said.

More tests will be carried out to determine what led to the singer's death, though the results of these may not be known for several weeks.
His boyfriend, hairstylist Fadi Fawaz, told the Telegraph on Tuesday that he found Michael dead in bed when he arrived to pick him up for a Christmas lunch.
"Everything had been very complicated recently, but George was looking forward to Christmas, and so was I," Fawaz said. "Now everything is ruined. I want people to remember him the way he was. He was a beautiful person."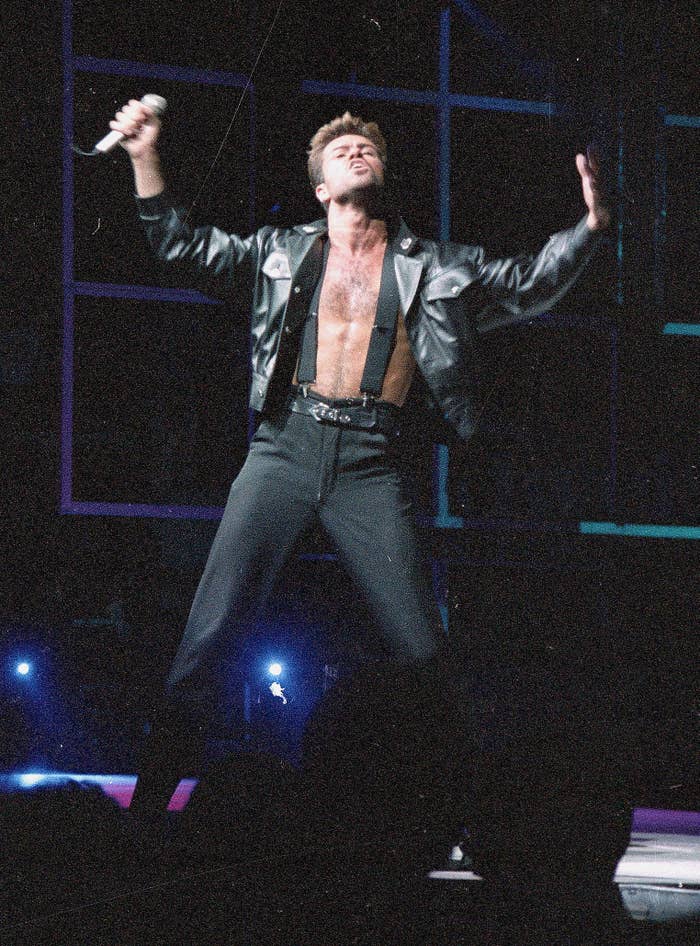 Oozing sex appeal and effortless cool, Michael's music career spanned decades, cementing his place as a pop icon and one of the world's most famous and influential gay entertainers.
The musician, who was born Georgios Kyriacos Panayiotou, formed Wham! with bandmate Andrew Ridgeley in 1981, releasing endlessly upbeat songs like "Wake Me Up Before You Go-Go" and "Freedom."
The pair's albums topped the charts in the US and UK, and together they sold more than 25 million records.
A perfect encapsulation of the exuberance of the decade, Wham! in 1985 became the first Western band to play in China, drawing international media attention.
A year later the duo parted ways, as Michael moved to shed his teeny-bopper image and launch a more adult solo career.
He released his first solo album, Faith, in 1987, with the title track becoming one of his most popular songs.

Michael 's ripped blue jeans, leather jacket, and aviator sunglasses from the video become one of his most iconic looks, as he swaggered back and forward, suggestively shaking his rear-end for the camera.
The album sold more than 25 million copies worldwide and enjoyed four number one US singles: "Faith," "Father Figure," "One More Try," and "Monkey."
It also won the Grammy Award for Album of the Year and three American Music Awards.
He continued recording well into the '90s, releasing the albums Listen Without Prejudice Vol. 1, Five Live, Older, and Songs from the Last Century, most of which contained tracks that enjoyed success near the top of the charts.
He came out in 1998 after being arrested in Los Angeles for lewd behavior in a public bathroom. Later that year he referenced his arrest in the video for his song Outside, dressing as a policeman and dancing in a public bathroom.
"Right up until my arrest, I was still totally naïve about the level of homophobia," Michael said in a 2009 interview. "There's no question when I look back it really would have hurt me [if I had come out sooner]. I didn't realize how much I was protecting my career."
In the 2000s, Michael had more brushes with the law, being arrested for drug possession in 2006 and again in 2007 and 2008. He was jailed for eight weeks in 2010 after crashing his car into a store near his home.
He made fewer high profile public appearances in the final years of his life after a severe bout of pneumonia left him close to death in 2011. He performed "Freedom '90" during the closing ceremony of the 2012 London Olympics, and released his final album, Symphonica, in 2014.
"I am in deep shock," wrote Elton John in response to news of Michael's death. "I have lost a beloved friend - the kindest, most generous soul and a brilliant artist."