CBS This Morning anchor Gayle King on Thursday said she feels "sick to [her] stomach" after 27 more women came forward with allegations of sexual harassment by former cohost Charlie Rose.
"You see these allegations, you hear the stories, and it just makes you sick all over again," said King.
The Washington Post on Thursday published a story featuring 14 CBS News employees and 13 other women who worked with Rose and alleged the veteran journalist harassed them as far back as 1976 and as recently as April 2017.
The newspaper also reported that CBS managers had been warned of Rose's alleged behavior on at least three occasions, but the network told the Post that they had no HR complaints on the issue.
Rose told the Post their story was "unfair and inaccurate." When he was fired by CBS and PBS in November after allegations from eight women, Rose apologized for what he said was "inappropriate behavior."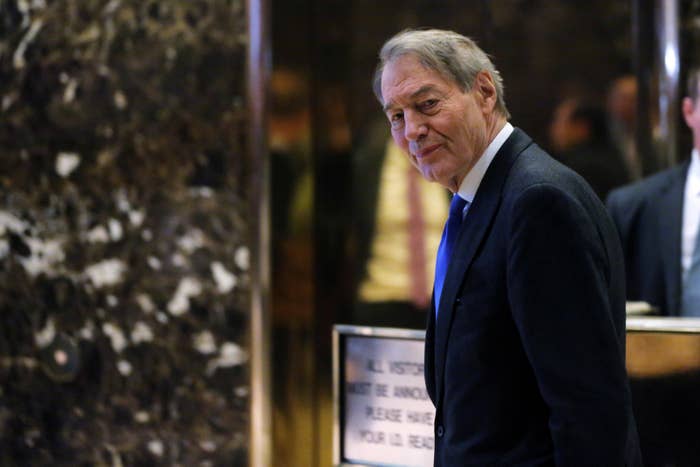 A CBS News spokesperson told BuzzFeed News they couldn't "corroborate or confirm many of the situations described" in the Post story.
"Since we terminated Charlie Rose, we've worked to strengthen existing systems to ensure a safe environment where everyone can do their best work," the spokesperson said.
Rose's other former co-host, Norah McDonnell, tweeted that "there is no excuse for the alleged actions" of Rose, but added, "I hope we can all move forward."
CBS News President David Rhodes also sent staff an email Thursday, outlining steps the network had taken to combat sexual harassment.
"We will continue our accounting for what has happened here before," he wrote, "and we will be the best place to do what we do in the future — I know we can be."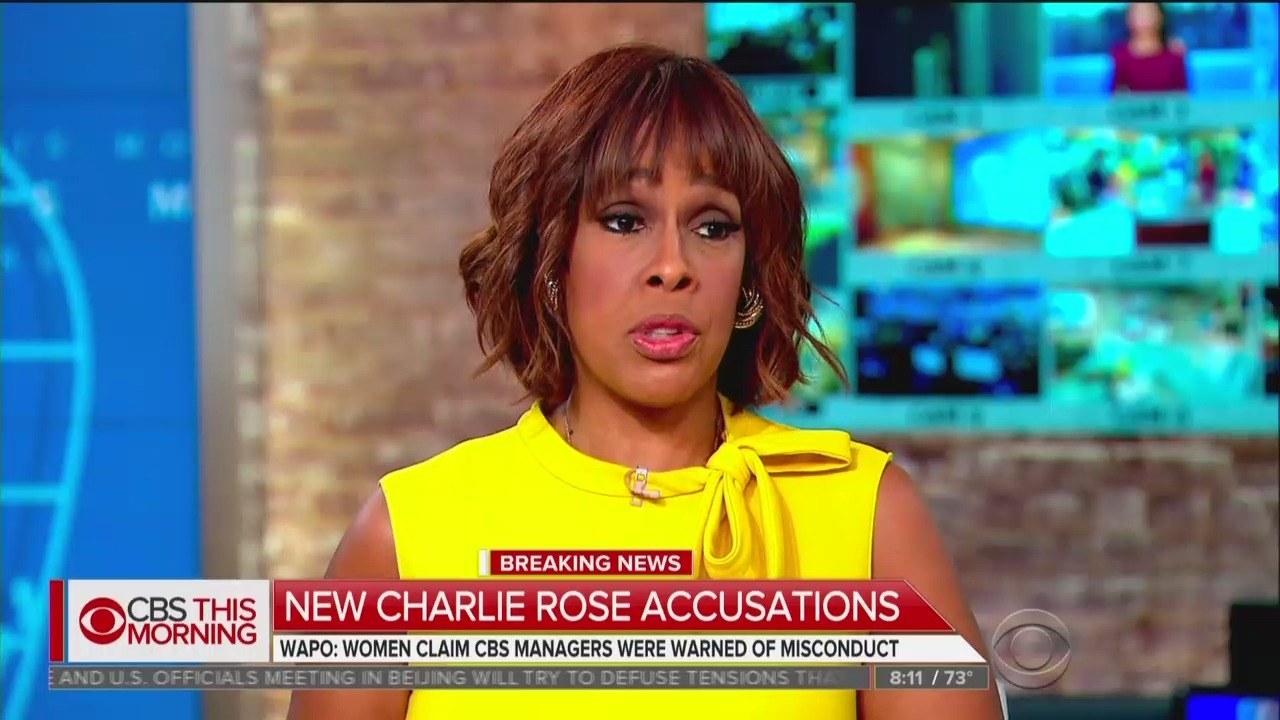 Despite the sexual misconduct scandal, King said she still considers Rose a "friend."
"I don't believe in abandoning friends when they're down," she said. "That said, this is very troubling, very disturbing, and you can't discount what these women are saying."
An exasperated King also seemed unsure of what consequences Rose should face.
"I don't know what more we can do to Charlie Rose except a public flogging," she said. "He's gone. He's not coming back to CBS News."