Jim Obergefell Is Being Treated Like A Superstar Since Winning Marriage Equality
"I am so incredibly humbled by the love people show me."
A lot has changed for Jim Obergefell since he won his case in the Supreme Court on Friday...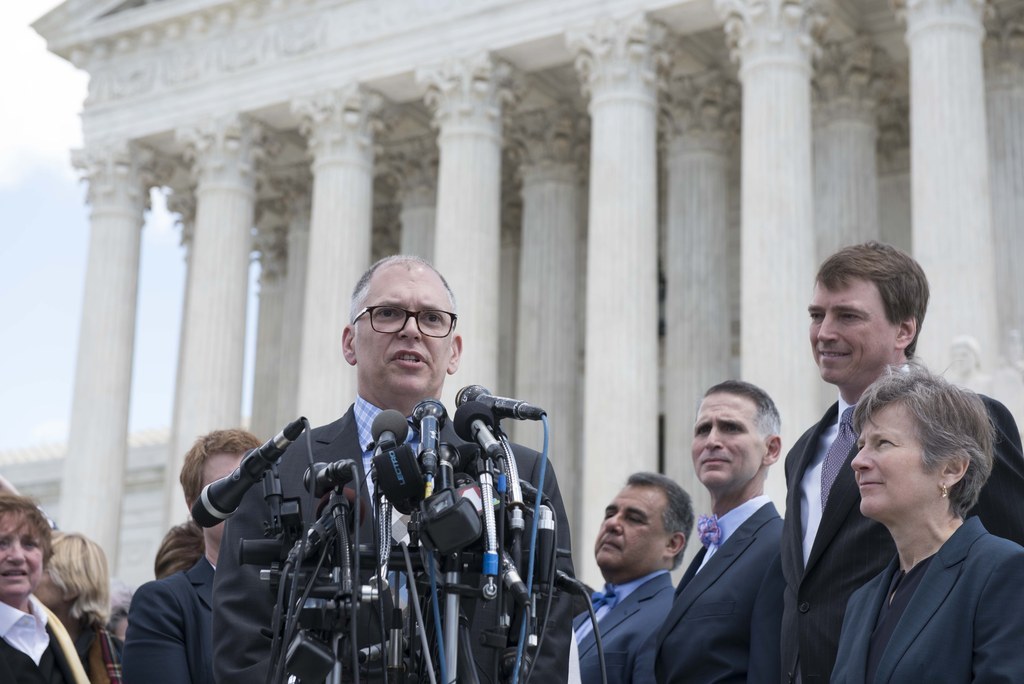 Not only did he win legal recognition for his marriage to his late husband -- and, in doing so, win marriage equality for the entire U.S. LGBT community -- he's also become something of a rockstar.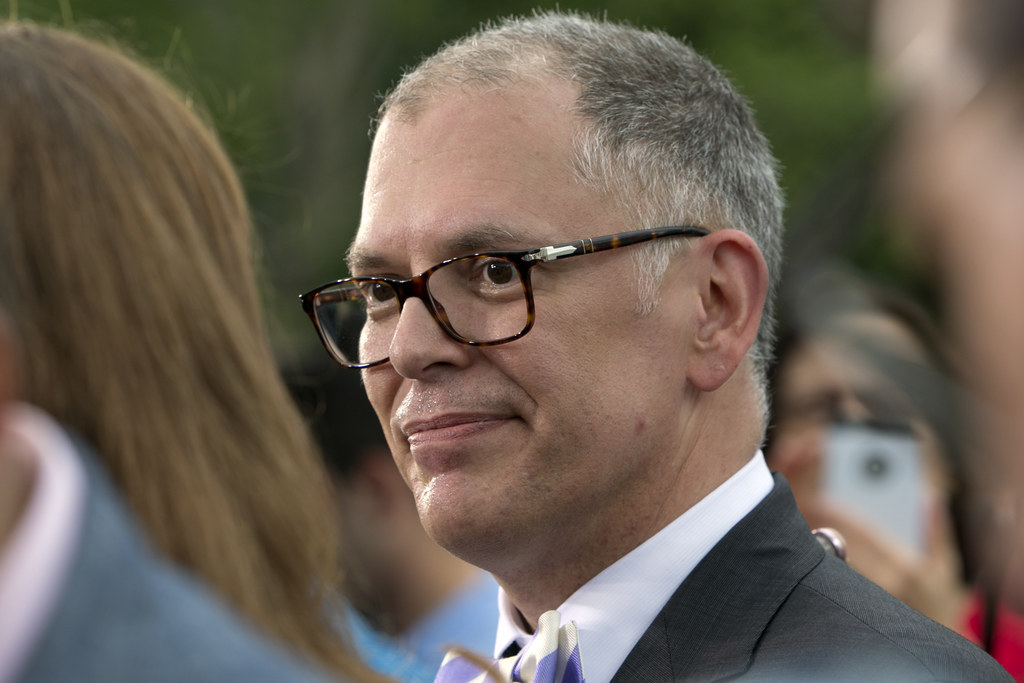 First of all, President Obama called to congratulate while he was live on TV.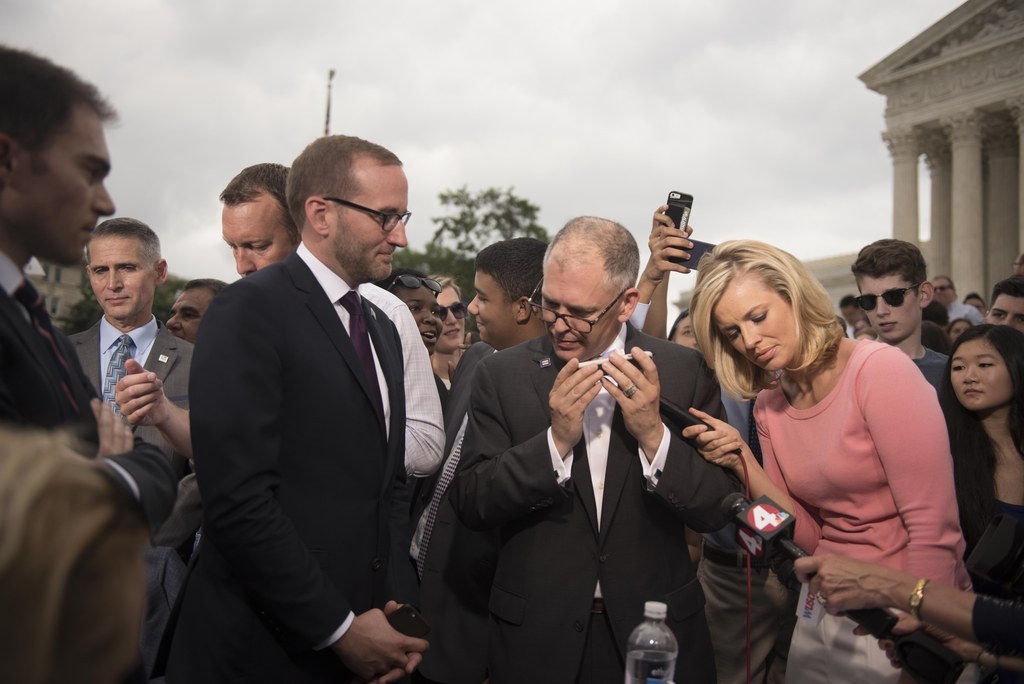 And he was chosen to lead the pride parade in his hometown of Cincinnati on Saturday!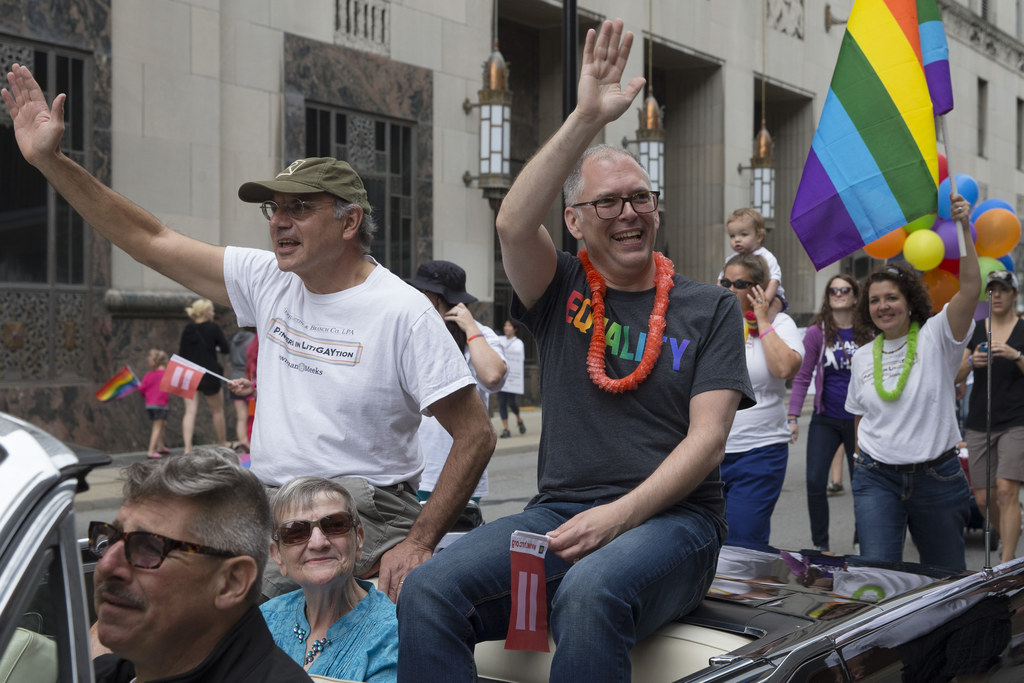 Here he is Sunday as the guest of honor at San Francisco's pride parade, along side Human Rights Campaign President Chad Hunter Griffin and California Attorney General Kamala Harris
Obergefell also says he's being recognized while traveling the country -- something that came in handy when he received a threatening message over Facebook.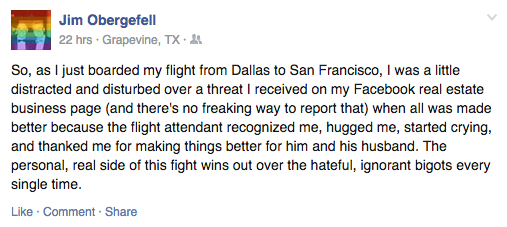 American Airlines flight attendant Carter Abitago Driggs wrote on Facebook that meeting Obergefell was "one of the absolute highlights" of his life.
"Jim, we love and appreciate you and hope you keep on fighting!" Driggs wrote.
In fact, Obergefell's entire flight sounds pretty g-l-a-m-o-r-o-u-s. Free food and champagne! And someone offered him their first-class seat!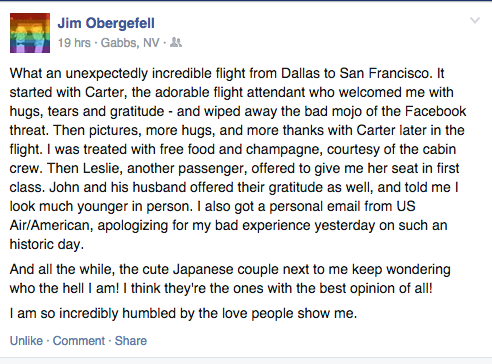 Here's to your victory, Jim!