If you watched the Oscars on Sunday night, you'll remember the bit where host Jimmy Kimmel surprised a bunch of tourists on a Hollywood bus tour by inviting them to mingle with A-list celebs in the audience.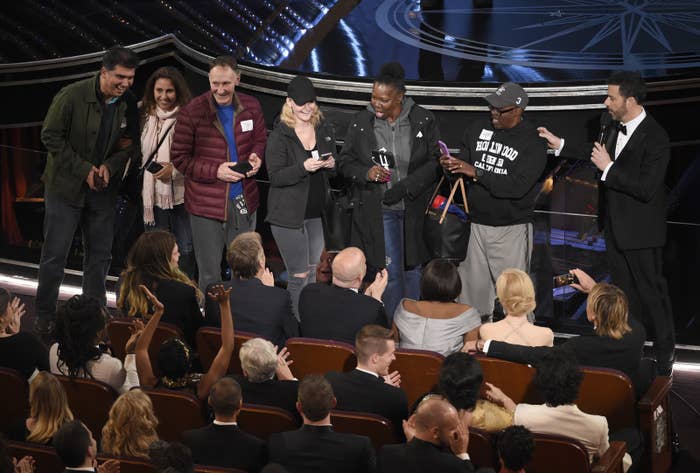 You'll also surely remember that one tourist, "Gary from Chicago," who walked around with his cell phone and confidently introduced himself to the stars.
He and his fiancée, Vicky (who spawned a meme of her own), were "married" in a quick mock ceremony performed by her favorite star, Denzel Washington.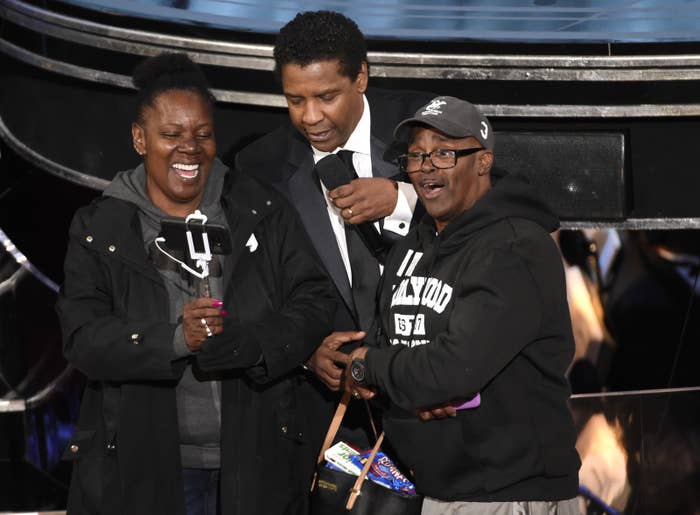 Gary even snapped a selfie while holding Mahershala Ali's Best Supporting Actor Oscar.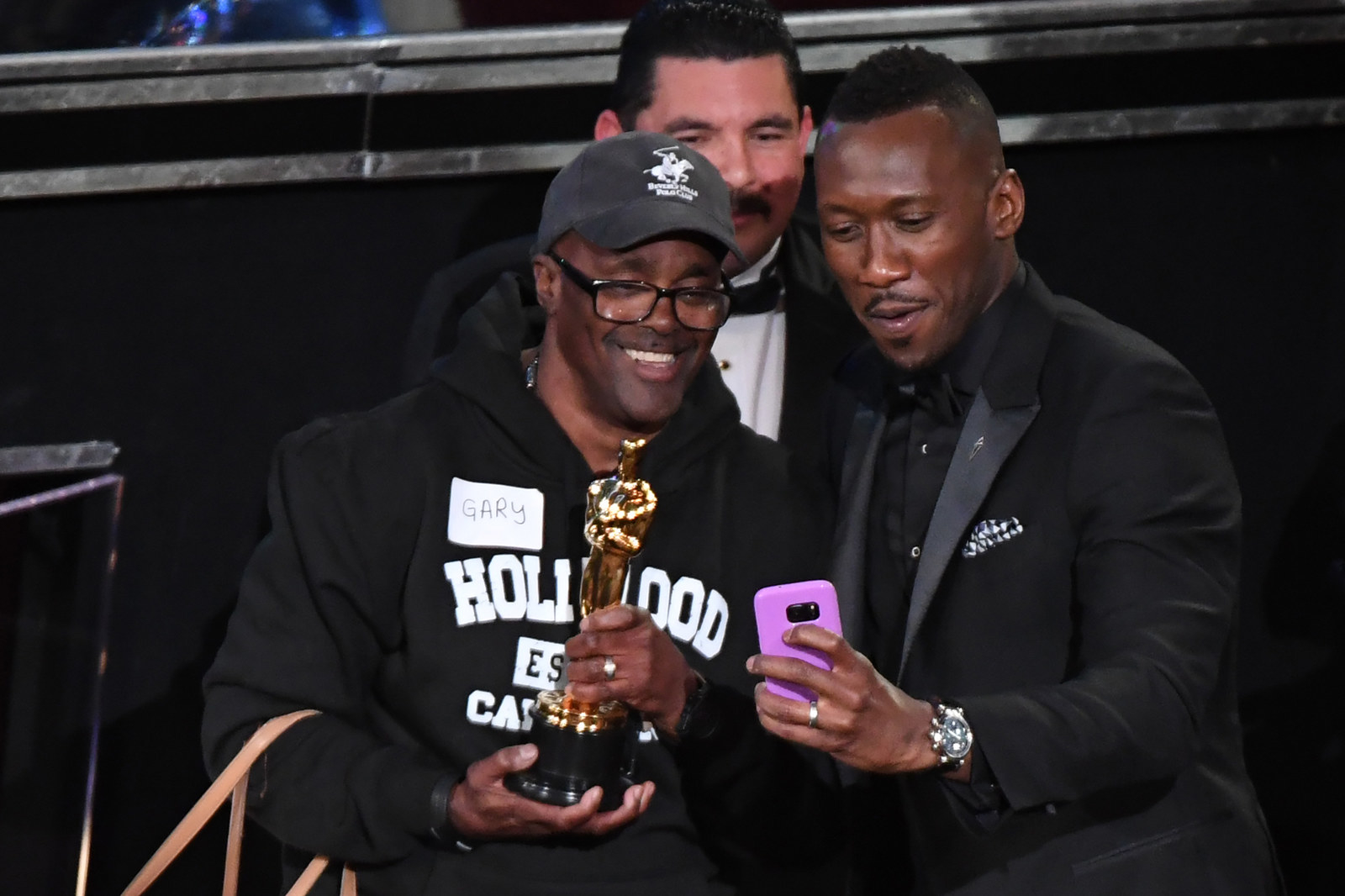 Well, if Gary's Sunday night wasn't crazy enough, it turns out his star-studded surprise came just TWO DAYS after he was released from prison.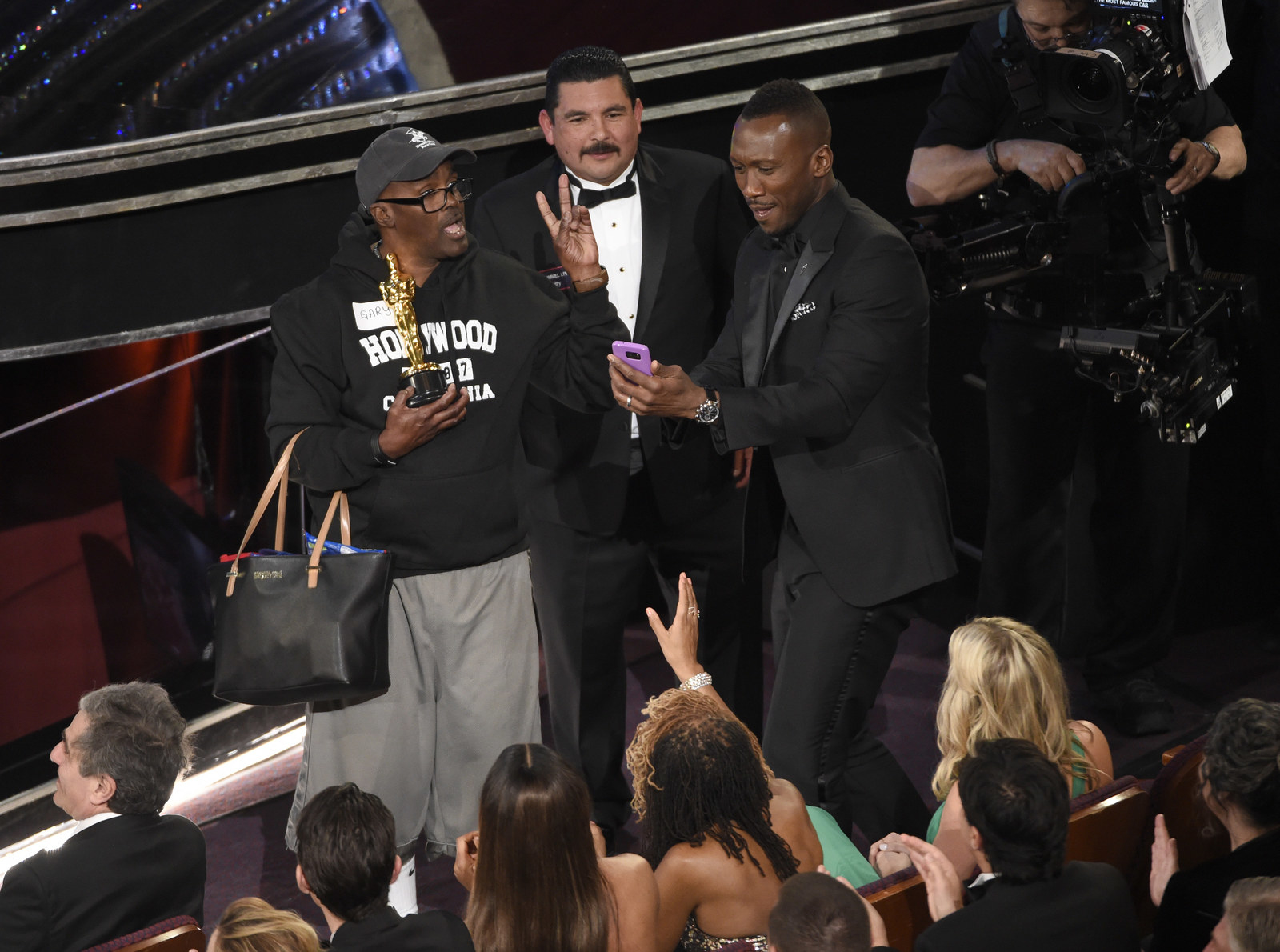 As the Chicago Tribune reported on Tuesday, Gary's full name is Gary Alan Coe and inmate records show he was first imprisoned in 1994.
Karen Nash, a public defender who posted a photo with Coe to her Facebook page, said he received a life sentence for stealing perfume in California in 1997.
But Coe is also listed in the state's sex offender database for the offense of "attempted rape by force or fear."
As the Tribune noted, California law requires harsher sentences for offenders convicted of multiple past offenses, but voters recently approved a proposition allowing some prisoners to apply for parole.
Nash didn't immediately respond to a request for comment, but she wrote on Facebook that Coe was released from prison on Friday. Indeed, his release from jail is so recent that public records from the California Department of Corrections & Rehabilitation still show him listed as an inmate.
Coe is a "very special human being," Nash told the Tribune, but declined to speak further, citing his privacy.
Coe told ABC7 he found religion while in prison. "Change is possible. It's a sad day to be in prison for 20 years and not be able to be a dad, granddad to your children. You know what my son told me today, man, and I almost come to tears. He said he's proud of me. So to hear your children say that they're proud of me means the world to me," Coe said.
"I spent the afternoon laughing and crying with Gary and Vicky," Nash wrote on Facebook on Monday night.
Hell of a way to re-enter society.