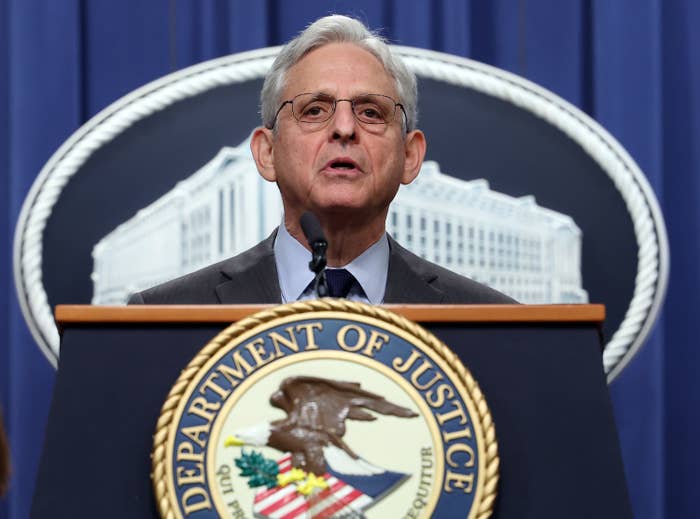 Attorney General Merrick Garland announced Friday that he is appointing a special counsel to determine whether to charge former president Donald Trump with crimes in two separate cases.
"The Department of Justice has long recognized that in certain extraordinary cases. It is in the public interest to appoint a special prosecutor to independently manage an investigation and prosecution," Garland told reporters at a news conference at Department of Justice headquarters in Washington, DC.
"Based on recent developments, including the former president's announcement that he is a candidate for president in the next election, and the sitting president's stated intention to be a candidate as well, I have concluded that it is in the public interest to appoint a special counsel," he added.
The attorney general named former federal prosecutor Jack Smith to serve in the role. Smith previously worked in Tennessee and New York, as well as at the International Criminal Court in the Hague.
Garland said Smith will oversee the probes and "exercise independent prosecutorial judgment to decide whether charges should be brought."

In a statement, Smith said he would conduct the investigations "independently."
"The pace of the investigations will not pause or flag under my watch," Smith said. "I will exercise independent judgement and will move the investigations forward expeditiously and thoroughly to whatever outcome the facts and the law dictate."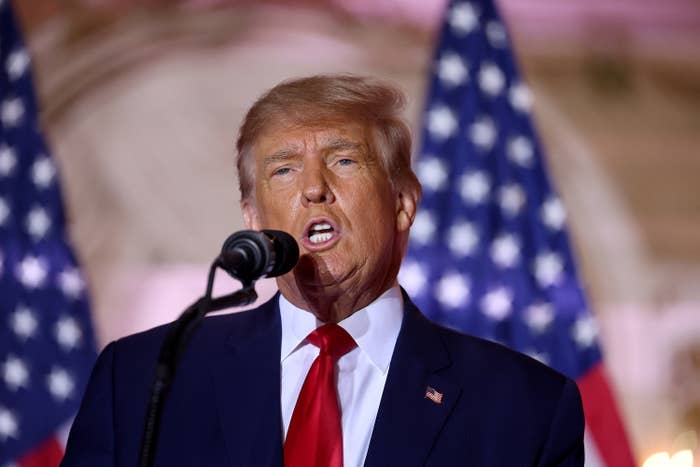 Trump, who announced this week that he would be running for president again in 2024, is being investigated for his activities connected to the Jan. 6 attack on the Capitol and efforts to overturn the 2020 election, as well for his handling of classified documents after leaving the White House.
In the latter case, prosecutors said when they sought a search warrant for Trump's Mar-a-Lago compound that he was under investigation for potential violations of the Espionage Act, mishandling government documents, and obstruction of justice.
Trump has also been subpoenaed by the congressional committee investigating the Jan. 6 attack, which said he "personally orchestrated and oversaw a multi-part effort to overturn the 2020 presidential election and to obstruct the peaceful transition of power." A federal judge has also already said there was evidence that Trump signed court documents he knew were false as part of this scheme.
Garland, who was appointed by President Joe Biden, had been under immense pressure on whether to make the politically explosive and unprecedented decision to indict a former president. In line with Justice Department policy, the attorney general refrained from taking any action prior to the midterms.
Appointing an independent special counsel would help Garland maintain that any decisions on charging Trump were not politically motivated.
"Such appointment underscores the department's commitment to both independence and accountability in particularly sensitive matters," Garland told reporters Friday.