Hong Kong Protest Leaders Surrender To Police
Benny Tai, Chan Kin-man, Chu Yiu-ming surrendered on Wednesday and were released. The decision came after police arrested at least 40 protesters this weekend.
Updated — Wednesday, Dec. 3, 6:40 a.m.
The leaders of Hong Kong's pro-democracy protests and nearly 70 others surrendered to authorities on Wednesday. They said they were processed and released.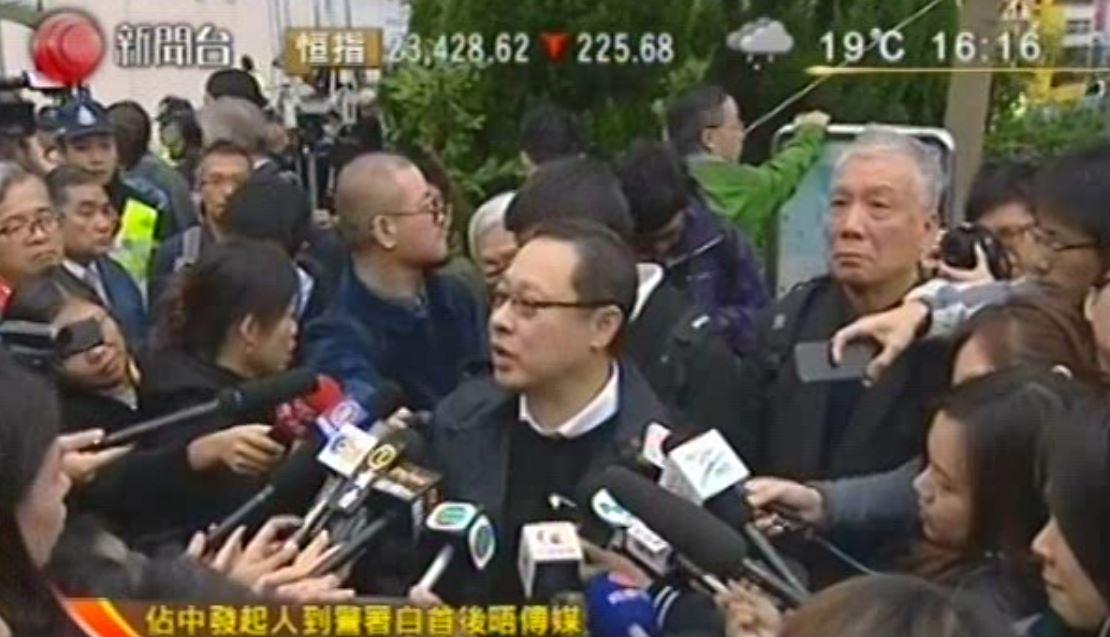 They announced their intention to turn themselves in to police on Tuesday after urging student demonstrators to retreat.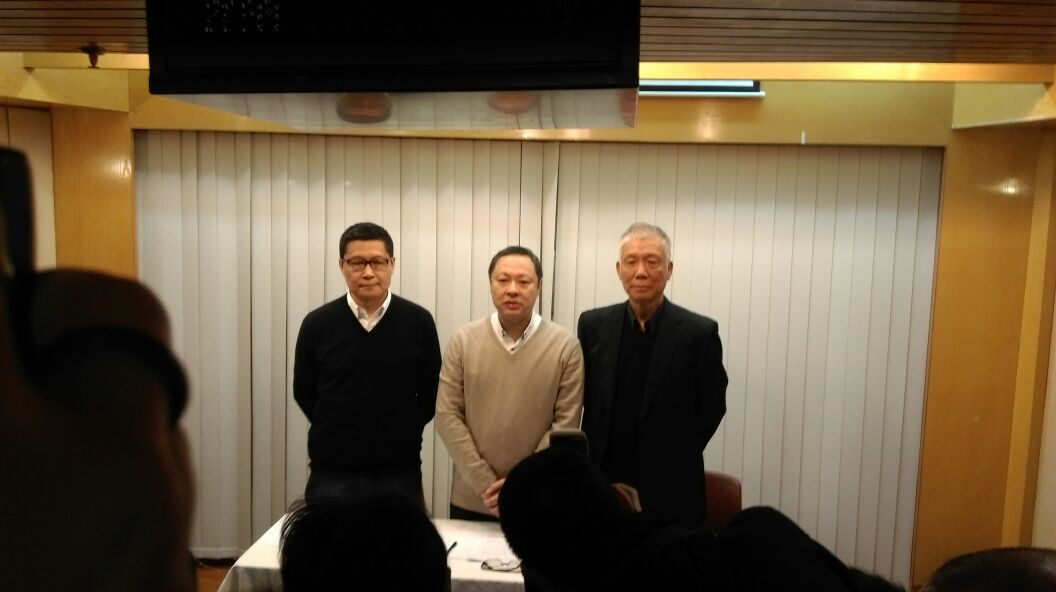 The decision came after hundreds of demonstrators clashed with police Sunday in an attempt to surround government buildings, Reuters reported. At least 40 protesters were arrested, dealing a significant blow to the movement.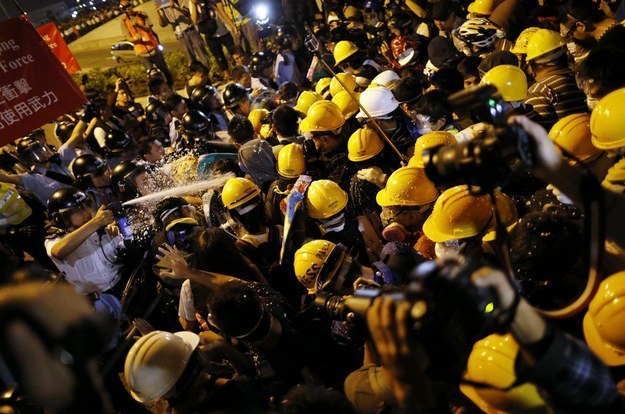 The scuffles broke out in the Admiralty financial district, as the protesters attempted to defy government orders to back down after two months of demonstrations.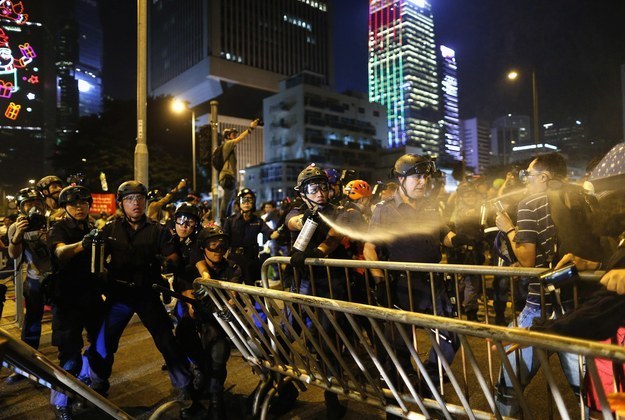 Two student groups had urged their followers to escalate their campaign of civil disobedience, in the wake of the authorities clearing out a protest site in the Mong Kok district last week.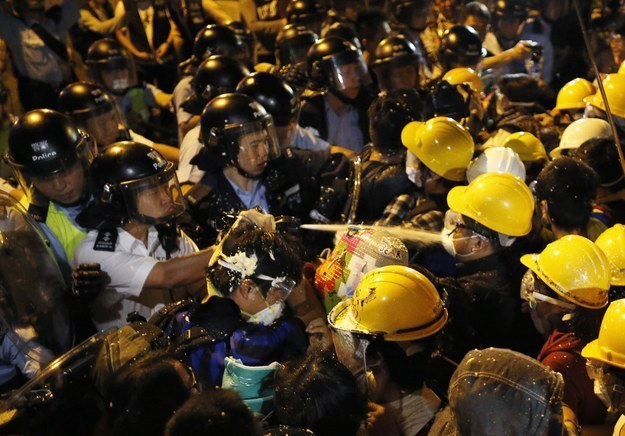 Many demonstrators tried to shield themselves from the pepper spray by using umbrellas, which have become a symbol of Hong Kong's pro-democracy movement.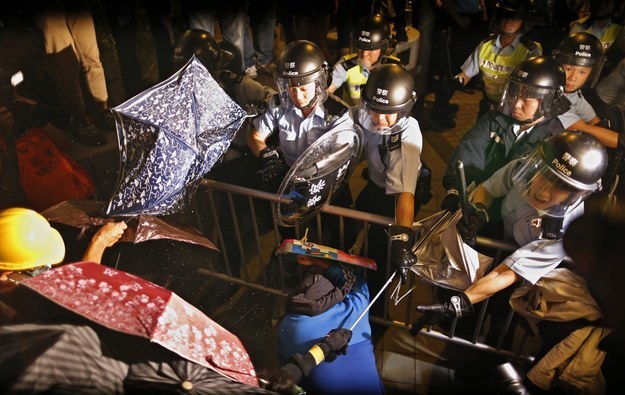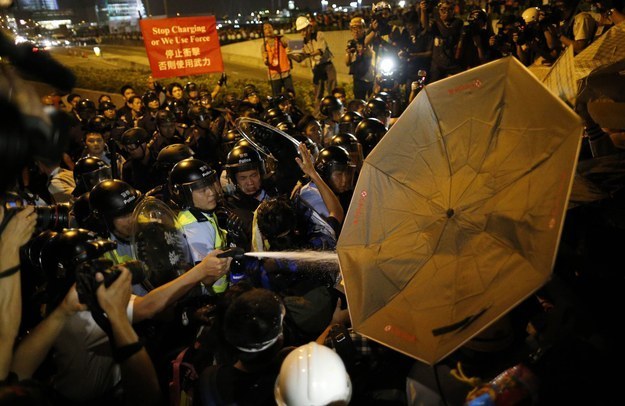 The protesters are demanding Beijing allow free, unfettered elections in the former British colony, instead of prescreening candidates for the city's next leader.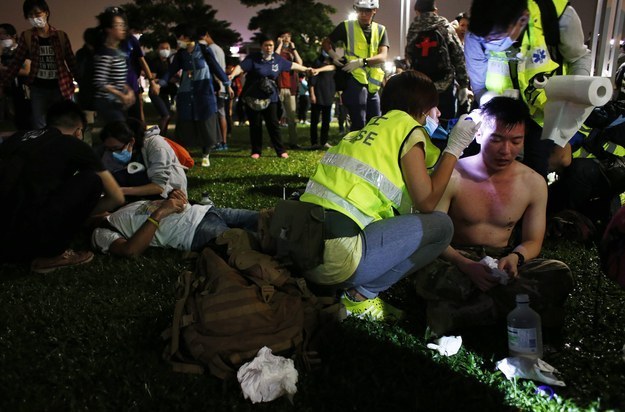 Police turned back the protesters and prevented them from taking over government buildings, leaving the group reeling.