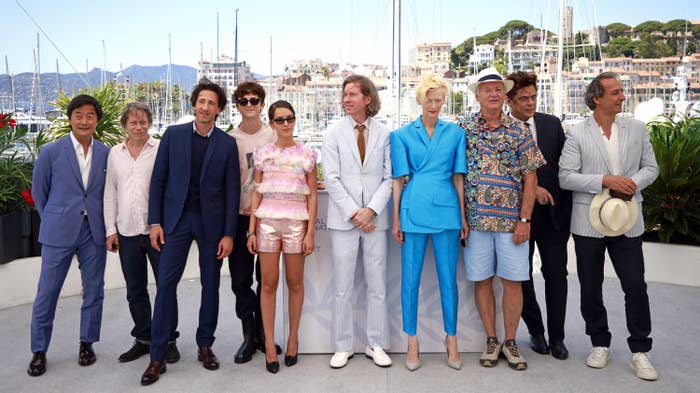 After being canceled last year due to the pandemic, the 2021 Cannes Film Festival has been taking place over the last week or so in yet another sign that parts of the world are slowly returning to some degree of normalcy.
A bunch of new movies have had their debut at the glitzy event on the French Riviera, where a jury led by Spike Lee will choose the winners.
Among the films is the latest from quirky auteur Wes Anderson, The French Dispatch, which received a nine-minute standing ovation from the audience (Cannes viewers are famous for either clapping — or booing — feverishly in response to movies).
The movie features a star-studded cast that includes Owen Wilson, Benicio del Toro, and Frances McDormand.
Also starring are Timothée Chalamet, Tilda Swinton, and Bill Murray, who joined Anderson for a photo on the red (blue?) carpet on Tuesday.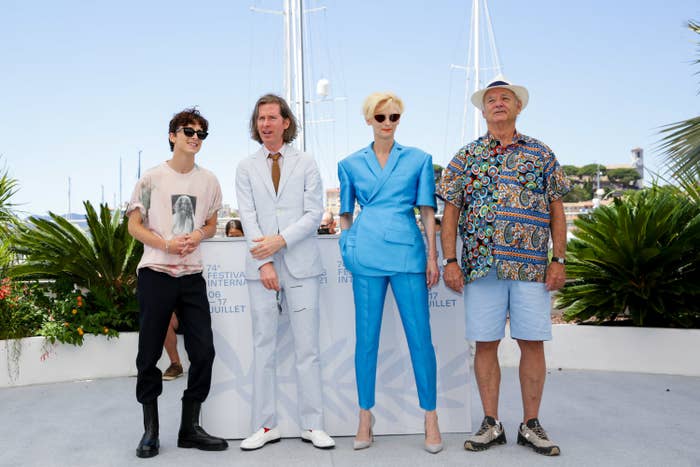 The photo's meme potential was definitely helped by the fact each of them was wearing an outfit that spoke to their personalities: Murray as the veteran slacker, Anderson as the intellectual dandy, Chalamet as the young hipster, and Swinton as the space queen from the future sent back in time to save humanity.
Like the Dolly Parton challenge of last year, the four looks instantly became a meme.
It worked with our favorite bands and musicians...
...and our favorite movies and TV shows.
It had strong pandemic vibes.
And could almost be political.
There were also some very niche ones that I don't quite understand but seem to have found their intended audience.

Hell, it even works for this story.
Anyway, in conclusion...Tilda Swinton.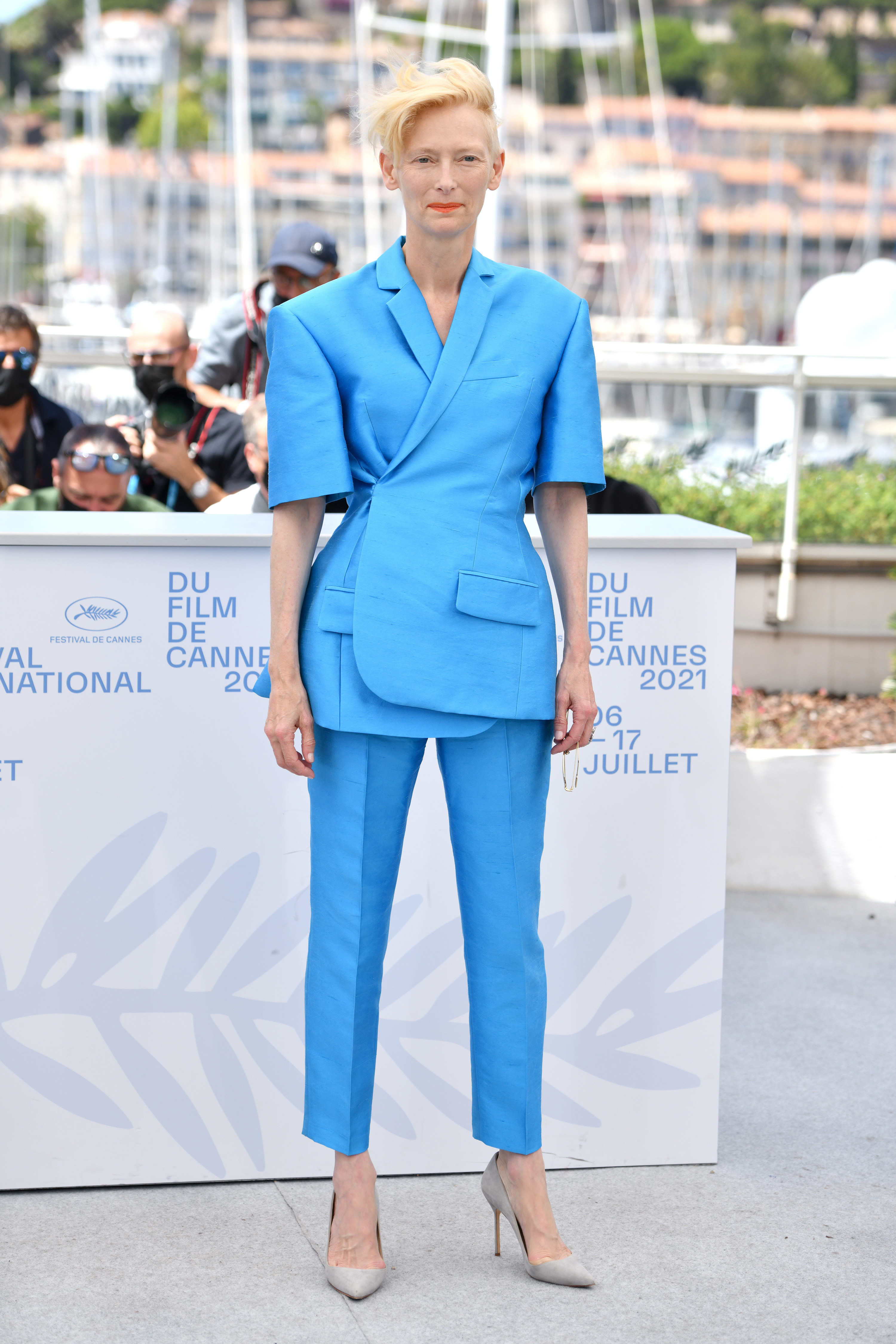 The French Dispatch will be released in the US on Oct. 16.