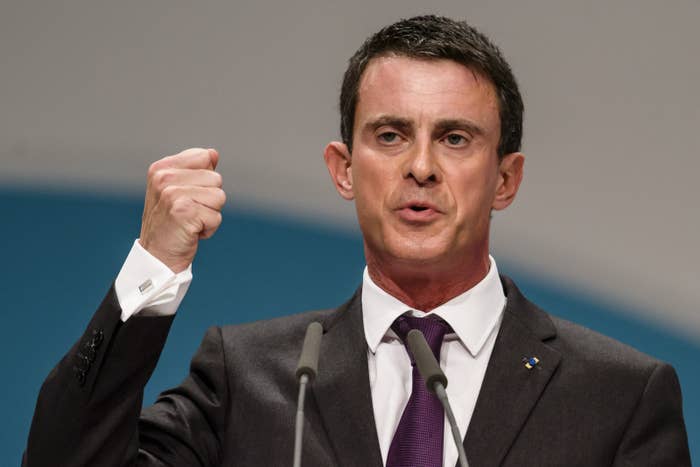 French Prime Minister Manuel Valls stirred controversy Wednesday by suggesting he doesn't believe Islamic headscarves should be permitted at universities.
In an interview with the Libération newspaper, the Socialist leader was asked if he was in favor of a ban on the veil in colleges. "We should do this," he replied, "but there are constitutional rules that make this ban difficult."
Alluding to France's fiercely held constitutional principle of laïcité, the strict separation of religion from government or public affairs, Valls said, "We must be uncompromising on the rules of secularism in higher education."

His comments were immediately contradicted by other government ministers. "There is no need for a law on the headscarf at university," the secretary for higher education, Thierry Mandon, told RTL, adding that there was no need to create a problem where there isn't one.
"These are students who entirely have — because they are adults — the right to wear a headscarf," he said. "The headscarf isn't banned in French society."
Similarly, Education Minister Najat Vallaud-Belkacem said there was no ban on headscarves, unlike the niqab, which is prohibited under a 2010 law against full-face coverings being worn in public.
She also said a ban on headscarves at universities would be unfair to foreign students studying in France. "Will you deny them access to universities because in their culture such type of dress exists?" she said on radio station RMC.

Religious symbols, including the headscarf, are banned in French state schools under a 2004 law, but universities are not covered under the law. In 2015, the Obersvatoire de Laïcité, a government-funded consulting group, advised that such a ban at universities would be "neither useful nor appropriate."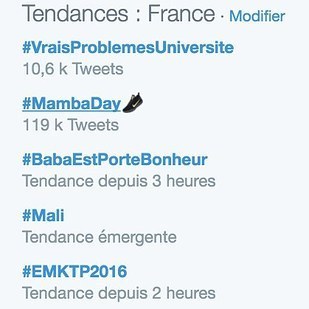 On Twitter, the reaction to Valls' comments was swift. The hashtag #VraisProblemesUniversite, or Real University Problems, soon began trending across France.
The hashtag had been used more than 10,000 times on Wednesday afternoon and was among the most widely discussed topics on social media.
"There are plenty of #RealUniversityProblems," this user wrote. "Serious ones. That penalize students, professors. But the headscarf ISN'T ONE."
Highlighting the issue of overcrowded lectures, this user wrote, "While students are piled up on top of one another, Valls is talking about the headscarf."
"Having to juggle studies, a student job, and a sane mental health," this woman wrote.
"Calculating my financial aid based on the income of my parents while I'm nearly 30," this man wrote.
Last month, France's minister for families, children, and women's rights caused an outcry when she compared Muslim women who elect to wear a veil or head covering to "negroes" in favor of slavery.
""Well, of course, there are women who make that choice — there were African negroes…American negroes who were in favor of slavery," Laurence Rossignol said on French television.
She later said she had made an "error of language."
Assma Maad contributed to this post.