At least three people were killed Wednesday after an avalanche struck a group of schoolchildren skiing in a French Alps resort.
According to French officials, a group of 10 high school-age children and their teacher, as well as a Ukrainian man not part of the group, were skiing on a closed run in the Deux Alpes ski resort when they were hit by the wall of snow.
Two students, as well as the Ukrainian man, are confirmed to have died in the avalanche, according to officials in the Isère prefecture.
Three other people were seriously injured, including the teacher, who has been taken to a hospital near Grenoble.
The prefect of the region, Jean-Paul Bonnetain, told BFM-TV Wednesday evening that the unidentified group leader took the "initiative" to lead the school group onto the highly technical run not suitable for beginners or high schoolers.
Local newspaper Le Dauphiné Liberé reported one of those killed was a 16-year-old girl who had suffered from cardiac arrest. The other deceased student, a teenage boy, died in the hospital, the newspaper reported.
The school group is from the Saint-Exupéry college in Lyon. A total of 19 students and three staff were at the resort, Interior Minister Bernard Cazeneuve said in a statement.
All other children in the group are safe, have been identified, and will be taken back to their school by a bus, Cazeneuve said.
More than 80 people had been searching through the snow as part of rescue and recovery efforts.
Rescue dogs and a helicopter equipped with a thermal camera also participated in the search, French police said on Twitter.
Video posted to Facebook from the scene showed people forming a human chain to search for survivors.
French Prime Minister Manuel Valls wrote on Twitter of his "huge sadness" at the news of the avalanche. "All our thoughts are with the victims and those who are fighting for life," he wrote.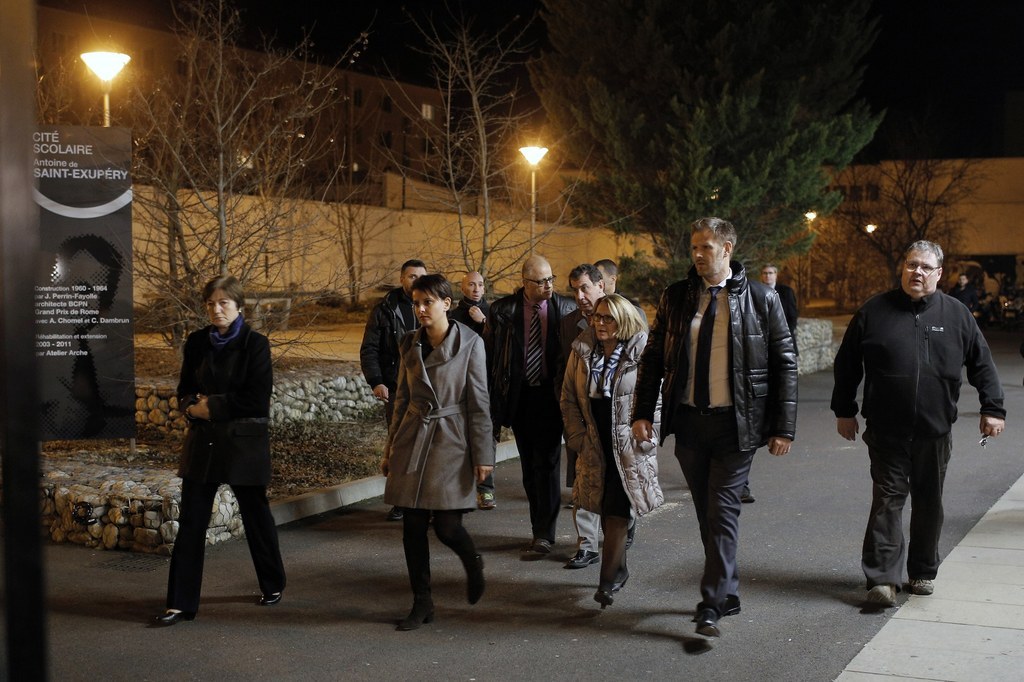 French President François Hollande said he had sent his education minister to Lyon to assist.
In a statement, Hollande shared his condolences and solidarity on behalf of the French people.
This is a developing news story. Check back for updates or follow BuzzFeed News on Twitter.