Four Killed In Military Airbus Plane Crash In Spain
It's the second major military jet crash to occur in Spain this year.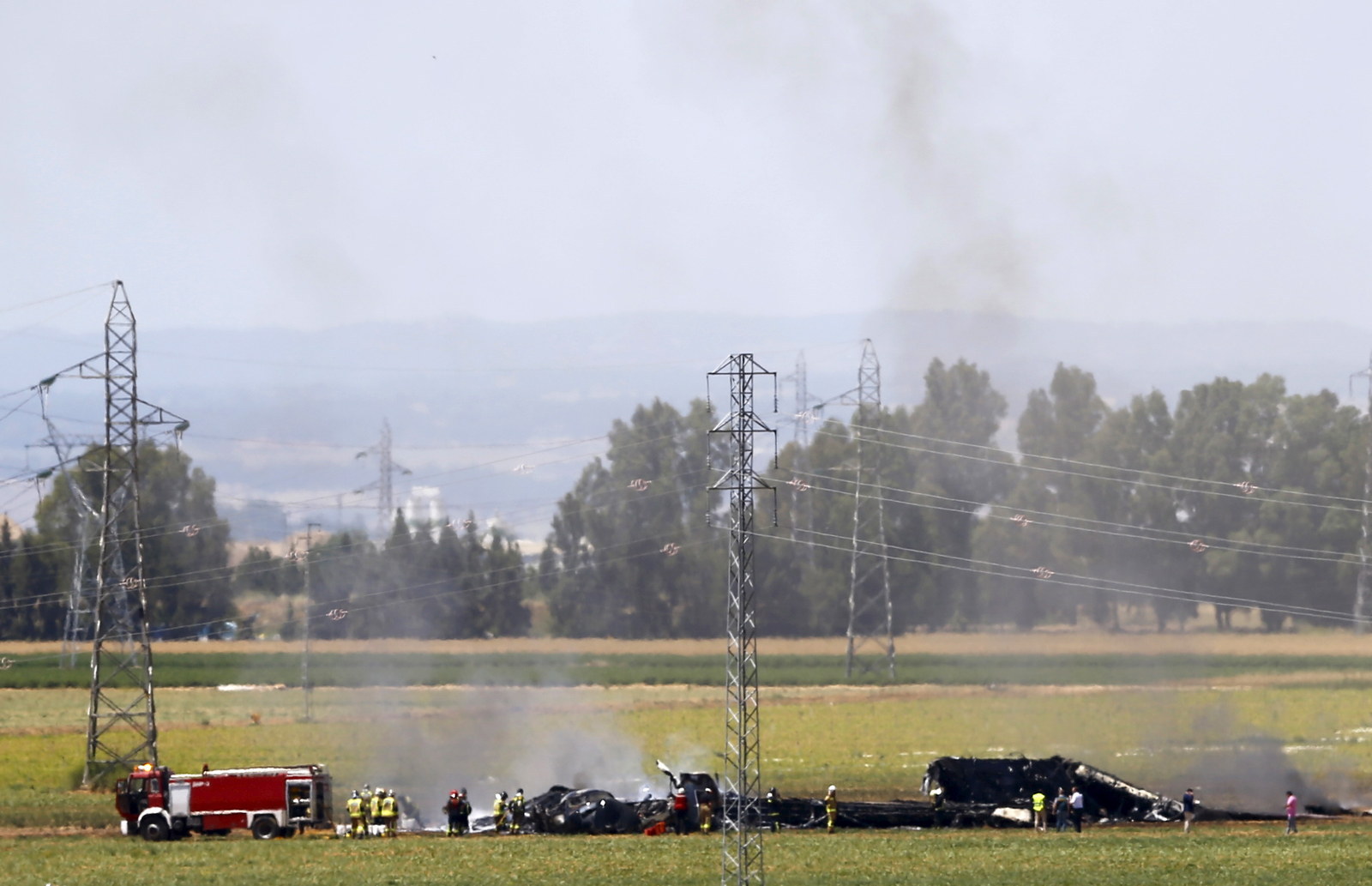 Four people were killed Saturday after a military Airbus jet crashed in Seville, Spain, on its first production flight, officials said.
The A400M aircraft had taken off around 12:45 p.m. local time, before crashing some 15 minutes later with six Spanish crew on board, Airbus said in a statement.
Four of the crew were killed in the accident, while two others were in a hospital in a serious condition, according to the aviation manufacturer.
"Our thoughts are with the families and friends of those affected by this tragic accident and we are providing all our care and support," Airbus said.
Pictures from the scene showed the plane's smoldering wreckage in an empty field.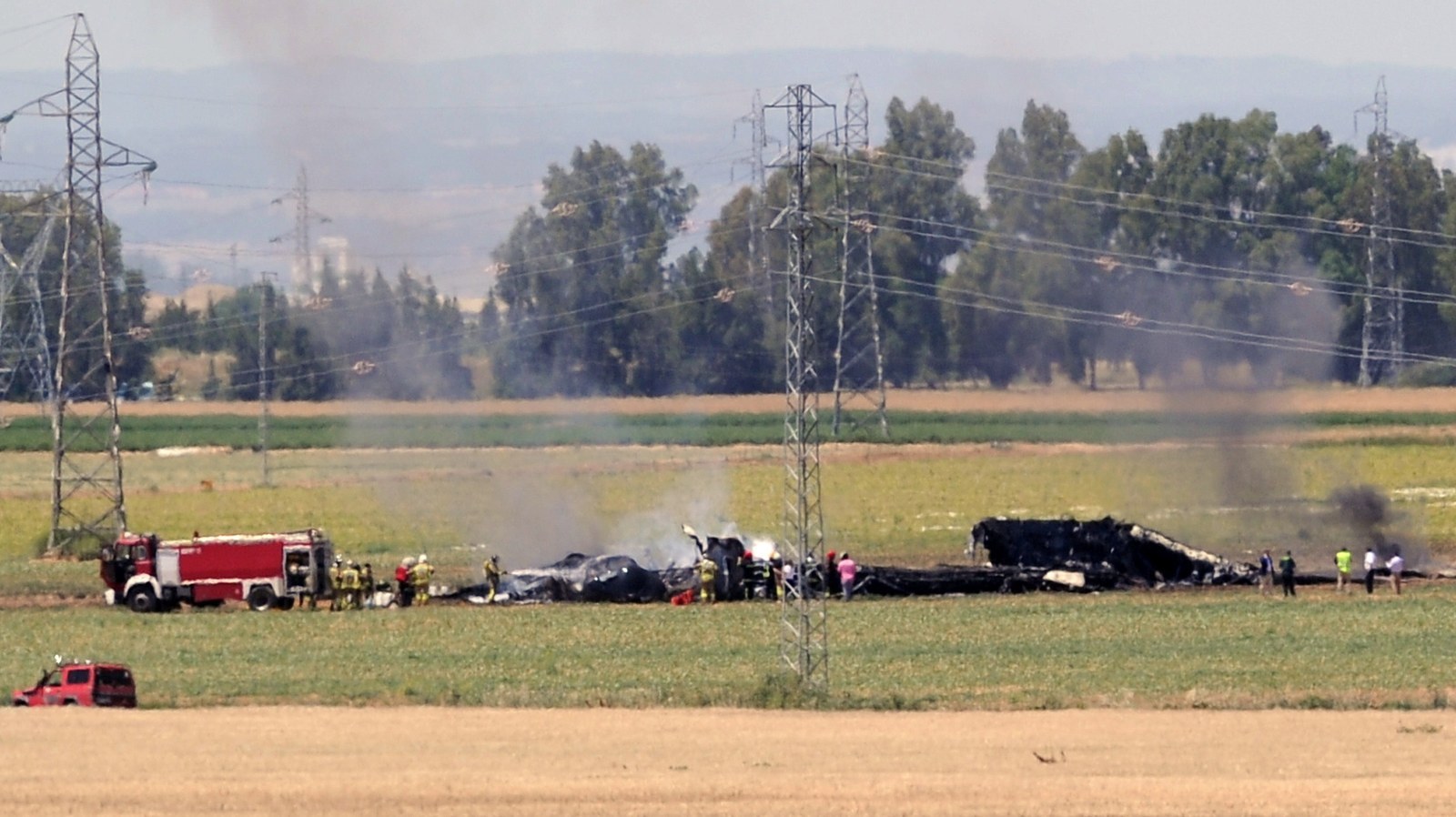 Video also showed a huge plume of smoke dominating the Seville skyline.
Spanish Prime Minister Mariano Rajoy described the accident as "tragic," adding that the government was available to help the families of the dead.
Rajoy, who is facing reelection this year, announced that he and opposition leader Pedro Sanchez had agreed to suspend campaigning Saturday as a sign of respect.
In January, a Greek fighter jet crashed shortly after take off in Spain during a NATO training exercise. Eleven people were killed in the accident which took place at the Los Llanos airbase in Albacet.