Florida police said Friday they are now investigating an alleged assault at a Donald Trump campaign event, after reporter Michelle Fields said she was violently grabbed by Trump's campaign manager.
The Breitbart News reporter has said she was left bruised by Trump aide Corey Lewandowski at the Trump National Golf Club in Jupiter, Florida, on Tuesday.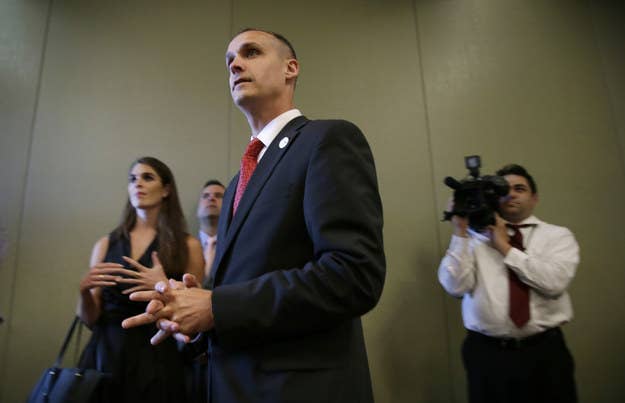 "Even if Trump was done taking questions, Lewandowski would be out of line," Feilds wrote. "Campaign managers aren't supposed to try to forcefully throw reporters to the ground, no matter the circumstance."
Trump's campaign has called the accusations false.
In a statement, the Jupiter Police Department said it was investigating the alleged battery after a police report was filed on Friday morning.
The police report, later provided to BuzzFeed News, names Fields as the victim and lists the alleged crime as "battery-simply (touch or strike)". It also lists potential weapons or tools used as "hands, feet, fist, [and] teeth."
The public report does not name Lewandowski.
"As with any investigation, specific details concerning criminal investigative information is not releasable while the investigation is considered active," Officer Adam Brown said. "Any additional details regarding this incident will be released once the investigation has concluded."
Washington Post reporter Ben Terris on Thursday publicly identified Lewandowski as the man who grabbed Fields, but on Friday Breitbart News published a report questioning his account of events.
The conservative website suggested Terris may have confused Lewandowski with another "man with short-cropped hair and a suit" who appears to have been a Trump security official.
In this photo, taken that day, Fields can be seen standing next to Trump and Terris, who wears a checked shirt. Lewandowski is behind Trump wearing a blue shirt and suit and standing next to a man, also with short hair, whose face is obscured.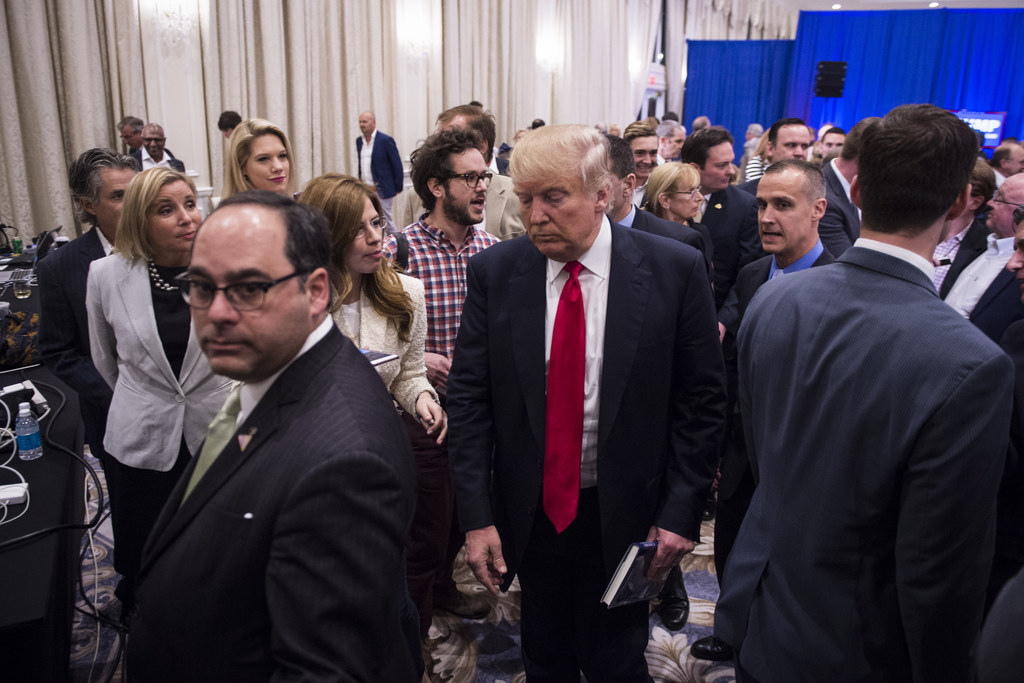 CSPAN later released footage of the incident in which one can see Lewandowski reach for Fields.
Breitbart News CEO Larry Solov also said Friday the company "stands behind" Fields.
"Trump's suggestion that Fields made up the incident Tuesday evening contradicts the evidence, including her own injuries, an account from Washington Post reporter Ben Terris, and audio recorded at the scene," Solov said.
"There is no excuse or justification for acts of violence against reporters who are covering a political event," he told reporters.
"The White House, like many other people including other Republicans, has been concerned by the invective and taunting that's been directed at journalists covering a political event. It's totally inappropriate, it's not consistent with the standards of political discourse that should be observed by anybody seeking the highest elected office in the greatest country in the world," Earnest added.
CORRECTION
A previous version of this story misspelled Breitbart News.