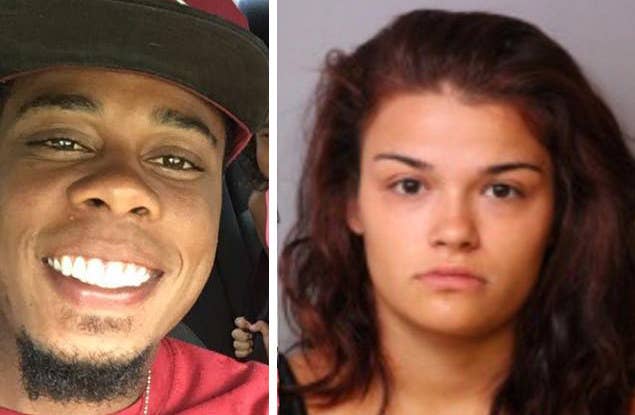 An 18-year-old woman met a man online, went on a date with him, then brought her friends to his place where he was robbed and killed, Florida police said Monday, in an incident that has prompted authorities to warn about the dangers of online dating.
Adam Hilarie, 27, went bowling with Hailey Bustos on Thursday night after chatting with her on the dating website Plenty of Fish, Deputy Chief Andy Ray said at a news conference.
Bustos briefly came back to Hilarie's place, then he drove her home, Ray said.
"Bustos texted Hilarie to tell him that she had a good time and would like to see him again," police wrote in an arrest report viewed by BuzzFeed News.
Despite her friendly text message, police said Bustos had begun conspiring with three friends to rob Hilarie.

"Once she got home, they talked together, they worked out the details, and then they went back," Ray told reporters.
Some time between 1:30 a.m. and 7 a.m. Bustos allegedly returned to Hilarie's residence, accompanied by Andre Warner, 26, Gary Gray, 31, and Joshua Ellington, 26.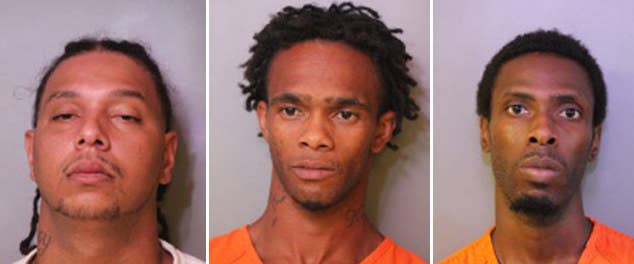 She allegedly waited in the car while her friends gained entry to the apartment at gunpoint.
Police said a scuffle appeared to have occurred while the three men robbed Hilarie.
"Hilarie was forced to his knees in the kitchen," police wrote in the arrest report, and he told the men to take what they wanted. "Hilarie was begging for his life, he was not putting up any kind of fight, and was telling them he had a 5-year-old daughter."
Warner, whom Ray described as a "violent career felony offender," then allegedly shot Hilarie in the head.
Hilarie's body was not discovered until shortly before 7 p.m. on Friday, when his roommate came home and called police.
The group allegedly stole three televisions, Hilarie's car keys, an iPhone, an Xbox console and games, jewelry, baseball caps, cash, two to three grams of marijuana, a wallet, and three bottles of liquor.
Bustos was allegedly given $50 for her part in the scheme.
While driving away from the scene, Warner allegedly told Bustos he had only shot Hilarie in the arm.
"Warner and Gray were laughing about the fact that Hilarie was begging for his life," the arrest report read.

Authorities were led to Bustos on Sunday when she was picked up in connection with a separate burglary, Deputy Chief Ray said.
All four have been charged with first-degree murder, conspiracy to commit robbery, and robbery with a firearm.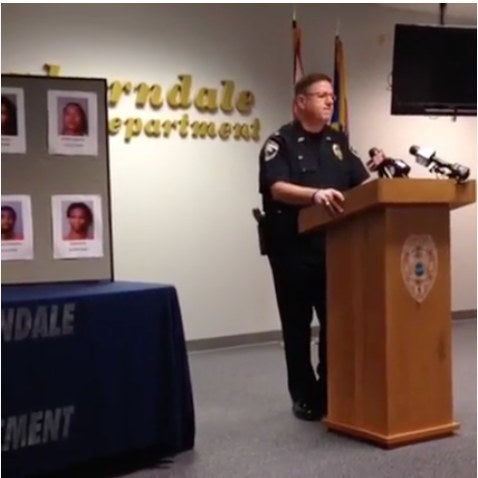 Hilarie leaves behind a young daughter, whom he described on social media as his "princess" and his "world."
Deputy Chief Ray said the case showed the dangers of meeting people online.
"You have to remember you have no idea who you're talking to," he told reporters. "The person may present themselves as one thing and be totally different. On some sites there's not a background or anything like that so you don't know who you're dealing with."
He advised the public to research people online before meeting them in person.
"Also, on a first date you really shouldn't take somebody to the place where you live," Ray said. "You need to get them know them better than that so you can judge their character and also judge their intentions."