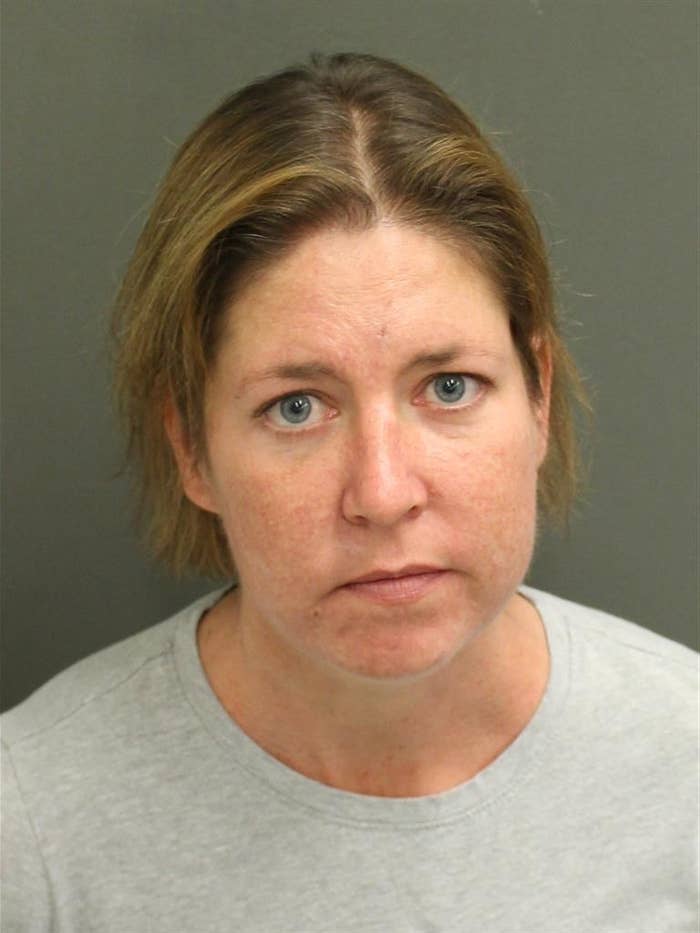 A Florida woman was arrested Tuesday and charged with second-degree murder for allegedly killing her boyfriend by zipping him up in a suitcase as she filmed herself taunting him.
Sarah Boone, 42, was taken into custody by sheriff's deputies in Orange County over the death of Jorge Torres Jr., 42, who was found dead in a home in Winter Park, northeast of Orlando, on Monday at around 1 p.m. local time.
Detectives determined Torres died after being zipped inside a suitcase and left for hours.

According to an affidavit provided to BuzzFeed News, Boone told first responders the pair had been playing hide-and-seek while drinking during the night.
She said they thought it would be funny if she zipped him inside of the bag, but after doing so she went upstairs and passed out.
Boone said she then woke up around 11 a.m. to the sound of her phone ringing multiple times, but could not find her boyfriend in the apartment. Only then did she realize he was still in the bag.
But when investigators searched her cellphone, they found two videos recorded the previous evening.
In one of the clips, filmed at 11:12 p.m. on Monday, Boone can allegedly be seen taunting her boyfriend as he pleads to be let out, according to the affidavit.
"For everything you've done to me. Fuck you," she says, laughing.
"I can't fucking breathe, seriously," Torres can be heard saying in the video.
"Yeah, that's what you do when you choke me," she allegedly replies.

"That's on you. Oh, that's what I feel like when you cheat on me," she says in the two-minute video. "You should probably shut the fuck up."
Deputies said Torres can be seen in the video struggling to get out of the suitcase, which was facing downward.
"Jorge begged Sarah repeatedly telling her he could not breathe and Sarah left him in the suitcase," deputies wrote. "[This] therefore proves the unlawful killing of Jorge by Sarah's actions that were imminently dangerous and demonstrated a depraved mind without regard for Jorge's life."
Boone was interviewed by detectives on Tuesday and subsequently placed under arrest.
Staff at the public defender's office, which is representing Boone, did not immediately respond to a request for comment.