The Trump campaign was plunged into chaos on Friday after the Washington Post published a video showing Trump making vile comments about women in 2005.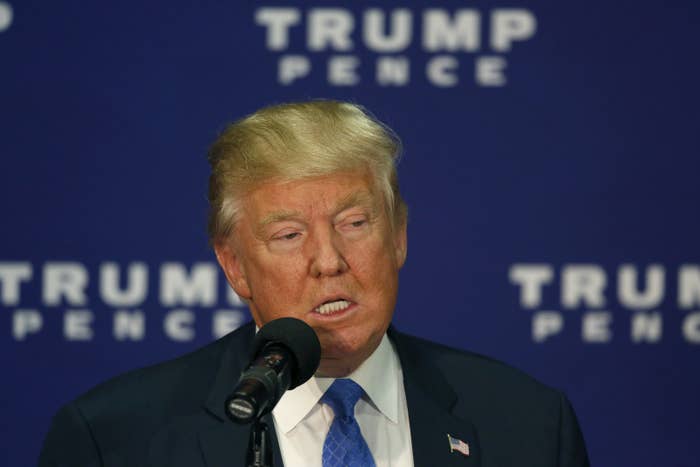 His words immediately spurred reactions online, especially from women who have been victims of sexual assault.
Canadian author and blogger Kelly Oxford said the video was evidence of rape culture.
She also asked women on Twitter to share their stories of their first sexual assault.
Women answered the call, opening up about their horrific experiences.
"This election has really made me become a lot more vocal on issues I care about," Twitter user Ariel Ufret told BuzzFeed News. "I love Kelly Oxford and when I saw her post asking for people to share, that moment popped in my head immediately."
"I just feel like it's important to show how common these things are," actress Ginger Gonzaga told BuzzFeed News after telling her story on Twitter.
Photographer Jessica Zollman told BuzzFeed News she was prepared for some online abuse after tweeting her first sexual assault. But she said it was more important to tell her story.
"Sharing my story and making sure women know they aren't alone in these experiences is far more important to me," she said.
"Many women who posted their stories endured far worse," Paula Simons, a columnist for the Edmonton Journal newspaper, told BuzzFeed News. "I was lucky. I am lucky. I have never experienced a violent sexual assault. I have never been raped."
Jewelry designer and blogger Wendy Brandes said the Trump tapes allowed women like her "a chance to shed light on what women endure every day."