Feds Investigate Fire At Michael Brown Sr.'s Church In Ferguson
The church's pastor is blaming the blaze on white supremacists. Brown Sr. was baptized there this weekend.
The Missouri church where Michael Brown's father was baptized over the weekend suffered fire damage Monday night, and the church's pastor blames white supremacists for the arson.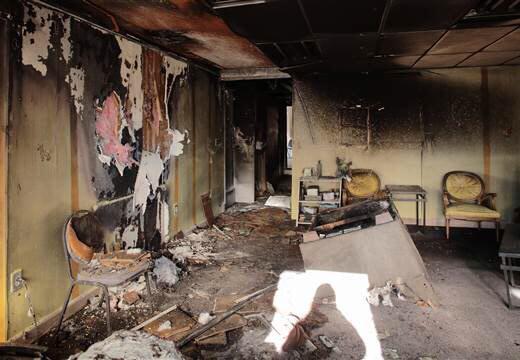 The church was torched Monday night amid the unrest that followed the announcement that a grand jury had decided not to indict Officer Darren Wilson over the shooting death of unarmed teen Michael Brown.
The Bureau of Alcohol, Tobacco, Firearms and Explosives has launched a probe into the blaze at Flood Christian Church on West Florissant Avenue in St. Louis, John Ham, a public information officer for the agency, told BuzzFeed News. The ATF is usually tasked with investigating fires at places of worship.
"It will take some time," Ham said. "Arson investigations by their nature are typically slow, painstaking processes. There's a lot of actual evidence recovery that needs to happen."
"Arson resources right now are taxed because of the number of fires in such a short time, so it will be a slow process," he said.
Ham said the fire broke out in a foyer or classroom area of the church, not in the sanctuary itself. He said there were signs of forced entry and investigators have already determined the fire was deliberately set.
The church has suffered extensive structural damage, Ham said, such that investigators still need to determine whether the building is safe to enter.
Ham said the church is in the same vicinity as a number of fires set that night in St. Louis, but said it is his understanding that there were no fires in buildings on either side of the church.
On Twitter, the church's pastor, Rev. Carlton Lee, retweeted a number of tweets discussing the fire. "They burned our church down last night but God still reigns," his wife Chanel tweeted. "We keepin' it moving."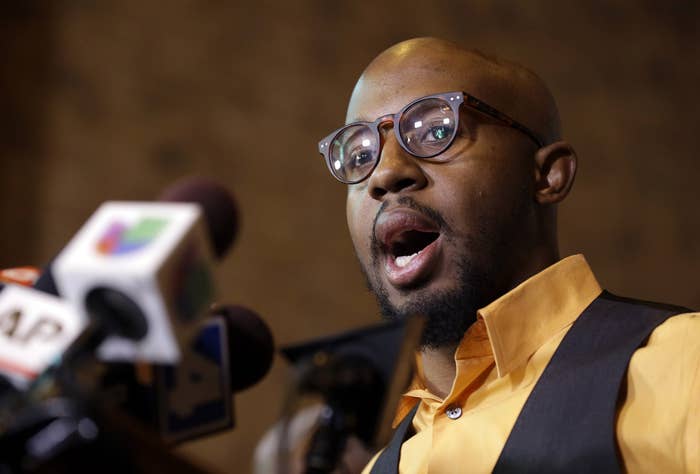 "I feel like one of my children has died. I put my blood, my sweat, my tears into this church, getting this church built from the ground up. To see that it was taken down in a few minutes is really heartbreaking," Lee told NBC News.
Michael Brown Sr. was baptized at the church on Sunday, with Lee telling NBC News that Brown Sr. was devastated to learn of the fire.
Lee told NBC he doubted the fire was caused by protesters angry over the grand jury's decision not to indict Officer Wilson, instead pointing the finger at white supremacists reportedly in the area.
"Sunday, we do the baptism, Monday, the church is one fire. It just doesn't add up," he said.