The FBI announced on Friday that the woman wanted for the murder of a pregnant Wisconsin woman – who was just five days away from her due date – has been captured.
Shanika Minor was arrested in Fayetteville, North Carolina, and the FBI said it would provide more details on her capture later Friday. On Tuesday, Minor was added to the FBI's "Ten Most Wanted Fugitives" list. She is only the 10th woman to make the infamous list.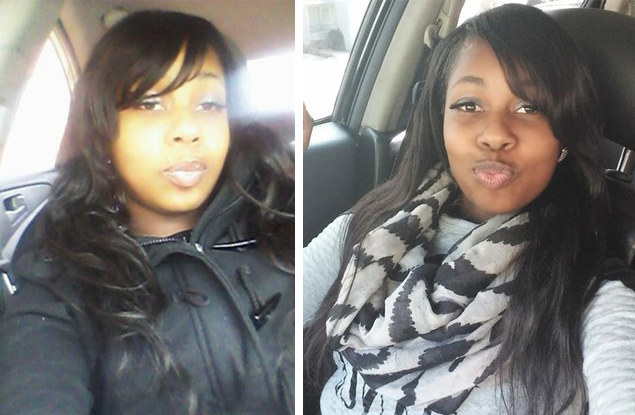 The 24-year-old is facing multiple criminal charges over the March death of her mother's 23-year-old neighbor, Tamecca Perry, in Milwaukee during an apparent dispute over the victim's loud music.
"Apparently Minor believed that the victim had somehow disrespected her or her mother," said Special Agent Chad Piontek, from the FBI's Milwaukee Field Office, in a statement. "It is a fairly violent neighborhood. Unfortunately, there is sometimes a street mentality about solving problems."
Witnesses told authorities that on the evening of March 5, Minor confronted Perry, her former high school classmate, on the sidewalk while armed with a handgun to complain about the noise.
Authorities said Minor's mother intervened and urged her daughter not to harm the woman, but Minor fired a gunshot into the air before fleeing in her car.
"Most people who witnessed the incident thought that was the end of it," said Piontek.
But Minor returned just before 3 a.m. the next morning and confronted the pregnant woman at the rear of her house. When Minor's mother again intervened, standing between the two women, Minor allegedly reached over and fired a shot at the woman, hitting her in the chest, according to the FBI. Minor then fled the scene.
Perry died at the scene in front of her two children. Her unborn child also died.
"The brutal murder of a mother and her unborn child is reprehensible," said Robert Shields, special agent in charge of the FBI Milwaukee Division.

A March 9 local arrest warrant charged her with first-degree intentional homicide for the woman and her unborn child. On April 27, a federal arrest warrant was issued and Minor was charged with unlawful flight to avoid persecution.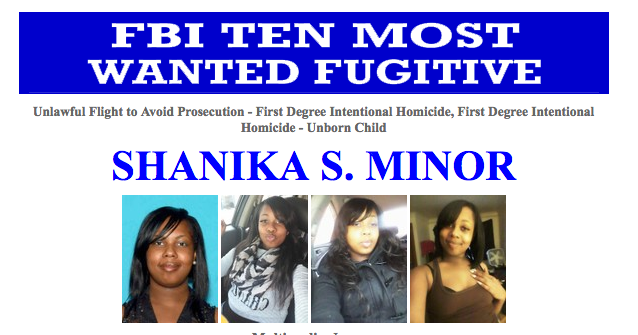 Minor was labeled "armed and extremely dangerous" by the FBI.
A reward of up to $100,000 was offered for information leading to her arrest.
"I don't think she has a lot of resources on her own," Agent Piontek said prior to her her arrest. "Clearly, people have assisted her."
Milwaukee Police Department Assistant Chief William Jessup said he appreciated the federal assistance in capturing the suspect.

"The senseless and tragic murder of an innocent woman and unborn child demands justice," he said.
Minor is the 509th person, but just the 10th woman, to feature on the Ten Most Wanted Fugitives list since its inception in 1950.