Earlier this week the world celebrated a milestone in humankind's evolution as scientists successfully landed a probe on a comet for the first time.
It was a remarkable feat of scientific endeavor that made the world pause, come together, and reflect on what we as a species are capable of.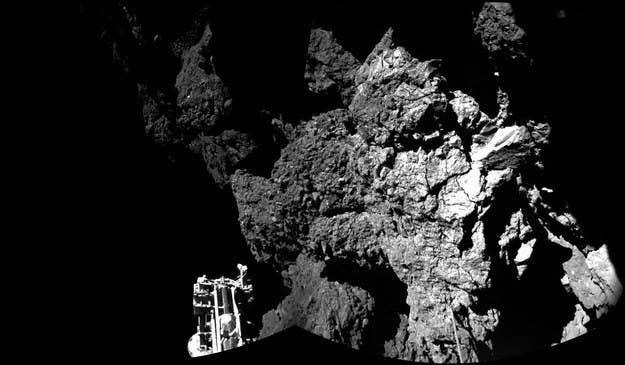 Then everyone got distracted by this guy's shirt.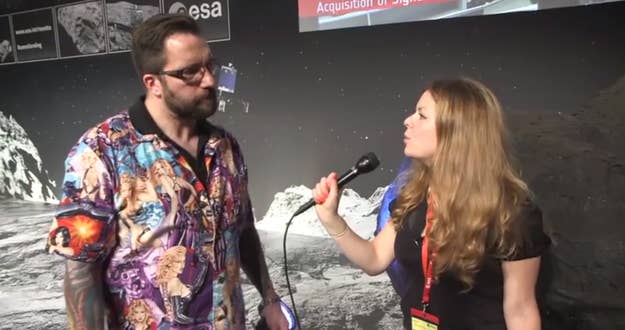 British scientist Dr. Matt Taylor, the mission's project scientist, wore this shirt during interviews in the lead-up to the successful landing.
Yes, Taylor woke up that morning, presumably showered, mentally readied himself to publicly discuss the culmination of a 10-year scientific project, and decided to wear that shirt.
As BuzzFeed has previously reported, the shirt lit up social media.
But many people were not impressed.
The shirt sparked some insightful (and less insightful) discussion online about welcoming working environments for women.
During a Google Hangout hosted by the European Space Agency on Friday, Taylor took the time to apologize.
"The shirt I wore this week… I made a big mistake and I've offended many people and I'm very sorry about this," Taylor said.
He was comforted by one colleague as he broke down in tears: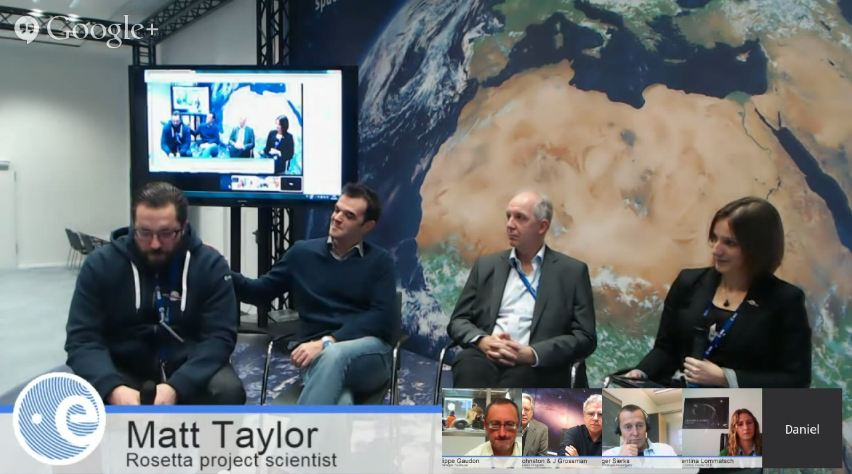 But others on the panel, as well as those video-conferencing from elsewhere, remained awkwardly silent.