3.
That time he appeared to use a deadly shooting at a Canadian mosque as justification for Trump's travel ban on people from majority-Muslim nations.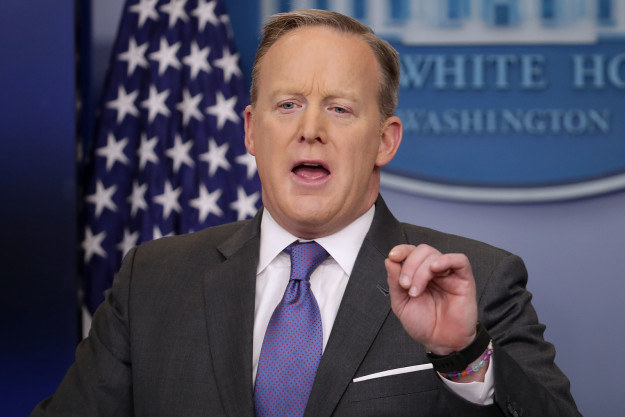 4.
The time he kept referring to a terrorist attack by foreigners in Atlanta (that never happened) as justification for the travel ban.
5.
That time he said it was "pathetic" people were questioning a Holocaust Remembrance Day statement that Trump released which failed to mention Jews.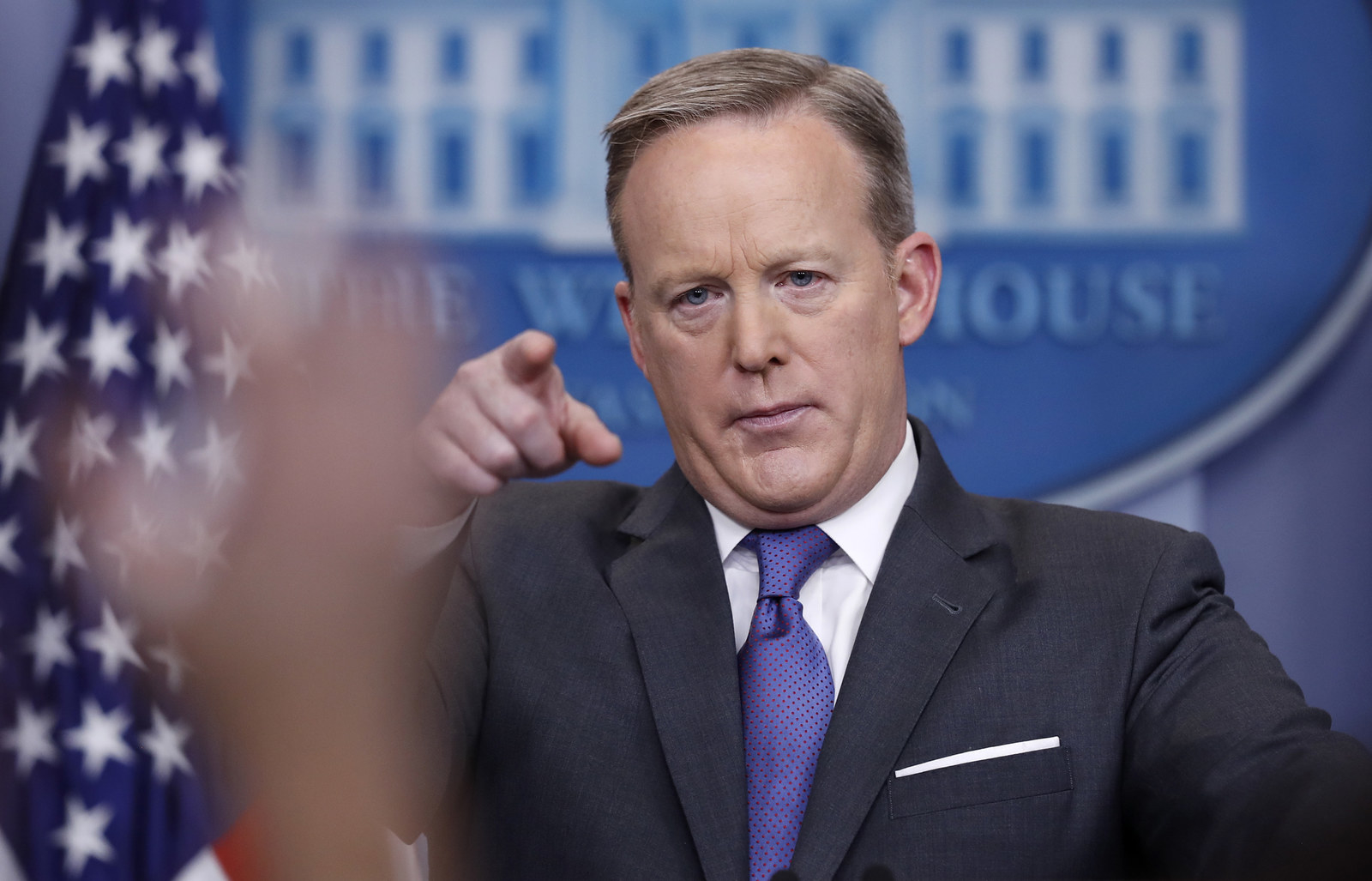 6.
That time he got mad at reporters for calling Trump's travel ban a ban, even though Trump himself kept calling it a ban.
7.
That time he held a closed-door briefing for outlets including Breitbart, but blocked publications like the New York Times, CNN, Politico, the LA Times, and BuzzFeed News.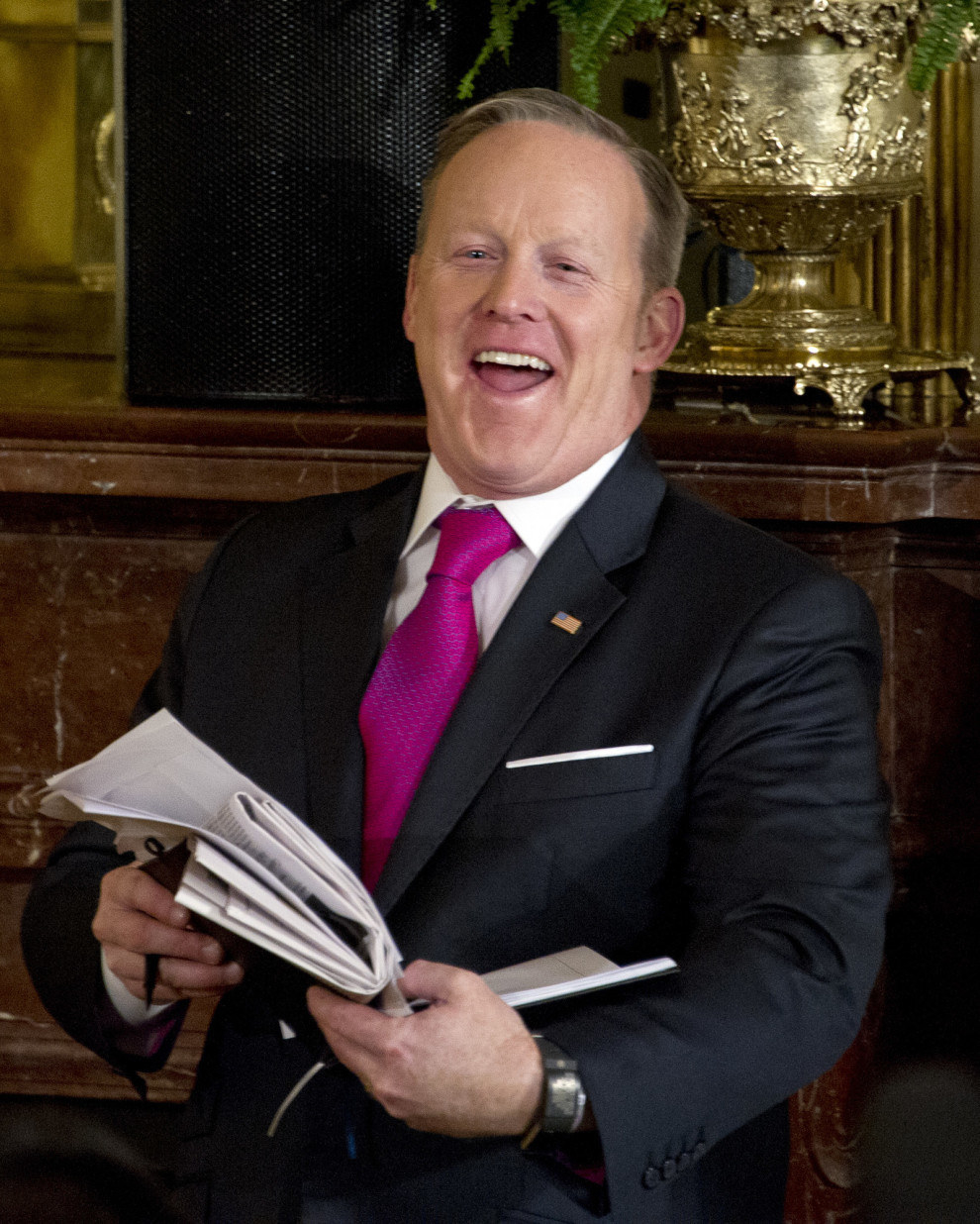 8.
That time he caused a minor diplomatic incident with the United Kingdom, a major ally, by refusing to publicly apologize for claims British spies had surveilled Trump.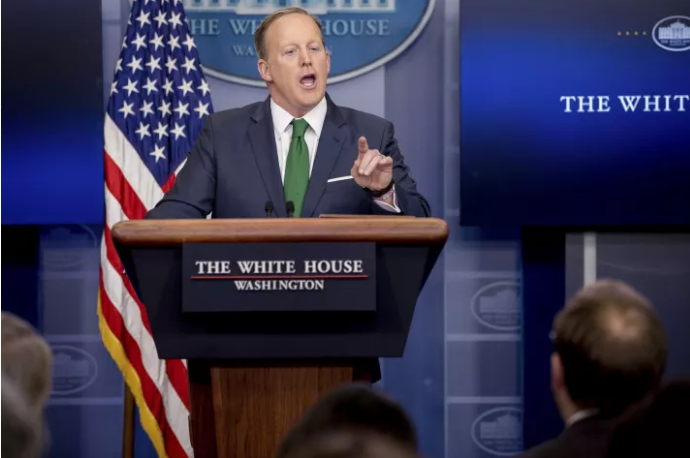 9.
That time he tried to suggest that the former CAMPAIGN CHAIRMAN of the Trump campaign "played a very limited role" during the election.
11.
That time he said Hitler, who murdered millions in gas chambers during the Holocaust, never used chemical weapons, then had to immediately apologize.
12.
That time he doubled down on Trump's claim that an armada was heading to North Korea when actually a US aircraft carrier was headed to Australia.
13.
That time he huddled with staff ~among~ bushes outside the White House as reporters scrambled to ask about why Trump had fired FBI Director James Comey.